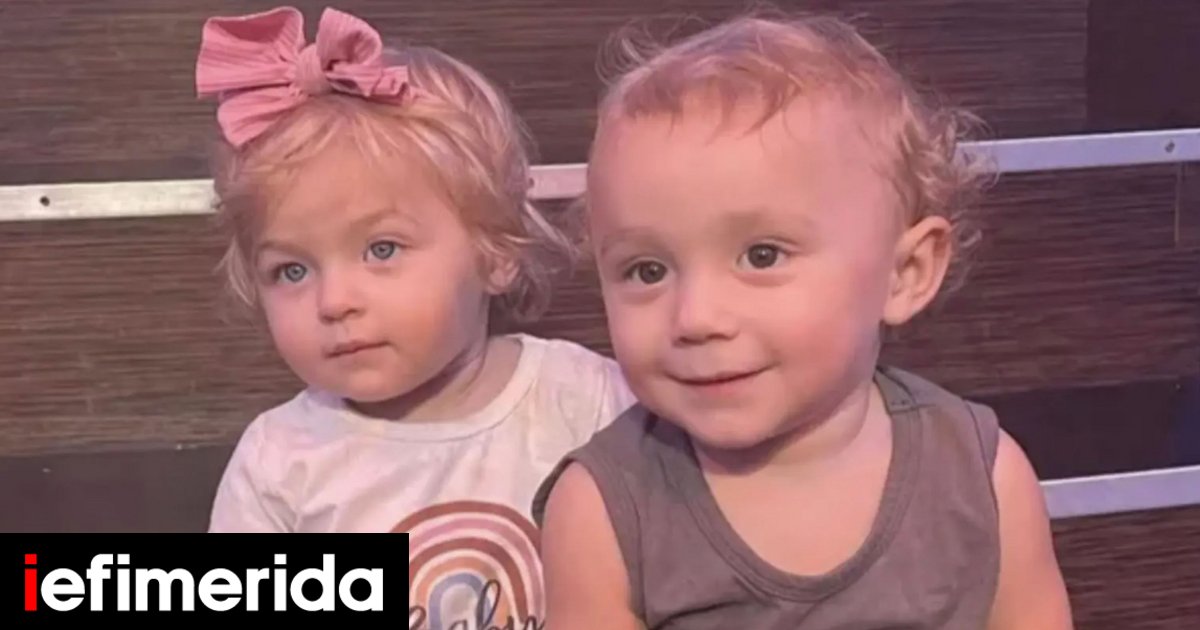 Two young children of just 18 months old drowned in their home pool when their grandmother, who suffers from Alzheimer's disease, left the back door open at their home in Oklahoma City, USA.
When mom Jenny Calazoo found her two 18-month-old children, Locklin and Lorelei, at the bottom of the pool's murky waters Thursday morning, they passed out.
The Daily Mail reported that the two children were declared dead after two hours in hospital.
Callazzo, the shop owner, lives in the $565,000 home with her grandmother, six children, and husband Sonny, 42, a marketing executive.
How the twins drowned in an Oklahoma pond
A relative told the Daily Mail that the children's great-grandmother, who suffers from Alzheimer's disease, had left the back door of the house unlocked. It appears that the twins got out and fell into the pond.
Aerial footage of the house showed a green pond filled with algae-infested water.
The police investigate the death of the twins, but don't think it was a criminal act, it was a freak accident.
A few days ago, the 37-year-old Calazoo posted photos of her twins outside the house with the caption, "They just want to play in the yard."
Neighbors said they saw the desperate mother of twins get into the back of an ambulance as paramedics struggled to save her children.
Silent Drowning and what parents of young children should do in homes with swimming pools
Laura Gambino, the injury prevention coordinator, told the Mail that she hopes parents will realize just how deadly water can be to young children.
He warned that "anything can happen in an instant." "Children are drawn to water and young children won't have the skills to help themselves out of the water… Drowning is so sudden and it's silent. People think a child who is in trouble in the water will scream, but he can't because his mouth is full of water. So drowning is silent and scary."
He also urged owners of homes with swimming pools to erect 4-meter-high fencing around their pools with a gate that small children could not open.
Find out the latest news from Greece and the world at
"Hipster-friendly coffee fanatic. Subtly charming bacon advocate. Friend of animals everywhere."