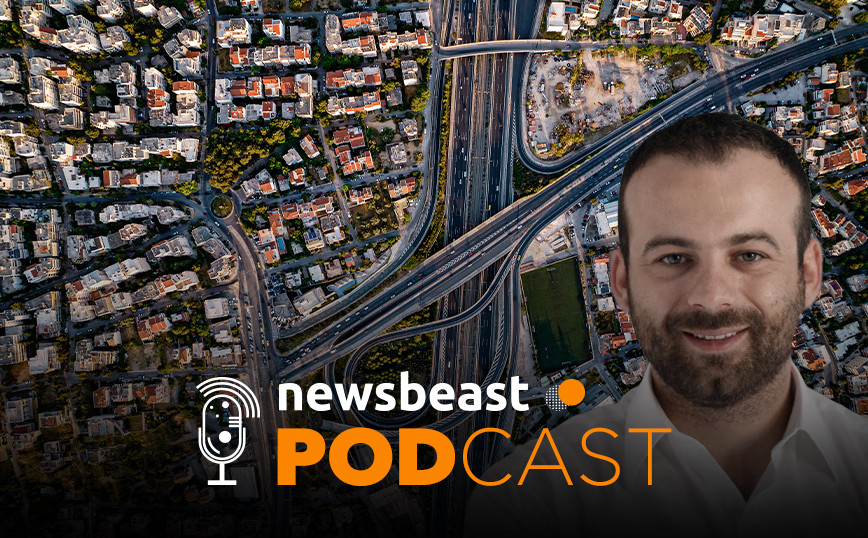 In which part of Attica will the head of the Hellenic e-Real Estates Network invest 250,000 euros to buy a family home? "I wouldn't choose an area where the price has reached the ceiling. A market includes housing demand but does not stop at being an investment market. The home should have value after a few years and should be easy to sell. How many large houses were built in Attica areas that could not be sold?", initially replied Themistocles Pagas.
We met the head of the network in his studio Newsbeast And we talked about all the problems in the real estate industry. We were asked to indicate three or four areas of activity that could play a role in the next period. Piraeus, Kalachsi, Eleusis, New World. Each place, for its own, different reasons. "See how They change Areas we didn't believe in before"He told us after explaining and justifying his preferences.
After a short stay in the heart of the capital, he stopped at Coletti pedestrian street in Exarchia, but Mr. Agios Constantino is the street that Pagas believes in more than anyone else. "The entrance and exit to the center of Athens. In the next five years we will see big changes in Agios Konstantinos and its straits. And in Agios Markos. The whole center of Athens will have a different image in the coming years", supports To the question that the President will invest 250,000 euros to buy the first house, he answered us: "I will see Calatsia. Parts south from Voula like Sounio. I will also see Elefsina. Salamis, Aegina. Plato's Academy, in the center.".
We moved on Thessaloniki and changing markets. We went Patras With new trade routes. In Kalamata Who wins. In Tripoliat tricycleat whatat Larisa. Regardless of the odds, things are, of course, not rosy. We focused on the huge problem of expensive rents, and the president wasn't optimistic about immediately changing the troubled image. We talked about Airbnb and the "My Home" program.
Mr. Discussions with Bacca reached to the purchase of Greek land and plots. He spoke to us about agriculture – arable land – land and its true value. A value poorly reflected in numbers. "The method of calculating agricultural land has nothing to do with what we consider an acre to be. A land calculation should be based on what you sow and what you get. It is a very specialized branch of real estate. If food exchange is established, agricultural land will be of enormous value. It's not land, it's a business store. It makes money."The head of the Panhellenic E-Real Estates Network insists.
Listen to an interesting discussion with Themistocles Baca Internet By Newsbeast.
Chronology
1:03 In which parts of Attica can a prospective tenant still find… ordinary rent?
4:04 Which areas of Attica are expected to play a major role in real estate the next day? There are opportunities for both residential and commercial housing.
12:01 What is the picture in Thessaloniki?
14:06 Which cities in the Greek region are considered to rise in the real estate market?
15:50 Where would the president of the Panhellenic E-Real Estates Network invest 250,000 euros to buy a family home?
18:18 Are real estate investors winning or losing today?
21:19 When and how will the rent hike stop?
26:56 Image from Shop Market.
31:31 Airbnb. Today and tomorrow. Are rents going down?
34:20 Are people buying land? At what price are lands selling today?
37:49 "My house" project. What stakeholders need to know.
Podcast Newsbeast
Aris Ravanos: "The Inaction and Complacency of the Greek Leadership at First Note – Denial and Critical Mistakes"
Marinos Scanthamis: "On the Death Penalty, the State Kills the Murderer – The Internet Has Changed Crime – "Murder" on Social Media
Tasos Vassiliou: "Hidden polls, the profile of the Greek voter and the way he chooses politicians now"
Christos Alonistiodis: Bitcoins – Who Wins When the Majority Loses? Is there insurance? Everything you want to know about cryptocurrencies
Lefteris Potamianos: "A region of Attica that can play a leading role in the growing island of real estate and market"
. "Professional creator. Subtly charming web advocate. Unapologetic problem solver. Devoted student."