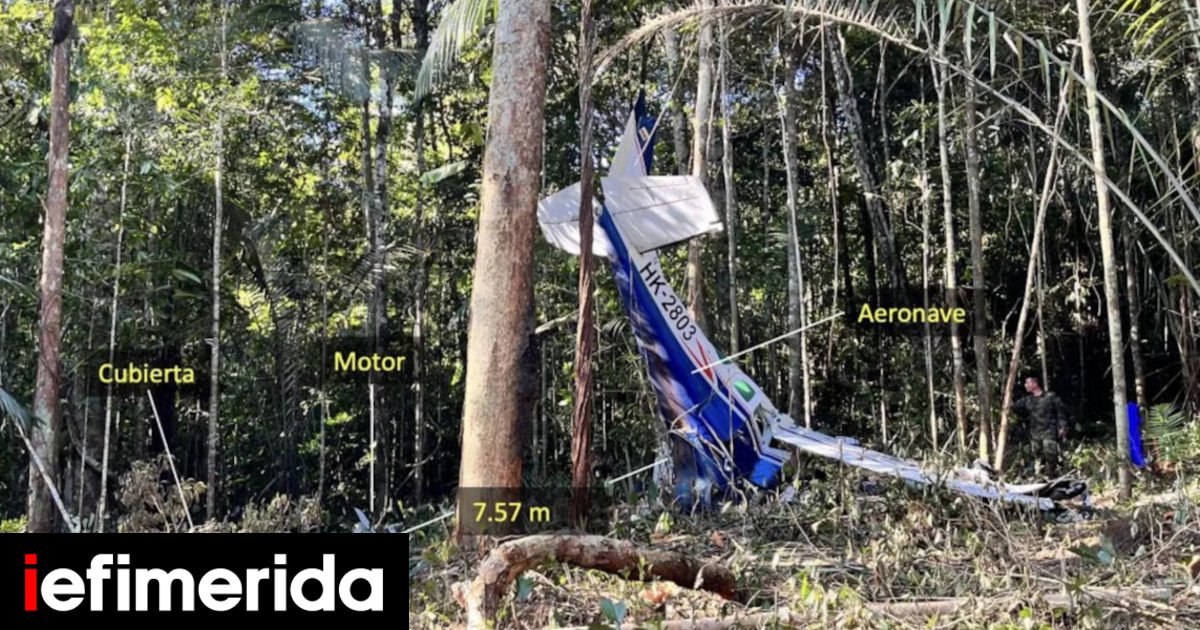 A large-scale operation is underway in the Colombian Amazon as authorities continue their efforts to locate four children.
A month has passed since the crash of a plane carrying pilot Hernando Murcia Morales, Yaruparí indigenous chief Herman Mendoza Hernández, Magdalena Mokotoy Valencia and her four children, the eldest 13 years old and the youngest only 11 months old.
Plane crash in the Amazon
Shortly after taking off from the remote Araraquara region on the morning of May 1, the pilot radioed air traffic control to seek a location for an emergency landing, according to the report. He later stated that the engine had regained power and the plane was continuing its flight normally.
About an hour later, the problem returned and this time it was fatal. Air traffic control later detected that the plane had made a right turn, according to the report, and then disappeared from radar.
Five days after the plane's disappearance, the Colombian military deployed special forces units to search the grounds on May 6. Ten days later, they finally located the wreckage.
Three adults were found at the scene, but the children were missing. The authorities assumed they had survived and got away from the plane, walking into the woods. This prompted the authorities to launch a new search.
Investigators' photos of the crash site show the inverted tail of a small plane, its nose and nose smashed into the forest floor.
The report states that the plane may have hit trees in the dense forest first and then crashed to the ground.
"Detailed examination of the wreckage showed that during landing, there was the first impact of the trees. This impact caused the engine cowl and propeller to separate from the airframe. "Because of severe deceleration and loss of control on the first impact, the aircraft fell vertically and hit the ground."
Signs of life have been found in the forest
Although forensic examinations continue, the report states that the adults seated at the front of the cab were fatally injured in the crash. But the back seats, where the older children were, were less "affected" by the impact, according to the report, giving a possible explanation for their survival.
Signs of life, including a baby bottle, used diapers and footprints were found in the woods by search and rescue teams.
The children were not located at the scene and there were no signs of their injuries, at least not serious. Because of this, an extensive investigation has been launched to determine their whereabouts."
In total, 119 Colombian Special Forces soldiers and 73 indigenous trackers "combed" the area.
"Maybe they are hiding," Fidencio Valencia, the children's grandfather, told Colombian TV Caracol earlier this month.
Source: CNN
Find out the latest news from Greece and the world at
"Hipster-friendly coffee fanatic. Subtly charming bacon advocate. Friend of animals everywhere."