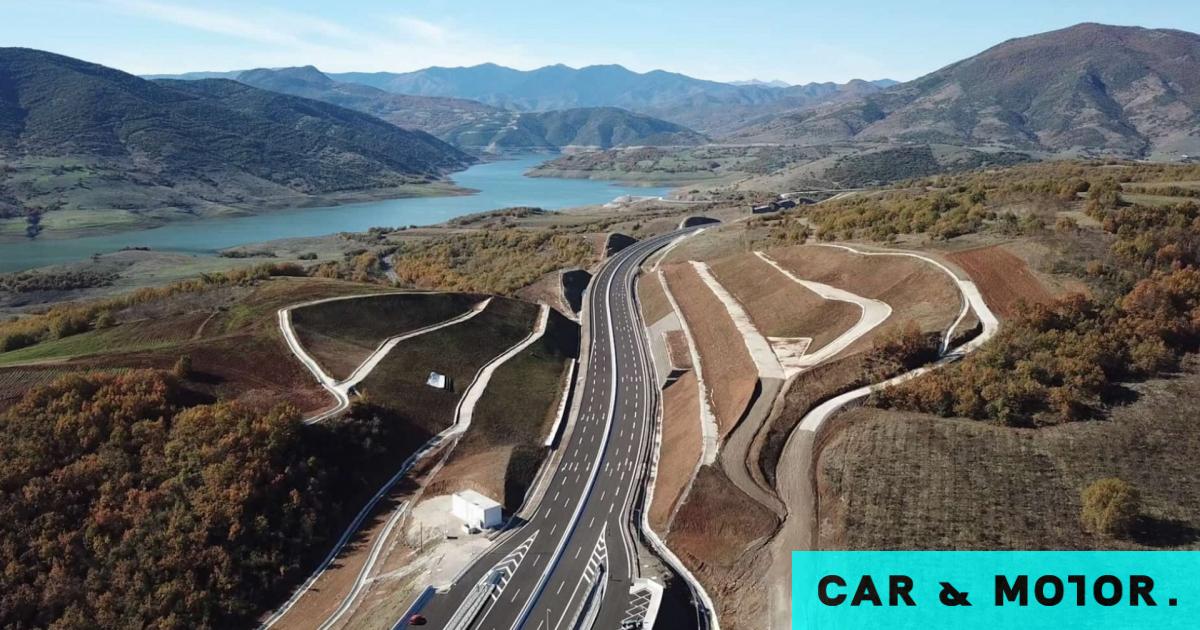 The trip from Athens to central Greece will be faster, but also safer, once the E65 motorway is complete.
Work is progressing step by step on the E65 motorway, with which The total length is 181 km will form vertebral column of transport infrastructure Central Greece.
This is a project of enormous developmental importance that will join directly to the existing project National Road at Lamia Peak with Ignatia Odos. The highway is divided into three sections, With completion of the intermediate stage (Xyniada-Trikala).
Southern part: Lamia Zinaida
The southern part will start from Semi-intersection on A Road., at its height Anthelis Phthiotidas and will lead to Uneven intersection in Xyniada.
happened The length is 32.5 km. It includes, among other things, a double tunnel with a total length of about 3 km, a double-sided parking and rest area, 3 uneven junctions in Lamia, Karpenisi and Shinyada, and a service station for double-sided motorists (Lianokladi).
the Work progress is about 88%. The only problem that caused a delay in the completion of the project related to part of the axle before Autreus Tunnel (in 21.8 km) that was decided New inscription.
Since the summer of 2021 It has already been delivered for circulation Section 14.5 km. from Lamia to the uneven crossroads of Karpenisi. It is estimated that the southern section will end inland 2023 and will join with the middle section (Xiniada-Trikala).
Northern section: Trikala Egnatia
the northern part Starts from Uneven junction in Trikala and up to Ignatia Street, 15 km west of Grevena. her length 70.5 km It is considered a strategically important hub as it will connect PATHE with Egnatia Odos, as well as the ports of Igoumenitsa and Volos.
At the same time, it will be built – among other things – 2 tunnelsAnd 20 bridges2 service stations for motorists (Raksa Trikalon, Agiophilus, Carpiero), 6 uneven junctions, 1 front toll station and 3 side stations.
the Construction progress From the northern part of the E65 has reached 20%, While according to government announcements, the section One From the hub (from Trikala to Kalambaka), 24 km. They will be delivered during this year.
Athens-Egnatia Odos in 1 hour 45 minutes
with the E65 completed and estimated for 2025flight from Lamia to Egnatia Odos will take only 1 hour and 45 minutes, the Athens-Trikala will be completed in less than 3 hoursthe distance between Athens-Gryvina and Athens-Metsovo will be reduced to only 4 hours and the trip to Kastoria and Kozani will take 4.5 hours.
It is intended as a project of pivotal importance as it will happen It connects eastern and western Greece It will contribute decisively to the development of the Greek region, especially the regions of Thessaly and Western Macedonia.
Read also:
"Avid problem solver. Extreme social media junkie. Beer buff. Coffee guru. Internet geek. Travel ninja."