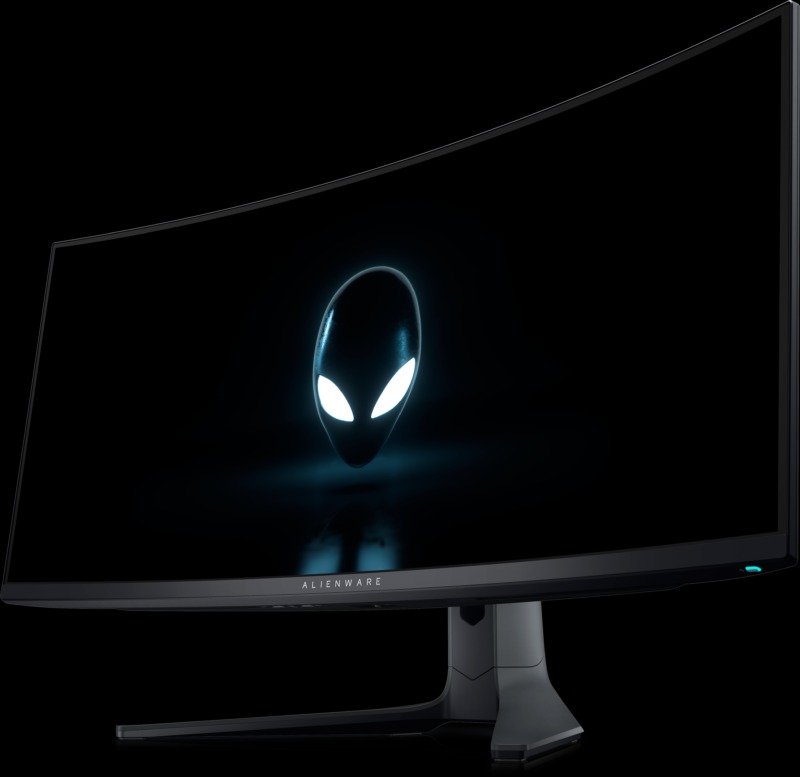 Dell addresses these two "problems" with a new gamer model, the AW3423DWF. The new version is slimmer, making it easier to mount on the wall, and it comes in at a lower price of $1,100. The new model certainly does not belong to the category of budget monitors, but it gives the player the possibility to save some money compared to the original model, which he can use to purchase other equipment such as a new one. RTX 40 . GPU.
The technical characteristics of the new monitor are largely the same compared to the original model including the HDMI 2.0 port. It still supports a resolution of 3,440 x 1,440, with the distinctive color quality of QD-OLED technology, high contrast, and fast response times. The AW3423DWF features a native 165Hz refresh rate with FreeSync Premium Pro and VESA AdaptiveSync Display support, but also offers 120Hz variable refresh rate compatibility to work seamlessly with PlayStation 5 and Xbox Series X/S. There's also a new on-screen settings joystick for quick access to features. , including the new Creator mode for players who are additionally involved in photo and video editing.
One feature the new monitor "misses" is the G-Sync Ultimate support we saw on the AW3423DW model, which when combined with an Nvidia GPU combats tearing. The new monitor uses AMD's FreeSync Premium Pro and AdaptiveSync standards. VESA's AdaptiveSync requires functionality with at least 60-144Hz refresh rates and 5ms GtG response time as tested by VESA, while support for Nvidia, AMD, and Intel graphics cards simplifies the compatibility issue.
Even before VESA announced AdaptiveSync, the lines between G-Sync and FreeSync had already been narrowed, with many FreeSync monitors also able to run G-Sync without Nvidia hardware thus keeping prices low.
AMD FreeSync Premium Pro works with AMD GPUs, including those inside the latest Xbox and PlayStation consoles. The Premium Pro mapping confirms that the feature works with HDR (the monitor is VESA DisplayHDR TrueBlack400 certified) and adds low frame rate compensation, which displays frames multiple times to compensate when frame rates drop below the monitor's lowest supported refresh rate.
The release of the new Alienware 34 QD-OLED is planned for the fall, when prototype availability problems are severe as insomniac members confirm. The arrival of the new screen will find Alienware more competition as the Samsung Odyssey OLED G8 will release a slimmer design and a slightly improved 175Hz refresh rate just before the holiday season, without announcing the final price of the product.






1










4




"Avid problem solver. Extreme social media junkie. Beer buff. Coffee guru. Internet geek. Travel ninja."