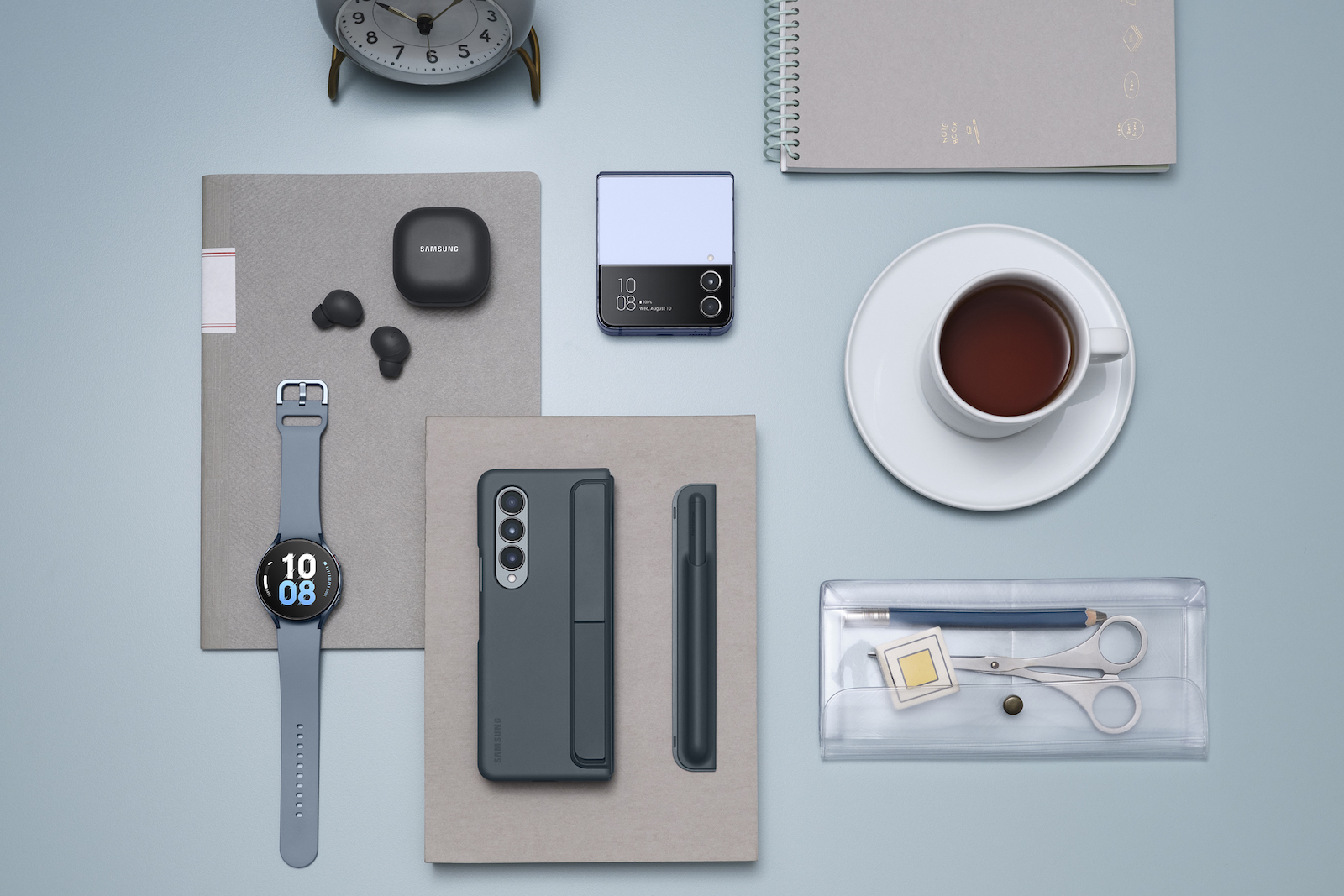 This year, Black Friday will have a Samsung flavor! The Samsung online store You will welcome Black Friday with offers on a wide range of products for all tastes. From November 14 to November 28, which covers Cyber ​​Monday, the offers will be available on the Samsung eShop.
From smartphones to tablets and a wide range of wearables, there is something to suit all tastes and needs. To properly prepare for what's to come, take a look at the products that will share the energy!
Smartphones for all budgets and needs

Samsung smartphones are designed differently, so the list begins with a piece of art: the Samsung Galaxy Z Flip3. The foldable smartphone that made the splash and continues to attract attention, has a powerful camera and a smart design that makes even the most difficult shots easy. Equipped with an equally powerful processor, Super AMOLED display and Samsung's well-known software experience, it's a great offering for every taste.
Samsung Galaxy Z Flip 3
Then, the flagship of the Samsung Galaxy S22 series. From the basic model to the Samsung Galaxy S22 + and the "tip of the spear", the Samsung Galaxy S22 Ultra, the common points are the delightful screen quality, excellent performance in every scenario, long autonomy and of course cameras that capture in impeccable detail, images that inspire you. With software support guaranteed through upgrades for several years, plus components that will maintain their performance over time, it's your best chance of choosing the Samsung flagship that works for you.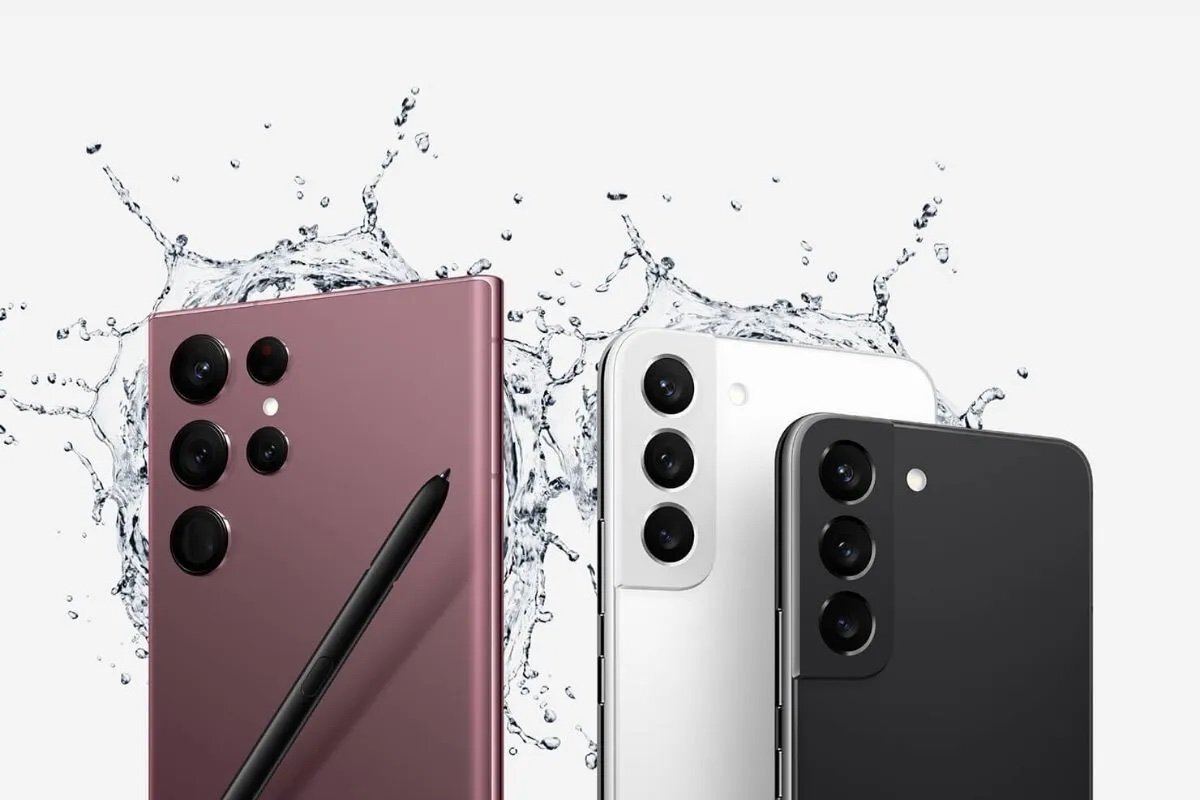 Samsung Galaxy S22 series
The community has spoken and the Samsung Galaxy S21 FE is their wish come true. The latest iteration of the company's previous flagship, it's been redesigned to accommodate the highlights identified by the community at its baseline, keeping premium quality at familiar high levels but lowering the purchase price. With a Dynamic AMOLED display, large capacity battery, Snapdragon processor, and 5G connectivity, it offers everything you need and more to live a premium Samsung smartphone experience by investing less and earning more.
Samsung Galaxy S21 FE
In the category of mid-range devices, there are many options. Samsung Galaxy A53 5G guarantees long autonomy, fast response and fast speeds, while using the Super AMOLED display for an enjoyable viewing experience no matter what you're doing. Also, the triple camera provides flexibility and high-resolution images, so that you are not restricted anywhere.
Likewise, the Samsung Galaxy A52s 5G is a device that was loved by the crowd – and rightly so. The combination of high performance, autonomy and image quality was enough to attract the attention of many.
At relatively similar levels, we will also find the Samsung Galaxy A33 5G, a very affordable device in the middle class with more than satisfactory performance, camera and screen.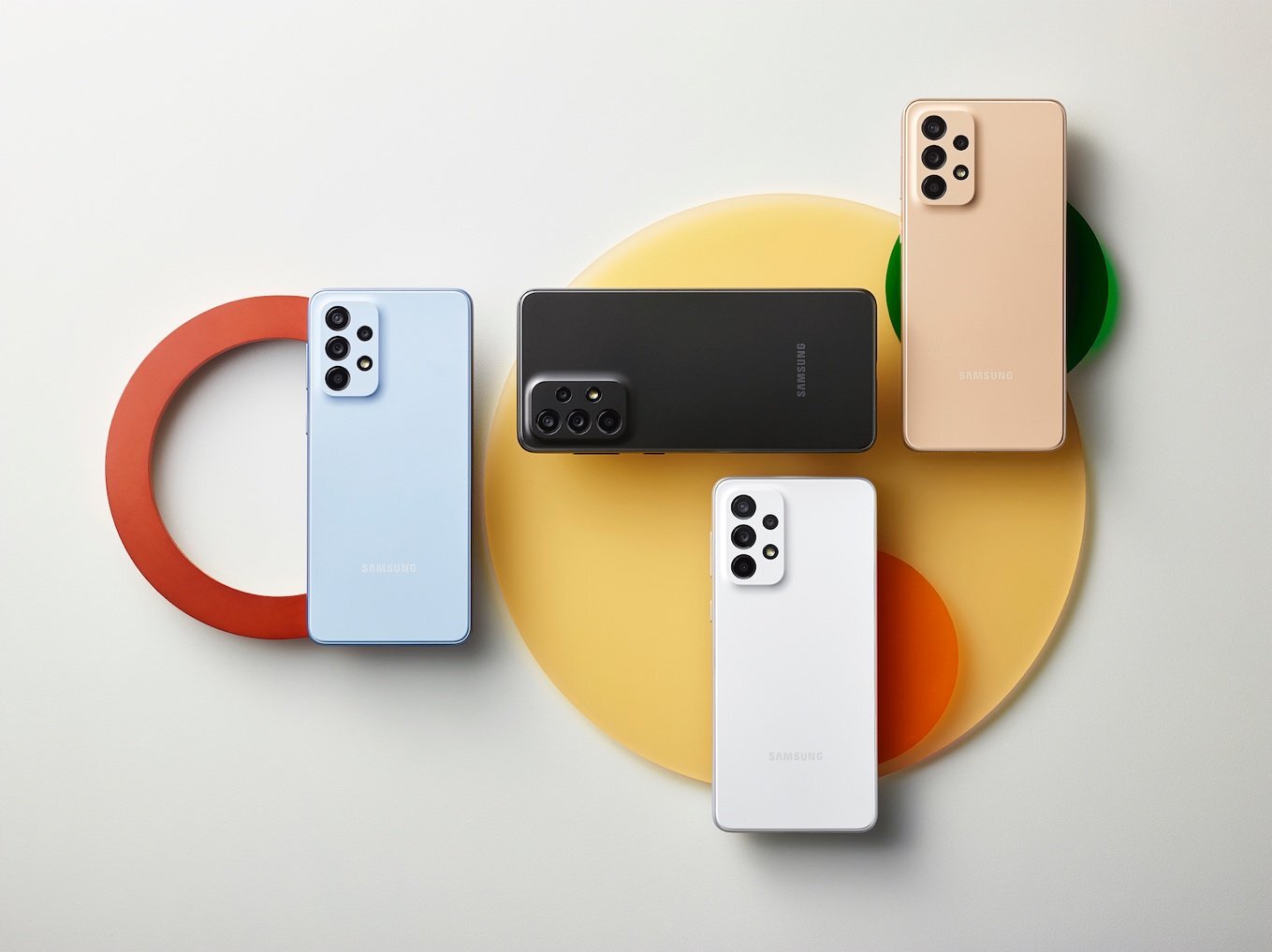 Samsung Galaxy A33 5G
Finally, the entry-level Samsung Galaxy A13 and A13 5G offer a high-quality experience at an excellent price, with an emphasis on autonomy and general use to support everyone on a daily basis.
Unique discs at special prices!

Exciting features, amazing performance, amazing price: A short and comprehensive description of the Samsung Galaxy Tab S8 series. The trio of tablets that will take part in Black Friday come in three sizes: 11-inch (S8), 12.4-inch (S8+), and 14.6-inch (S8 Ultra).
The common denominator is the long autonomy, high performance and, of course, the S Pen. The smart pen included in the package offers new ways to use your tablet, whether for productivity or creative use. Draw directly on your digital tablet and let the device's capabilities surprise you.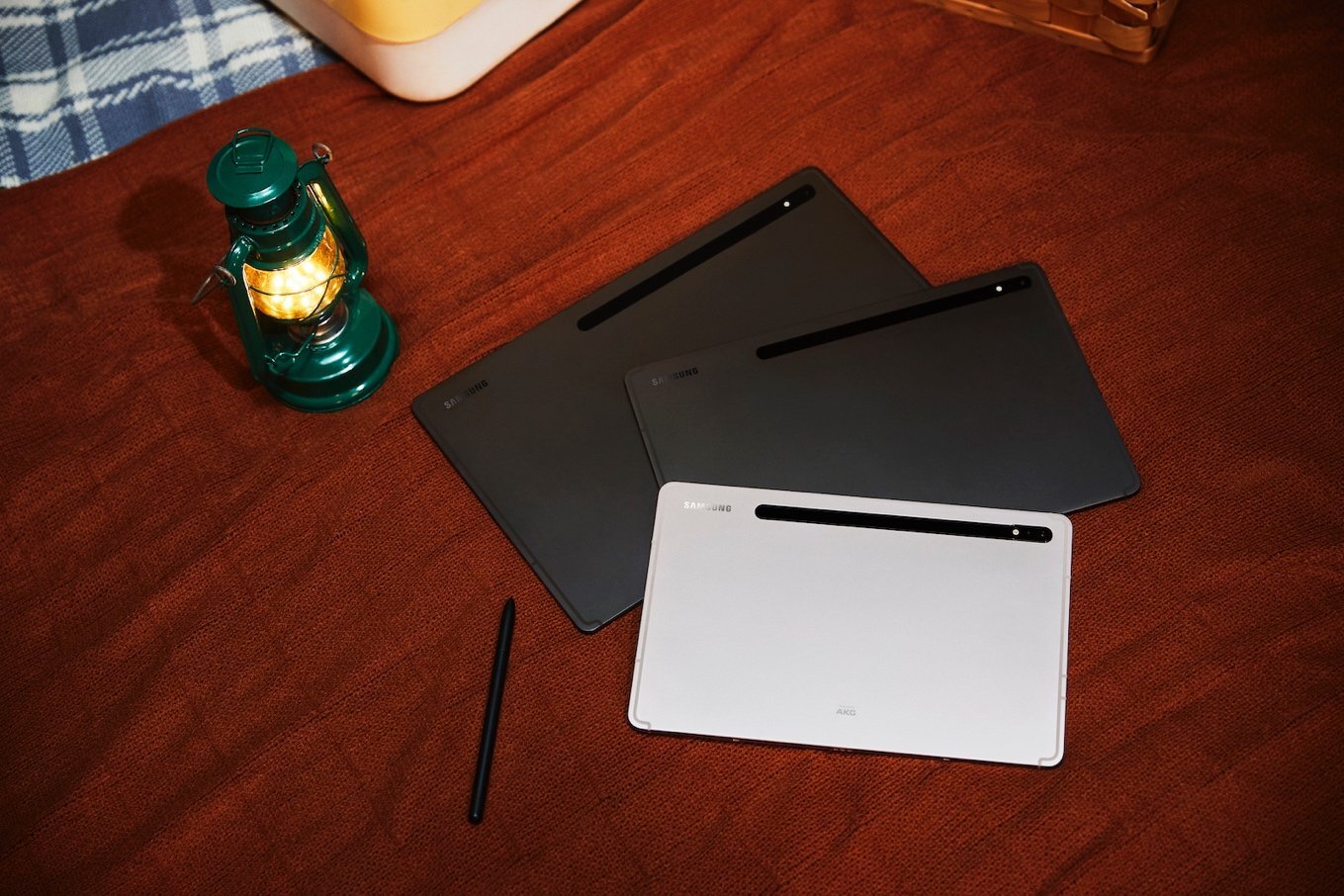 Samsung Galaxy Tab S8 series
In addition, using Samsung DeX, you can turn your tablet into a laptop, radically changing the graphic environment. With a taskbar, desktop, and the ability to use multiple apps in windows, plus the ability to combine with a keyboard and mouse, you have two devices in one – at the push of a button.
Useful wearable devices to improve your daily life!

do you like music? Are you on calls all day? Then, the Galaxy Buds2 Pro will "close your eyes" with particular ease, combining sound quality with deep bass and clear treble and equalizer tuning options to fine-tune the music to your liking.
They also have multiple microphones so that the interlocutors can hear you clearly, while filtering out the noise around you. You can enjoy the benefits of active noise cancellation anywhere, generally speaking, as ambient noise will be filtered out, so walking around town will have a sweet tone to it.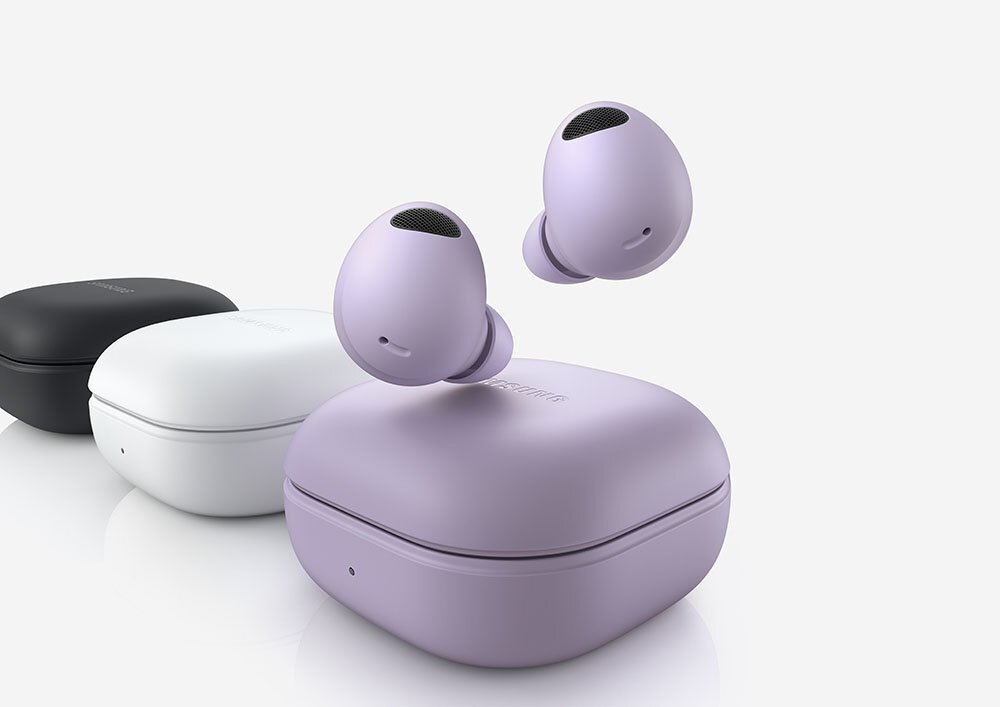 Samsung Galaxy Buds2 Pro
And speaking of walking, Samsung smartwatches couldn't be missing from the conversation. In particular, the Samsung Galaxy Watch4 40mm, which is the small and invisible smartwatch, hides great potential. Respond to calls and messages directly from the watch, monitor in detail the important items of your physical condition on a daily basis and download apps from the Google Play Store – such as Spotify – directly to the smart watch.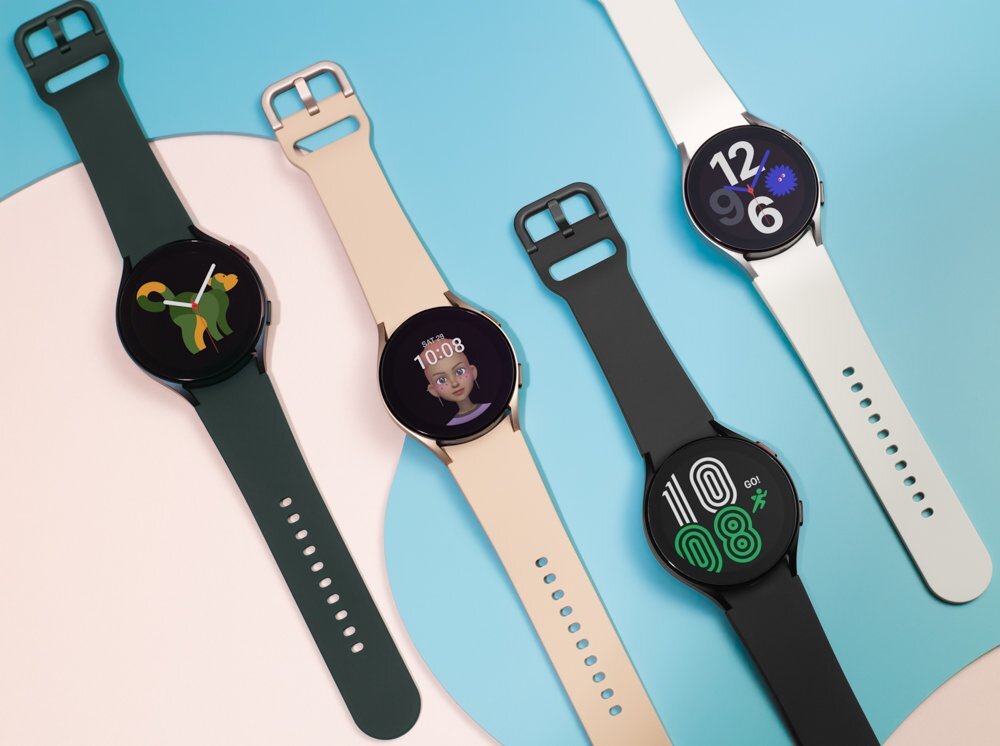 Samsung Galaxy Watch4 series
Looking for something more… classic? Then the Samsung Galaxy Watch4 Classic 46mm will catch your eye. A large dial to comfortably view your emails, but also a natural rotating crown that gives the traditional style of a modern smartwatch. Choose one of the countless digital dials and give it character, with either a digital dial or an analog dial that uses hands, to look like a classic yet ultra-distinguished and smart watch.
The same and even more is achieved by the Samsung Galaxy Watch5 Pro (Bluetooth), which is equipped with high-precision sensors to record your activity in detail during the day to provide you with accurate information about your physical condition in the Samsung Health app.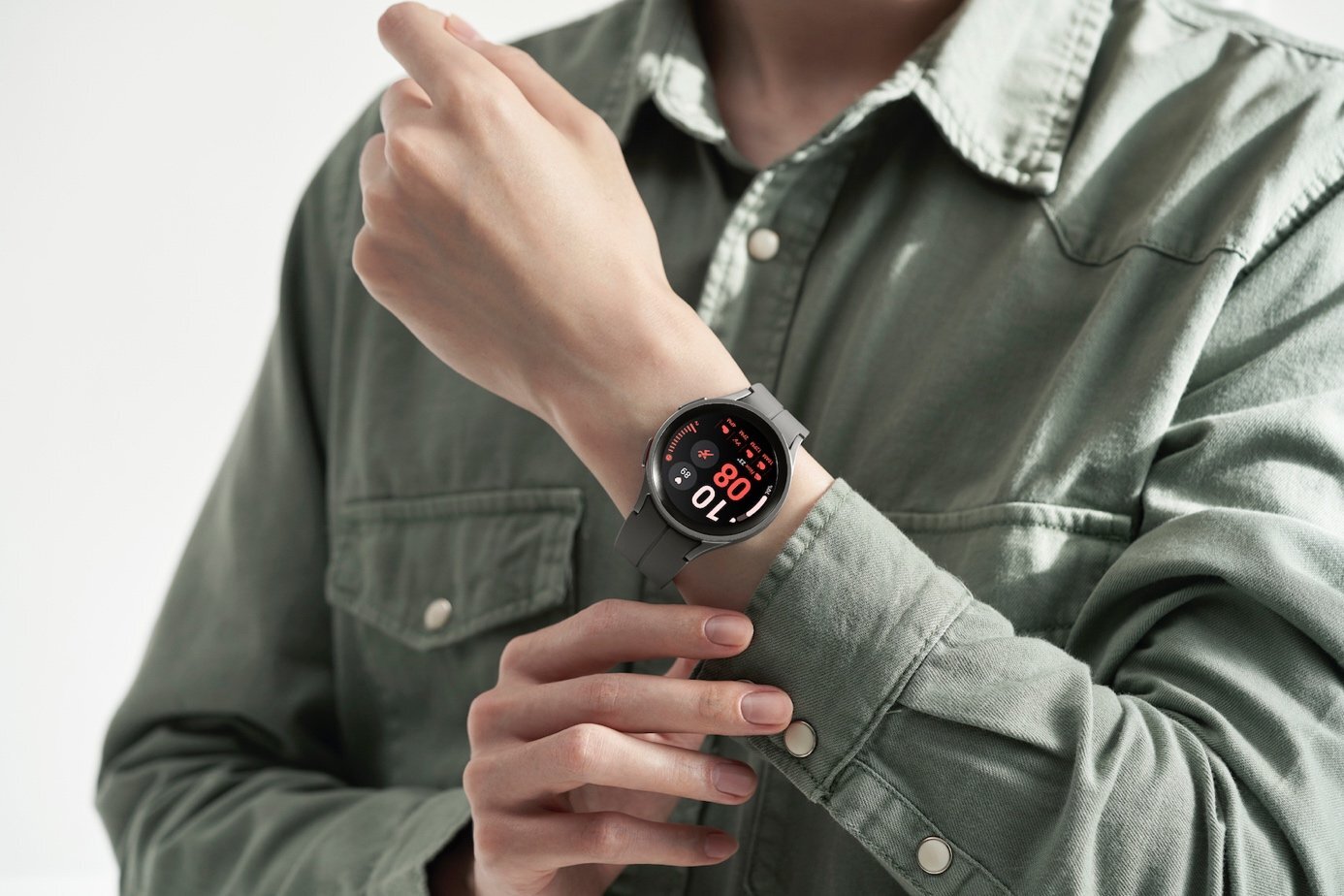 Samsung Galaxy Watch5 Pro
In fact, its improved battery offers an autonomy of at least three days with normal use, that is, it allows you to use many applications, many of which replace the need for a smartphone. For example, you can upload songs from Spotify to the watch and connect the Galaxy Buds2 Pro to the watch to listen to music on the run, leaving the phone at home.
See more: https://shop.samsung.com/gr/blackfriday
List of ads Samsung Electronics Greece MAE
"Total alcohol fanatic. Coffee junkie. Amateur twitter evangelist. Wannabe zombie enthusiast."