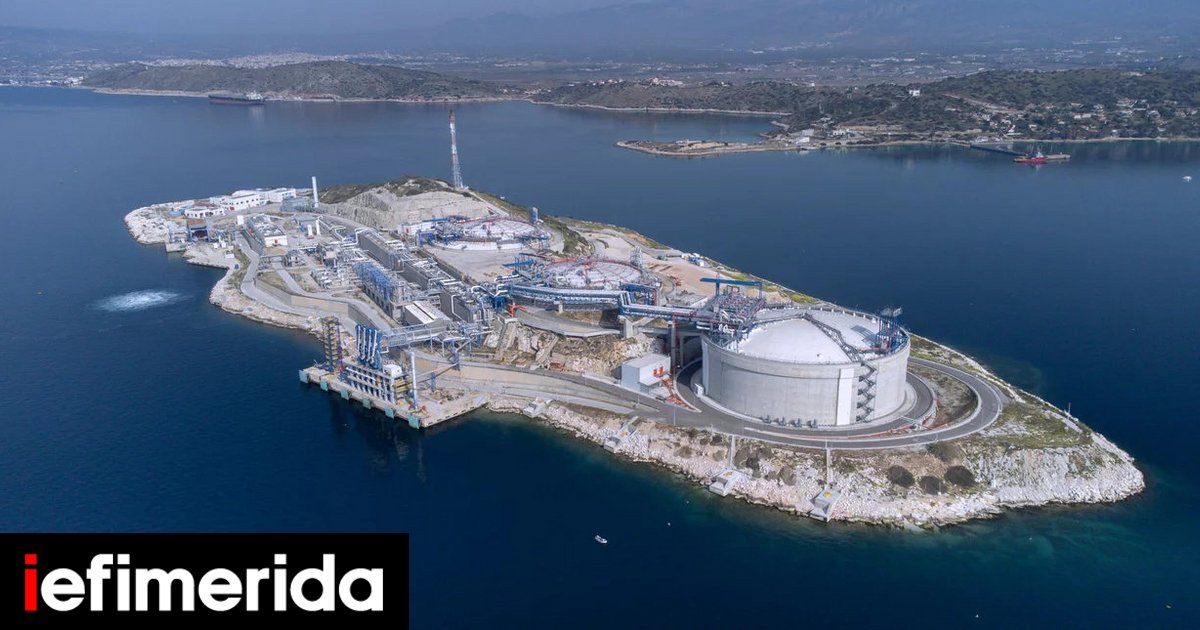 Autopsy at Revythoussa," the small Greek island in Saronic which helps Europe deal with energy crisisaccording to CNBC.
As CNBC notes, Revythousa is The Little Island – A hero who contributes to tackling the energy crisisBut you don't get the appreciation you deserve.
"LNG imports will be vital for Europe to meet its heating and electricity needs this winter and next. It can be used for power generation as well as in the industrial sector of the fertilizer and petrochemical industry."
Skrekas on CNBC: Greece is turning into the main LNG import gateway in Southeast Europe
CNBC's Juliana Teitelbaum spoke with Minister of the Environment and Energy Kostas Skrikas who noted the significant effort Europe is making to end its dependence on Russian natural gas while emphasizing that Greece is becoming the main entry point for LNG imports in southeastern Europe.
Indeed, when asked if he was concerned that the focus on LNG might slow the transition to renewables, Mr Skrekas confirmed that facilities currently used to process LNG would be able to use it in the future. Well, maybe like infrastructure hydrogen.
CNBC International correspondent spoke with Aristotelis Nastos, director of the Revythoussa LNG facility, which contributes to meeting the needs of not only Greece, but also those of Bulgaria and other European countries. In fact, an additional 70% storage capacity was recently added to the existing facility.
As Mr. Nastos explained, while the terminal used to receive four to five containers per month, today, with the energy crisis, the terminal receives ten containers per month. This means that the regasification rates at the plant have doubled and more specifically from 500-800 cubic meters per hour, they have increased to 1400 cubic meters per hour.
More than 90% occupancy in natural gas storage in Europe
The largest exporters of LNG are Australia, Qatar and the United States. Since the Russian invasion of Ukraine, the United States has doubled its LNG exports to Europe. Before the Russian invasion of Ukraine, Europe was highly dependent on Russia. After the war, Europe was required to make quick decisions to end its dependence on Russian natural gas and switch to LNG.
Finally, as part of the interview, CNBC journalist Juliana Teitelbaum also spoke with Maria Rita Ghali, CEO of DESFA, who expressed her satisfaction with the fact that the capacity of natural gas reservoirs in Europe has exceeded 90%, while stressing that the difficulty will be greater in the summer when The natural gas that will be used during the winter must be replaced.
CNBC's report on Revithousa:
follow her on Google News and be the first to know all the news
Find out the latest news from Greece and the world at
"Avid problem solver. Extreme social media junkie. Beer buff. Coffee guru. Internet geek. Travel ninja."