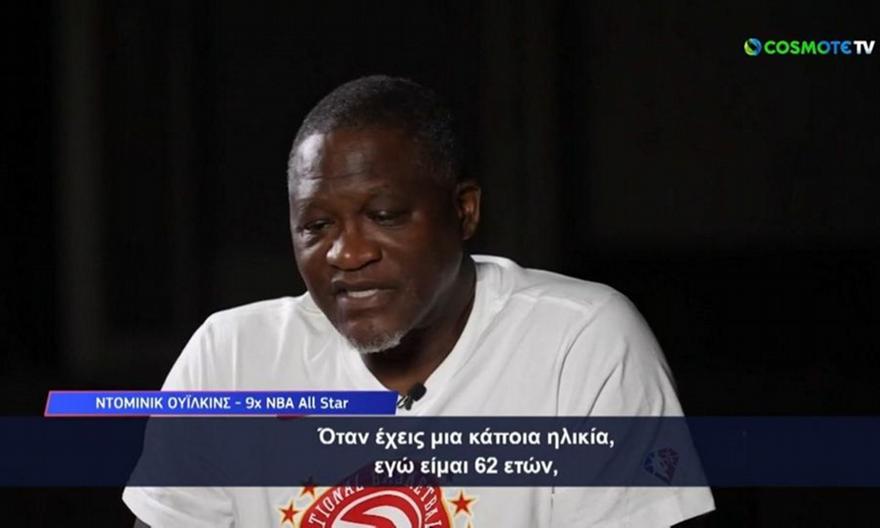 In an interview he gave to Cosmote TV, Dominic Wilkins remembered his transfer from Panathinaikos In the 1995-96 season, she referred to the frosty relationship she had with Bozidar Malkovich.
Ο Human Highlight Film He emphasized that the Serbian coach hugged him only once, when "Alfalfa" won the European Cup in Paris, while also talking about the rivalry between the two "eternal" rivals.
In detail what he told Cosmote TV:
– How are you;
"I'm good".
– You're a 62-year-old guy, but how do you still nail that?
"That's a good question. When you're of a certain age, I'm 62, and the key to that is to be physically active all the time. When you move, you keep yourself in a pretty youthful state. So can I fix? The answer is yes. But I do it on days Only Friday. I need the rest of the week to 'warm up', to be ready. I keep myself in the best possible shape. Every year I want to hang out at least once. So I do it once a year."
– If you were playing today, could you score against Giannis Antetokounmpo?
"No. No, no, no. He's so good and he's terrifyingly athletic. I love watching him. He's special. There are a lot of people who have a problem with him."
– What different element does he bring to the game?
"He's a player who's 2.11 tall and can carry the ball from one end of the floor to the other. He's agile enough to pass you. So if he takes a lane to the basket, and then forgets it, that's a finished story."
– Dominik, is there any untold story from your tenure at Panathinaikos or from…the famous relationship you had with Bozidar Malkovich?
"When I came, we had been to some French mountains. He wanted us to run like 5km and more on the way back. The next day, in the middle of the course, I turned to him and said, Coach, I didn't come here to be a runner, but to play." Basketball. It didn't go well, but we were trying hard in training. All of us. So he knew our skill level every game."
– There are two historical photos in Panathinaikos. One is with you, after qualifying in Benetton Treviso, when you go to hug Malkovich and he avoids you.
"I remember that."
– There is another match where Obradovic hugged Diamantidis, the captain of the team, when he won the Euroleague. These are two completely different situations. Do you think if you had another coach instead of Malkovich or Obradovic or someone else, you would have stayed longer at Panathinaikos?
"You know… Malkovich had that approach with anyone on the team. Not just with me. I never saw him hug Stojan Frankovic or Francis Albertis or Nikos Okonomo. He never hugged them. The only time he hugged me was when we won the European Championship. I would look To him like this… What's going on here? It was the only time he hugged me."
What do you remember most about your year in Athens?
"It was perfect. I had the opportunity to do many interesting things and visit many interesting countries. But there I played with a very good team. The Greek fans treated me like a god."
– Then I went to Italy for Fortitudo Bologna. How was the experience there?
"Very well. I faced some challenges because I was playing there alongside Carlton Myers, do you remember him. It was difficult to play with him. We won the championship but lost the European championship."
Do you think the rivalry between Olympiacos and Panathinaikos is unique in the world of basketball?
"It's one of the biggest companies around the world. These two organizations hate each other, it's like war. When I went to play for SEF, there was a kind of tension. And that's what they also felt when they went up to Owaca."
Follow bwinSPORT FM 94.6 on Google News to be the first to know the latest news from Greece and the world.
"Certified social media geek. Lifelong coffee aficionado. Passionate food buff."