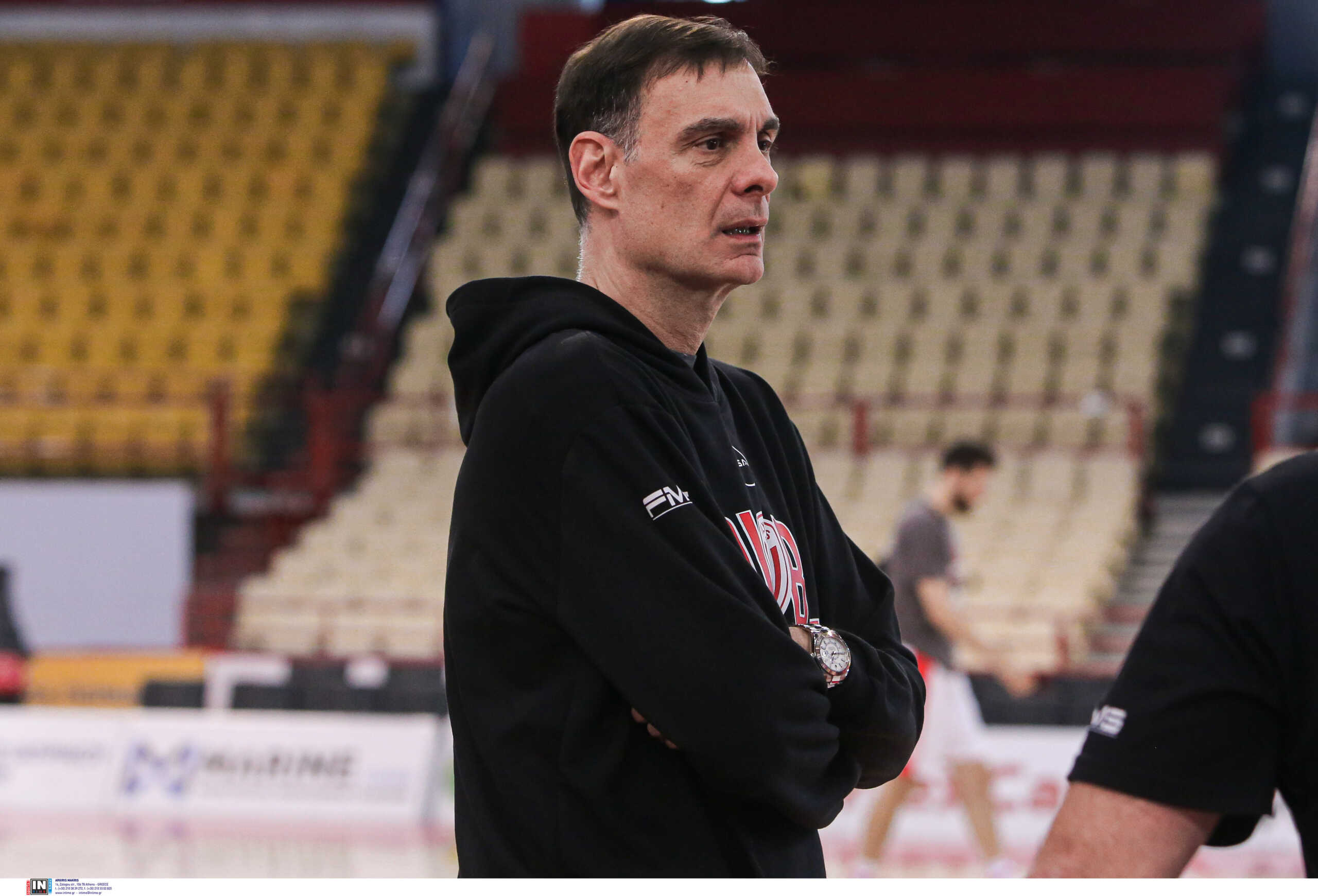 Giorgos Partzokas and Dimitris Itoudis talked about Olympiacos and Fenerbahçe's Euroleague qualifying series.
Giorgos Partzokas described the great challenge for Olympiacos to qualify for the Final Four of the Euroleague once again, but warned that it is not an easy task at all against the mighty Fenerbahce.
In detail, Giorgos Partzokas spoke about it:
– Whether Olympiacos was unlucky to find Fener in front of him in eighth place: "We believe that no matter who the opponent was at this time, with this data, it will be a difficult team. We could have picked an opponent in the last match and we didn't. We are true to what we stand for, that all opponents are strong. It remains for you to be ready for challenges. that you are facing."
– Whether Fenner will be affected by Booker's absence and the questionable participation of Welbecken and Goodrich: "You'd better ask coach Etodis how he sees it. Fenerbahçe have a lot of depth, they have players who can play in more than one position, typical examples are Pierre and Hayes who play in the 3-4. We play a big part in their way of playing. We don't care, no We can guess if they are playing or not. We have to prepare for all possibilities and that's what we will do."
– A mobilized SEF and whether it will play a role against Fener: "These are obvious questions for our opponents, how will they respond to the data. What is the hostile atmosphere? It means that here it will be very hot for us, there will be excitement, but that happens in every stadium in Europe. All of us who play at this level are prepared. This is it." Conditions and you have to play. At the end of the day we talk about basketball, inside the lines you have to shoot. I think the same goes for our opponents. I think this support will play a role for us, it will give us more momentum both in the difficult parts of the game and in the good parts They are all too experienced to be affected by such things."
– Have they studied the regular season games: "Yes, we always do that, we show the opponent and what they did against us and obviously Fenner will do the same. We will isolate what we did well and what we didn't do well. Of course Play Off has completely different terms and conditions. It's how each team deals with the importance of The game. There are players who like games like this and others who are more nervous. We want to be calm, we want to play hard. We know it's a big challenge to be in a second consecutive quadruple final. We know it's not going to be easy at all. We have respect Great for our opponent. In no way do we underestimate the importance of this series."
Battles between the two teams: "Every player has his own characteristics. If Motley is fifth, for example, he doesn't have the size of Val, he doesn't have the strength to pass or finish from close range. On the other hand, he's mobile, he has a shot from medium distance, he's fast and often What drives a transfer with his dribbling. Every player has characteristics, strengths and weaknesses. We have to stick to our team's game, play our style, show the potential we have as a team and I think our opponents will do the same."
– Sold out at SEF"It is a given that it will be sold and we are happy. What we appreciate is that it has happened a few times in the regular season as well. There should be enthusiasm and support here, but under no circumstances should we think it is anything other than a game of basketball." It's Olympiacos-Fener, not Greece-Turkey, nor Itoudis-Partzokas. It's basketball, to play as best we can, to get what we and Fener deserve."
Etodis: "We will face the best and most stable team in the Euroleague"
For his part, Dimitris Itoudis admitted that Fenerbahce's task against Olympiacos is very difficult, as Piraeus was the best team in the regular season, while the Turks also face injury problems.
"As an organization we are proud to be in the playoffs again. It has been one of our goals since the start of the season. We will be facing the best consistent team in the Euroleague at the moment. Olympiacos plays good basketball, is organized and has a very good squad and coaching roster.
We have a lot of injuries to deal with, so our job is tough. Unfortunately, that's how it goes, but we're determined. We'll go ahead and take lessons from the first two games. Our goal is to go to SEF and fight," the Greek Fenerbahçe coach emphasized.
"Certified social media geek. Lifelong coffee aficionado. Passionate food buff."