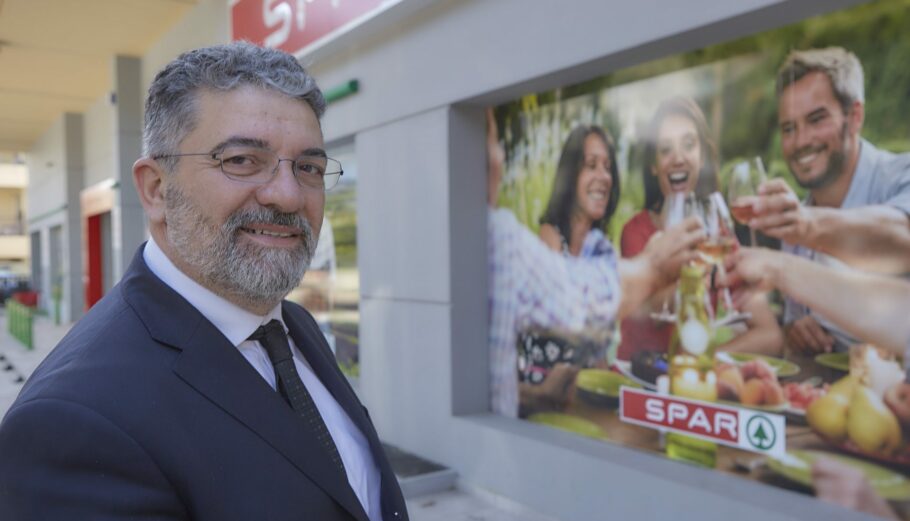 In … the constellation of bargains is the supermarket sector, with bargains continuing unabated into the new year. A few days after Sklavenitis' agreement with AS Agora in Larissa, it was announced yesterday that Spar's strategic cooperation with "Faistos" in Crete.
As the Spar enterprise becomes known, it will support the Cretan chain, with knowledge and best practices for inventory management and cost savings, and at the same time provide its network of 220 partner stores with private label products.
Landing Spar in Crete: shaking hands with "Phaistos"
Already, reconstruction is underway on the first shops of the island, in order to display the Phaistos – Spar signage, and it is estimated that they will be available to the public by mid-April.
Head of Spar Hellas speaks to extra time Regarding cooperation, he said the following:
"Cooperation with "Faistos", a chain with a long and successful track in the market of Crete and the South Aegean islands perfectly serves Spar's development plans in Greece. The presence of "Faistos", strong links with the local community, and its business approach fit perfectly with our philosophy. Level High service, product quality and competitive prices are in our DNA. We believe that the agreement with "Vastos" will bring great benefits to both parties, while helping the consumer meet his needs in a difficult period.
How did we come to the agreement
According to the information, the negotiations between the two sides took place in a very good atmosphere and ended within about three months. And most importantly, it completely covers the pursuits of both.
The need came to "Faistos" to purchase products at particularly competitive prices, and was linked, as the information says, to Spar's goal of further development in Greek territory, and indeed in a market as privileged as that of Crete and the South Aegean islands.
Apart from the high per capita income of the locals, the millions of tourists who visit the island are a strong temptation for any retailer with lofty ambitions.
It is estimated that the agreement will serve as a bridge in the rapid expansion of the large chains of the sector, through a barrage of acquisitions by regional players. Through the medium of aggressive offers and agreements with suppliers for better benefits, they can achieve more success. In contrast, smaller chains cannot follow, as they do not have the same bargaining power vis-a-vis suppliers.
The supermarket industry is undergoing rapid change, and players in the field are talking about a new round of restructuring. The post the next day will have, as they say themselves, several companies that can respond to the modern "wishes" of the consumer.
"Avid problem solver. Extreme social media junkie. Beer buff. Coffee guru. Internet geek. Travel ninja."