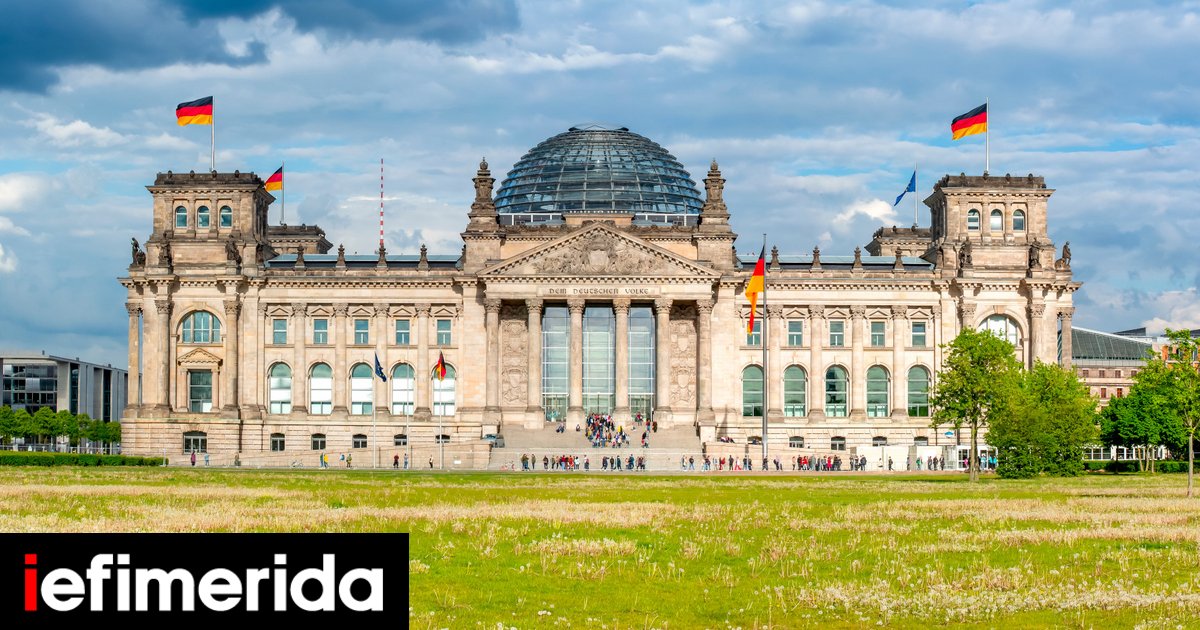 intense operation by the police Germany Among far-right organizations and conspiracy theorists, this morning led to the dismantling of a cell planning armed attacks.
Their main target was the Bundestag – Germany's lower house of parliament – as announced by the Federal Prosecutor's Office.
Police raids took place in 11 German federal states and 25 people belonging to the Reichsbürger were arrested. Prosecutors said in a statement that the suspects "made specific preparations to forcibly infiltrate the German Bundestag through a small armed group".
The notification came from Berlin
SNB investigators in Berlin had traced the secret alliance to a man living in Hesse, West Germany.
According to information from "Bild", the Senate Presidency informed the federal security authorities of suspicion of an "unconstitutional group" at the end of August 2022. The Federal Prosecutor said that the most recent one aims to overthrow the existing state system in Germany and replace it with a government form of its own, the components of which have already been put in place. the basic ".
"they are identified"
The association knew there would be deaths. However, they at least accepted this scenario as a necessary intermediate step to achieve systemic change targeting all levels. Among the suspects was an active member of the German Army's Special Operations Forces (Kommando Spezialkräfte), whose apartment and office in Calw, Baden-Württemberg were searched. The soldier in question must be a crew member of an elite unit, according to the Military Counterintelligence Agency (MAD). After the coup, the far right wanted to form a government. The new government apparatus was to be established as an "emirate" according to royal principles and to be divided into sectors to be handled by the various ministries.
One of Germany's largest far-right police investigations
According to the Federal Prosecutor's Office and the Crime Prevention Service, more than 3,000 people were involved in the operation and searches were carried out in Berlin, Bavaria, Baden-Württemberg, Saxony, Hesse and Thuringia, in 130 residences, offices and warehouses. , including the SS Command Camps (KSK) in Baden-Württemberg, the aforementioned soldier's apartment building.
Searches are still expanding to Kitzbühel, Austria, and Perugia, Italy, targeting at least 52 people.
Congress: Clear message to Turkey on overflights – 'NATO allies do not commit violations'
Virus wave: influenza, respiratory syncytial virus and coronavirus – how to explain the outbreak and why it affects children
30% 'Explosion' in World Tourism in 2023 – New Trends in Travel
follow her on Google News and be the first to know all the news
Find out the latest news from Greece and the world at
"Hipster-friendly coffee fanatic. Subtly charming bacon advocate. Friend of animals everywhere."