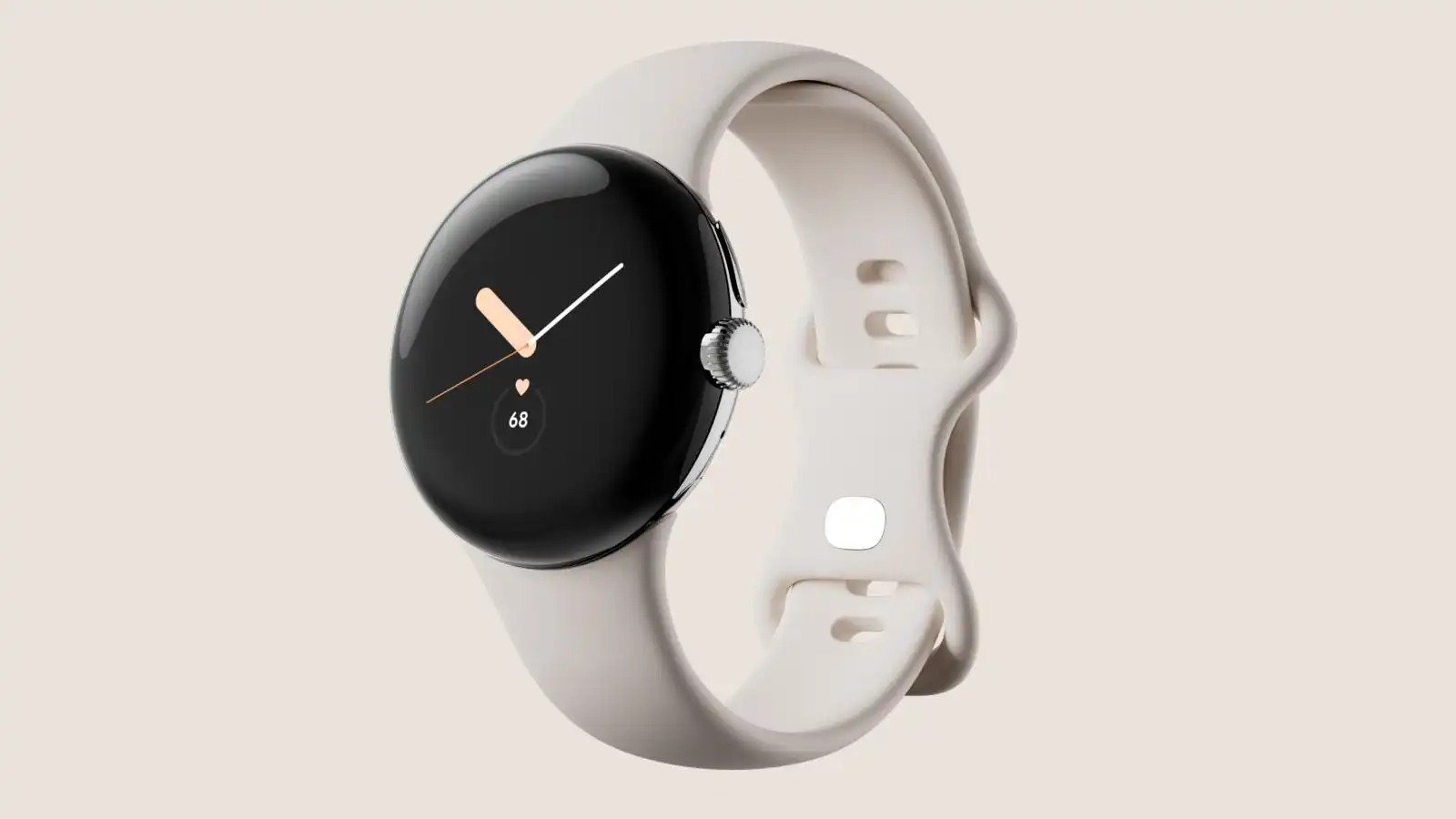 The Pixel Watch appears in all its glory in Google's latest promotional effort showcasing its design. Its circular screen "attaches" all the way to the back, where we see the Gorilla Glass branding that makes durable glass so well known, although it is not clear if the back is also coated with glass.
The right side of the Pixel Watch features a unique button and crown. We previously thought there would be two buttons on the side, but now that's clearly not the case. The video also confirms that the crown is rotatable, so it will likely act as a physical navigation button, just like the Apple Watch crown does.
Elsewhere, we get a better look at the system by which the strap locks onto the dial in a swivel motion, which likely means we won't be able to easily fit the straps we already have. A number of static and animated watch faces, including one bearing the Fitbit logo, are also shown in the video. Google has already confirmed on the official Pixel Watch page that some features of its smartwatch will require a Fitbit account in addition to the Fitbit app, which is causing some confusion since Fitbit announced a few days ago that it would terminate its accounts. Their devices must use a Google account.
Unfortunately, Google doesn't reveal anything additional about the materials used to build the Pixel Watch or whether it has an official durability rating. We'll learn more on October 6 when Google will officially introduce its first smartwatch along with its new smartphone series, The Pixel 7.
"Total alcohol fanatic. Coffee junkie. Amateur twitter evangelist. Wannabe zombie enthusiast."