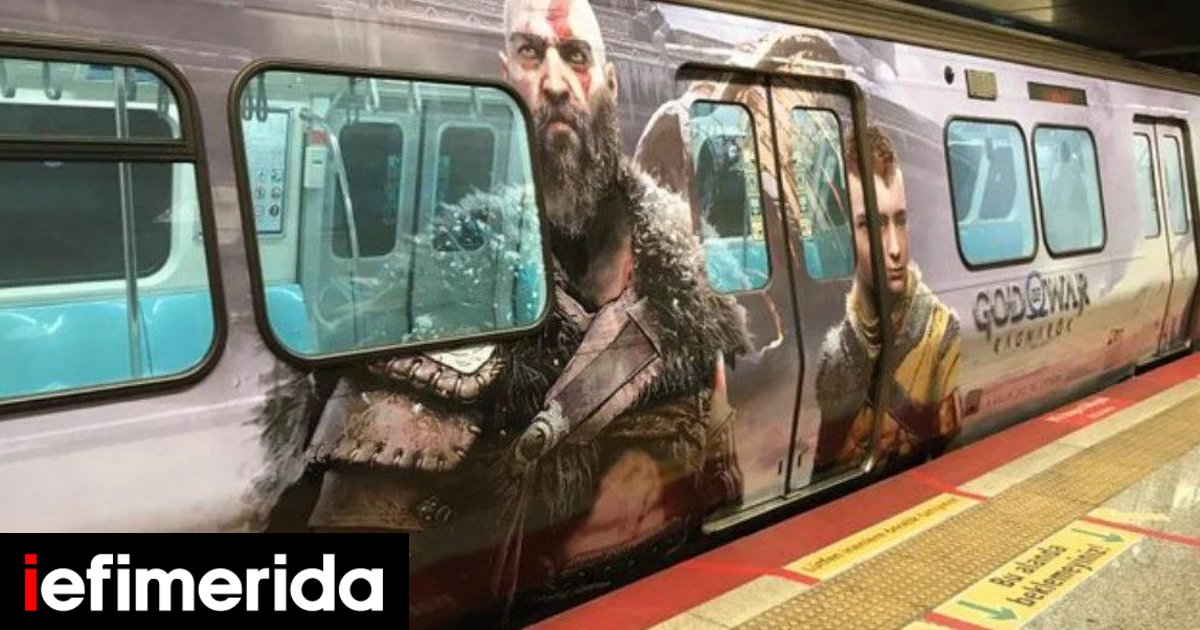 Announcing his new game Play StationThe god of war, Ragnarok, angered Turkish Islamists who demanded an explanation from the mayor of Istanbul.
The ads in the Istanbul metro, which appeared a few days ago, angered a section of Turkish citizens, who interpreted the images of the game to promote … a Greek god.
The PlayStation God of War series started in 2005 and is one of the most popular Sony series. On November 9, the new game in the series, God of War Ragnarök, was released, in which the Greek god Kratos became the protagonist once again, now exploring Norse mythology.
It seems that some people were partially familiar with the history of the game, but did not realize that it was a fictional character and directly targeted the mayor of Istanbul, Ekrem Imamoglu, for this choice.
Some Turkish citizens angered the "Greek god"
"There are allegations that Ekrem Imamoglu has pictures of the so-called Greek god Kratos in the subway! Lord, save Istanbul," the head of the National Survival Movement Union, Murat Sahin, wrote on Twitter.
This isn't the first time similar ads have been posted in Istanbul Metro, as the same was done with a previous game in the series, back in 2010.
Turkish players who know the series are trolling
Of course, players familiar with the video game series have made their own posts as well. "Ilhan invaded my console," one user joked.
follow her on Google News and be the first to know all the news
Find the latest news from Greece and the world at
"Hipster-friendly coffee fanatic. Subtly charming bacon advocate. Friend of animals everywhere."