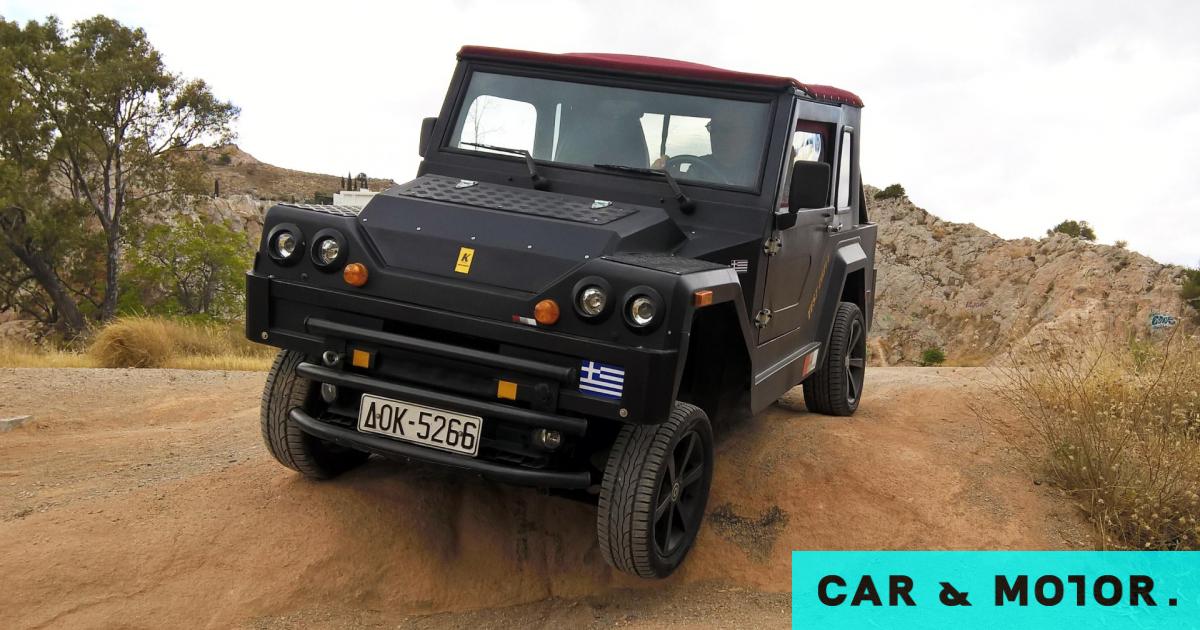 Despite the ambitious target of 70 sales Over time, its commercial path kirapos This year is not expected.
The Our country owned its own car a few months ago, After marketing Keraboss Super Ka compact SUV with a rugged look reminiscent of a military vehicle.
Handmade Keraboss, as mentioned, belongs to a special class of compounds MOIK (individual private construction vehicles) and holds all necessary certificates and approvals for They are traded legally on Greek roads.
There is no doubt that this is a promising project that highlights it – among other things The know-how centered on the Greek soil Our country is declared abroad.
However, at the moment Keraboss sales do not meet the high expectations of the entire project. That's because all this year, rated Just Two cars, the last registration taking place in June.
The characteristic is the fact that it was ranked in the whole of 2022 4 new Lamborghini (2 Urus and 2 Aventador), 4 Bentley (2 Bentayga and 2 Continental) and … 136 of her cars Porsche.
At this point, of course, we must point out that kirapos auto, It may have received new orders for Keraboss Super K, but due to the time it takes to build it (manually), it may not have been delivered to buyers.
Anyway, the company's goal is sales 70+ vehicles per year.
Recall that the Greek has four-wheel drive Length 3375 mm. Width: 1560 mm. Its height is 1590 mm, while the wheelbase is 2150 mm. The weight of the car is limited to 840 kg.
Regarding its movement, the motor takes care of it Its 1,000 cc Mitsubishi (It was also in the second generation of Smart) produced by 72 hp It is combined with a five-speed automatic transmission with a top speed of 145 km/h.
Keraboss has been described as… car made in greece, Although we can not overlook that it is used Mechanical parts from other manufacturers, with the engine as a typical example. Finally, the interior of the SUV is based on the old smart model, while also using some used parts from other vehicles.
Read also:
"Avid problem solver. Extreme social media junkie. Beer buff. Coffee guru. Internet geek. Travel ninja."