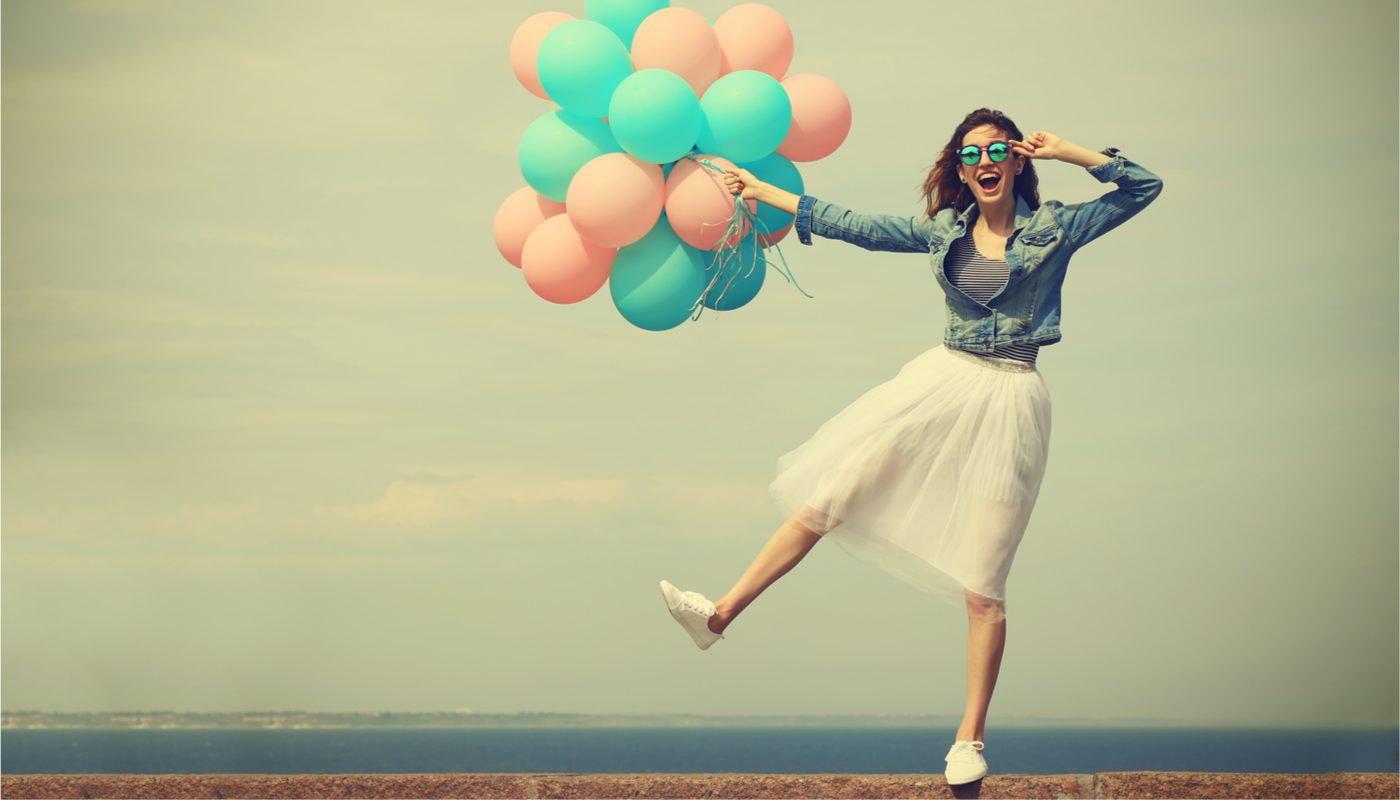 Green light with the right track of Mercury in Capricorn from 01/18/2023. How do we benefit?
After three weeks of seemingly retrograde cycle in Capricorn, Mercury becomes stagnant to get back on track on 01/18/2023 and slowly put an end to incoherence, chaotic thoughts, lack of clear direction, unexpectedness, and difficulties in relationships mainly in professional and ill aspects. comprehension but also in our day to day transactions, commuting etc. The retrograde in Capricorn which refers to practical matters in our daily lives but also to the structures of society and state has not been an easy task so far. Not coincidentally, all the problems we encountered with difficult developments in personal or professional relationships, problems with movement, confusion about responsibilities, coincided in the phase of his retrograde course. But getting out of the tunnel doesn't happen quickly. It will take a few more days for some issues to start to regulate and for our daily life to return to a more stable state. The first days on his track back and the last, when he's stagnant to get back on track, are always the most demanding. If you want to take action, you'd better wait for Saturday 01/21/2023.
Aries
If in the past you have lost your bearing in professional matters, a difficult situation has arisen with superiors, supervisors or partners, or you are confused about your professional actions, you will redeem yourself and correct the wrong words, because Mercury is finally returning to the right course. In the past weeks, many times retrograde has thrown your efforts into void or may have caused confusion regarding your career choices or goals. Slowly and a lot more than the other month, and then you will find your way and the energy you put into work will start to pay off. Your future goals will also become clear in your mind and you will get more support from your friendly and professional environment.
Taurus
The truth is, getting the right answer or knowing the truth about the issues that are burning you can be difficult lately with Mercury retrograde in Capricorn. But Mercury appears to be becoming stagnant, only to run the course from 01/18 and will gradually become more beneficial to your sign. The feeling of confusion will slowly start to fade and you will know which way to go. Even if there are delays or difficulties in obtaining your plan, the green light will start to wane in turn. Matters related to studies, legal issues, travel, dealings with the government, contact with foreigners or abroad will start to run more smoothly.
Gemini
A period with many insecurities, difficult connections with others, and problems managing financial and practical matters, ends slowly from 01/18 when Mercury's seemingly retrograde path ends and becomes stagnant, only to return to the right track. Of course, the first and last days are the most difficult for us with Mercury. So, starting on Saturday, you'll finally start figuring things out little by little. Somehow the confusion will stop and your instincts will be able to direct you in healthier ways. If you need to make a settlement or if you have transactions with banks, want to make arrangements or find out how you can benefit from financing, etc., it will be easier for you all the way.
cancer
The right path of Mercury will put an end to the confusion in your personal life and partnerships. This will slowly clear the scene in your personal relationships, as well as in your professional ones, and you will have a better picture of who you choose to be your priority. Problems you may have had in a partnership will gradually be addressed, or if there are obstacles to starting something new, they will subside. Even your friendly relationships will act more positively in the coming period and will stimulate your love life as well. Of course, you have to be patient for a bit until we get out of Mercury's retrograde shadow period, which lasts until 02/06. If anything, February will be more important to you.
LEO
If there were delays or problems in your relationships or day-to-day work with partners or things weren't progressing as you'd hoped professionally, there was a reason. The reason, of course, is the apparent retrograde course of Mercury in Capricorn, whose influence was dominant in the first two weeks of January through 01/18. Mercury becomes stagnant, to get back on track on 01/18 and your landscape will slowly start to unfold and you will feel more supported. It is very important to have a clear picture of your business data so that you can follow the decisions you want below. The coming period, dear Leos, will be very important for the advancement of your relationships and partnerships, as well as your daily work life. Some of you may also have issues with health diagnoses or false results that have left you confused. A re-examination later may give you a more accurate diagnosis.
Bakr
The correct path of your ruler Mercury will slowly put an end to confusion, both in matters relating to your personal life and in matters relating to children, your goals – personal and professional – and your daily life that can suffer from communication problems, with means of technology, difficulties with dating, travel, etc. Little by little you will get a clearer picture and a greater appetite for pursuing your plans. Mercury retrograde also gives the go-ahead for any purchases, signings, and agreements. But don't rush it before 01/18 and even better, if it's a very important deal, take your time to get out of the shadow of its decline on 02/06.
Libra
After a period of more internal and messy your psychology with confusion, whether in family or professional matters, you slowly come out into the light and clarify situations. There may have been difficulties in family or personal relationships in the past period, or you may even have had problems with a drug, or you were expecting a new beginning, but it was constantly postponed. But slowly, everything will take its course, and with the correct course of Mercury, you will be able to plan your future more clearly, without further delays and postponements. It's time to put some order first in your mind and then in your home.
the scorpion
The big news on Wednesday is that Mercury becomes seemingly sluggish, only to turn right on the right track in Capricorn. This alone will make it much clearer what's on your mind, while the messages you send to others will be more specific and clear. You will also have a more focused way of thinking and behaving. So if you have been late in discussions, negotiations, agreements or perhaps you have reconsidered what is there, from now on nothing can stop your progress and move forward with the changes you want. Even in matters of studies, the correct course of Mercury will be especially helpful.
Sagittarius
A difficult emotional or financial period, which may have confused or upset you, is slowly coming to an end. As you can see, Mercury, already in the shadow of its retrograde course, may have created many problems for you, whether in matters of your relationships or your concerns about the development of some financial issues. For some, this may add to emergency expenses, and for others, it may feel like your confidence is shaken at times. From now on, you must prioritize financial matters and arrange income expenditures. On the other hand, it will be more beneficial during this time if you want to make an important start on some of your career plans.
Capricorn
Last time with Mercury retrograde in your sign, you may have been struggling with various things that have overwhelmed you or made you feel a little lost in space, unable to focus on what's important in your life. Even if you wanted to move on to something new, there could be delays that prevented you from finally taking action. Mercury, back on track in your sign will help you make up for lost time in your work and set the scene as to the directions you need to take both personally and professionally. No more ambiguity, no more confusion about what went wrong and things not going your way. At least from now on and especially over the next month, when we escape the shadow of Mercury retrograde, you will draw more valid conclusions.
Aquarius
A period of introversion, psychological deadlocks, or a reassessment of your priorities is slowly approaching. You see Mercury retrograde in Capricorn in a more behind-the-scenes and secretive part of your sign, perhaps causing more stress and anxiety about developments in your life, but somehow you can't share with those you used to love. This is how you lived it yourself, so as not to burden people or your partners. From now on, it opens the way for you to make changes, corrections, and of course to take more action after 2/11 when Mercury moves into your sign again, leading to more developments.
Pisces
Mercury is finally back on track and unpredictable, unpredictable in your daily life, and misunderstandings. While you will regain your social mood, you will be more available to friends and colleagues. Your goals will also become clear. The support you have been looking for for so long now from people in your environment, especially professionals, will finally be more visible from now on. The feeling of stagnation and insecurity that was holding you back will slowly go away, and thus your self-confidence will be boosted.
. "Certified social media geek. Passionate webaholic. Unapologetic music specialist. Food ninja."