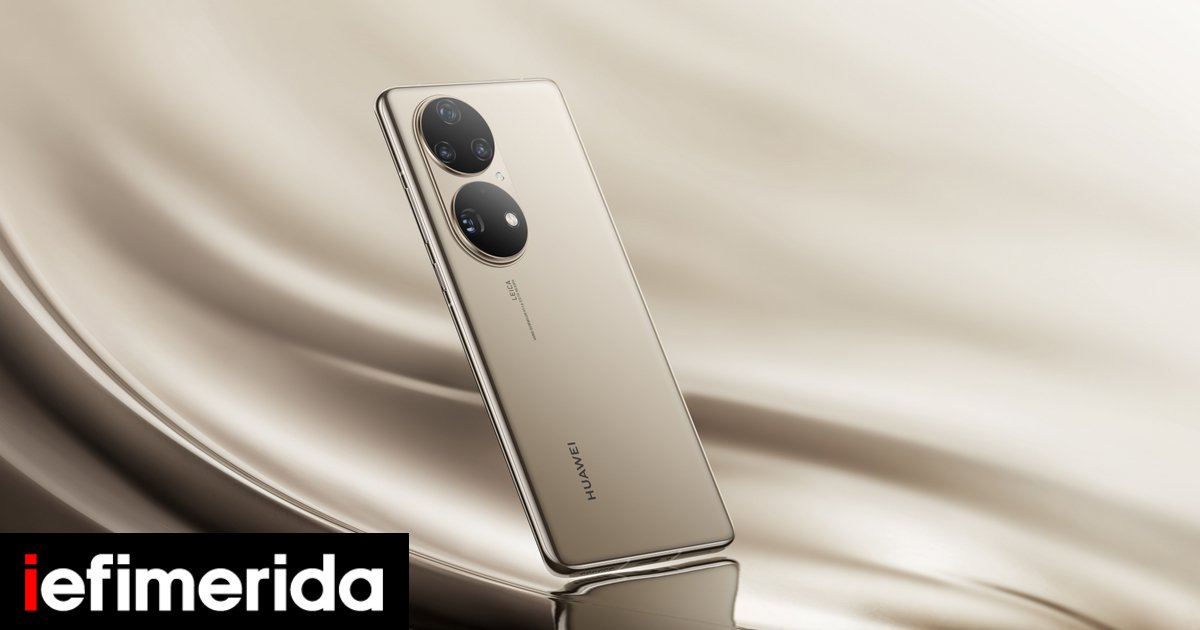 For a few days now we've received Black Friday deals! We've all been exposed to at least one ad promoting the best product at the best price of the season!
I agreed and said to look for a new cell phone this week the deals last well since we're having internet week. I am looking for a smartphone with a beautiful design, but with the best photography! The truth is, the HUAWEI P series has become synonymous with photography excellence and innovative design, so it was just a one way way to start my research from this brand. In fact, I found out that the HUAWEI P50 Pro (the latest model in the P series) is an amazing bargain, and all I was worried about was whether to pick it up.
Huawei P50 Pro Cocoa Gold
or the Huawei P50 Pro Golden Black.
Looking a little more, I saw that the innovative camera guarantees an upgraded image quality! In the HUAWEI P50 Pro, we find the first dual matrix camera, a super main camera, RGB and monochrome lenses, and a multi-spectrum sensor. Thanks to True-Chroma Shot, XD Fusion Pro (with new Super Color Filter System), True Chroma Engine and Super HDR technologies, the photos you take with the HUAWEI P50 Pro will capture every detail, even in low-light conditions, resulting in a photographic result that is very close to what Seen by the human eye. Photographing distant objects will also be easy. The HUAWEI P50 Pro features periscope lenses (with up to 100X zoom), ultra wide-angle lenses and stabilization technology so that the user can take still, high-resolution images of small objects or objects that are far away from the camera. The HUAWEI P50 Pro also supports HUAWEI XD Optics, which corrects optical differences and restores details in images.
The HUAWEI P series is known for its impeccable features, be it in terms of camera, design or performance. However, what convinced me most was that with a 4360mAh battery and a charger with SuperCharge technology (66W when wired and 55W when wireless), I could do all my tasks without running out of battery. In addition, I was blown away by the 3D curved display that supports a color spectrum and up to 1.07 billion colors which ensures accurate display of true colors. With a refresh rate of up to 120Hz and a touch sampling rate of 300Hz, it provides a smooth and fast visual experience for my videos. Finally, it is water and dust resistant, perfect for travel and hobbies.
I do not fail to mention that the HUAWEI P50 Pro, like every Huawei phone, has the AppGallery app store, through which access is granted to all popular applications, such as WhatsApp, Viber, Instagram, Facebook Messenger and TikTok, but also multiple applications developed locally to offer advanced services. I searched for applications that interest me and in Greece the HMS ecosystem includes a wide range of, among others, banking (National Bank, Piraeus Bank, Alpha Bank, Eurobank), ordering food (e-Food, BOX), finding a taxi (Taxiplon), mobile operators (Cosmote, Vodafone, Wind). At the same time, in the AppGallery, you can find the third-party application Gspace, which does not contain ads for new mobile phones, so Google applications, such as YouTube, Google Maps, Google Drive and other applications and services are installed easily and quickly, with very simple steps.
After my research, I'll take some time to decide whether to settle He went or the black The HUAWEI P50 Pro I'm sure I'll give myself a good pre-holiday gift.
for more information About products You can visit her website Huaweias well FacebookThe Instagram And the Huawei community.
follow her on Google News and be the first to know all the news
Find out the latest news from Greece and the world at
"Avid problem solver. Extreme social media junkie. Beer buff. Coffee guru. Internet geek. Travel ninja."