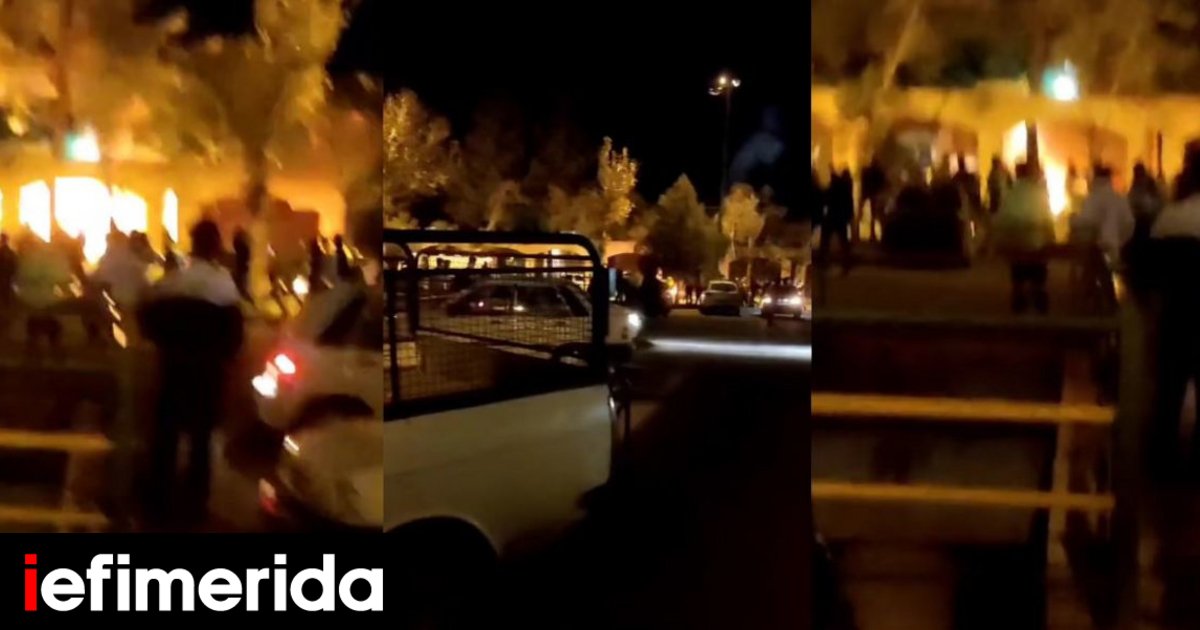 Fire in the home of the founder of the Islamic Republic of Egypt IranAyatollah Ruhollah Khomeini, the situation of the protesters, as anti-regime protests continue, despite violent repression by the authorities.
Videos posted online show protesters throwing Molotov cocktails at Khomeini's former residence, which has been turned into a museum in honor of the architect of the revolution that overthrew the US-backed shah and established the Islamic Republic in 1979.
Demonstrators in the city of Khomeini, the birthplace of Khomeini and a favorite destination for supporters of the mullahs, where the museum is also located, chanted slogans calling for the overthrow of the regime, while the building caught fire.
The protests erupted on September 16 with the death of the 22-year-old Mahsa Amini After Morales was arrested by police for violating the regime's strict women's dress code, it is now in its third month in Iran, as hundreds of people took to the streets this week to commemorate the somber anniversary of "Bloody November" 2019, when hundreds of people were killed in protests over fuel price hikes. .
Shocking video: Panic in Tehran subway – Shots and sticks fired by Iranian police against women
Iran: Second death sentence for participating in anti-regime protests
More than 300 people have been killed and thousands arrested due to the crackdown during the protests, according to human rights groups. impose order five Death sentences This week, he threatened "riots" and called on protesters to take harsh measures.
The riots were sparked by anger at the brutal implementation of the hijab law, but are developing into a broader movement against the theocratic regime that has ruled Iran with an iron fist for 43 years. Gunmen on motorbikes killed nine people in two mysterious attacks on Wednesday, state media reported, as protests escalated.
The commander of the Revolutionary Guards, Gen. Hossein Salami, claimed that Iran was facing a "conspiracy". "The United States, England, Germany, France, Israel, Saudi Arabia and their allies are preparing to fight God, the Prophet and his martyrs," Fars news agency quoted him as saying.
Iran's crackdown has killed at least 342 people, including 43 children and 26 women, since the protests began, Amnesty International said on Wednesday, and Tehran is seeking to impose final sentences on 21 people in "show trials designed to intimidate" demonstrators. .
follow her on Google News and be the first to know all the news
Find out the latest news from Greece and the world at
"Hipster-friendly coffee fanatic. Subtly charming bacon advocate. Friend of animals everywhere."