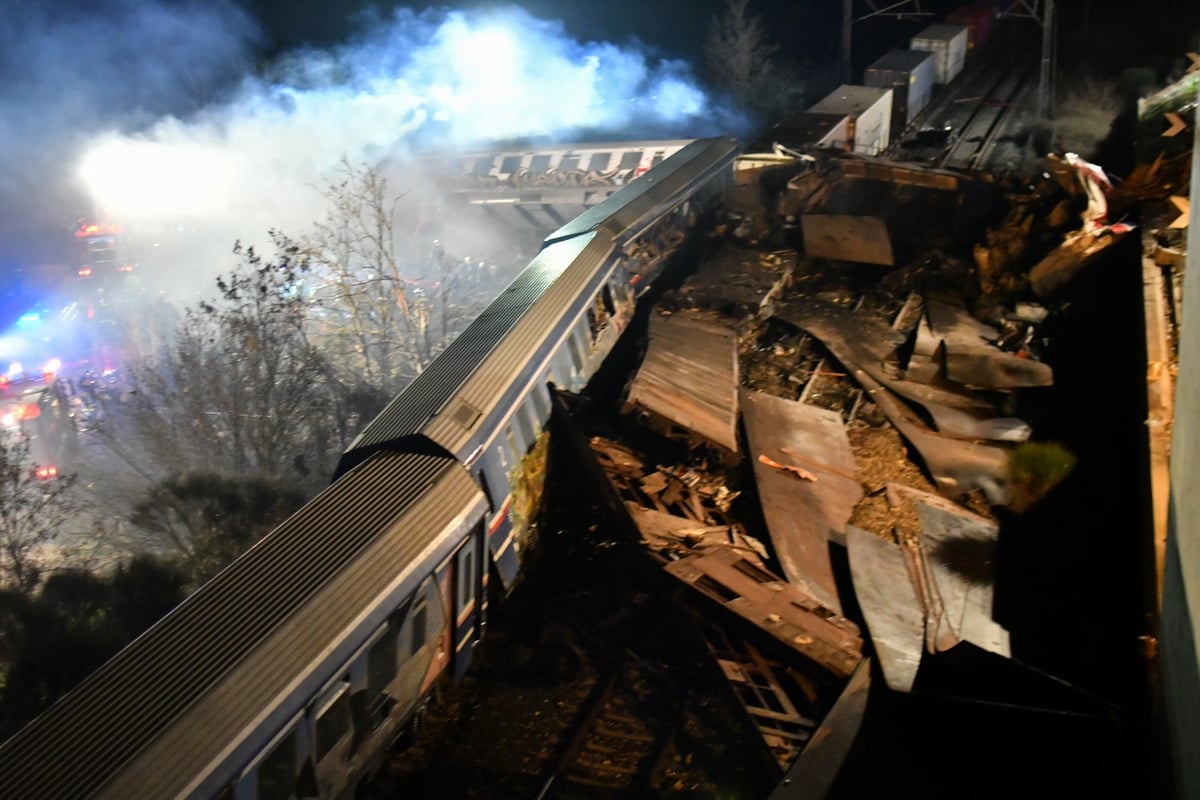 Larissa's 59-year-old station master was remanded in custody after he apologized today. The Station Master's apology for the accident at Tempi lasted for about 7.5 hours.
In his statements, the station master's lawyer, Stephanos Pontsartsidis, spoke of the expected result, while stressing that "unfortunately, everything is just starting." He then reported that "the station master told everything truthfully, without fear of any liability." He said whether the second station master should have been on shift and if he was not, the investigation would reveal. The 59-year-old lawyer insisted that "for 20 minutes, the station master alone is responsible for railway safety in the whole of central Greece".
He said that the station master was not "drinking" and "partying" at the critical moment and this flurry of communication should stop.
Also, when the lawyer asked about the conversation between train drivers and other railway stations, he said, "We are also eagerly waiting to get the recorded conversation as our voice was not recognised. He never gave up his post."
As the 59-year-old faces serious charges, both the investigator and the prosecutor have been asked to answer several questions. The accused is said to be in a very bad psychological condition.
Although he was taken to court early in the morning, the proceedings were halted before they could begin as some new evidence emerged. Around 2 o'clock he was called to the interrogator's office to "release" his confession.
Fire department operations are almost complete
Meanwhile, the fire brigade has almost completed its work at the spot where the two trains collided. All wagons, debris and finds have been removed from the site. What remains is a final test for potential biomaterials in the soil. The process will conclude in the next few hours, which will also mark the end of the investigation.
Relatives of the victims are experiencing distressing moments when they are called to collect the bodies of their loved ones and their personal belongings.
. "Professional creator. Subtly charming web advocate. Unapologetic problem solver. Devoted student."