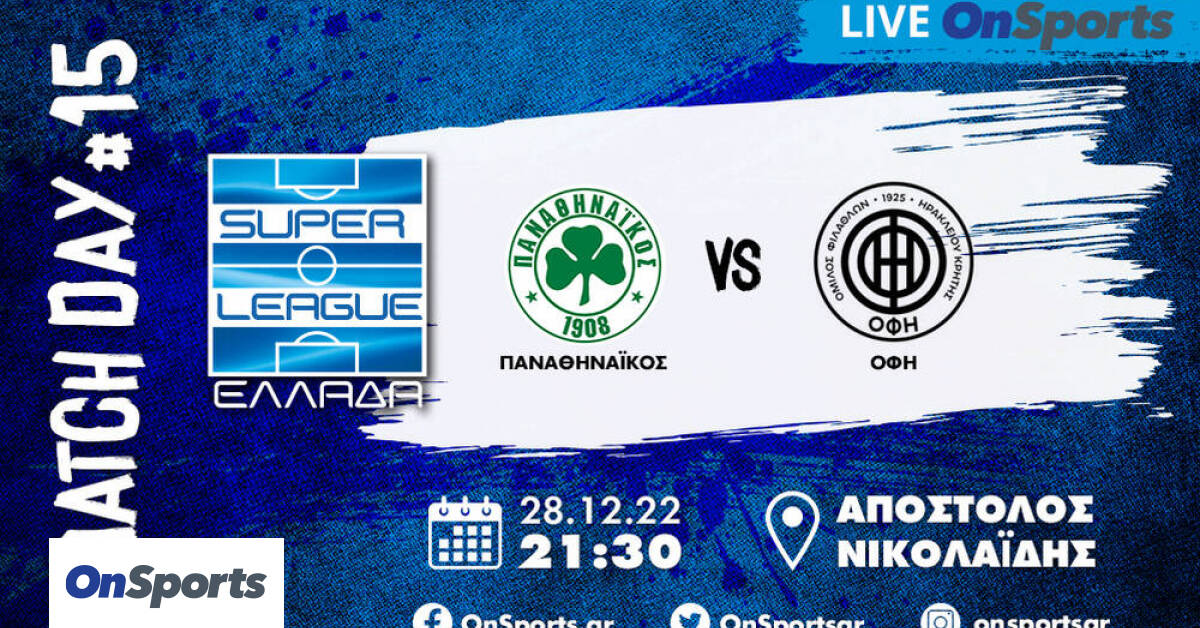 An important game on the avenue.
Major Panathinaikos welcomes OFI at 9:30pm, and of course after the struggle with Ionian, the goal is to get back to winning ways and keep the gap between the two chasers. OFI lagged far behind and after the defeat against Atromitos, the point in every match is useful not to engage in adventures.
Ivan Jovanović took the following players into the squad: Brignoli, Ludingen, Zinopoulos, Vajanidis, Huankar, Robben, Schenkefeld, Ioannidis, Sporar, Bernard, Sanchez, Ceren, Tsukai, Corbelis, Magnusson, Cotserras, Sarolette, Palacios, Puchoic Xavier and Teresio. Out are Aitor, Truige, Ganea, and Campetsis.
OFI has alongside Kamau, Tzou, Vouro, Sifaki, Torarinson, Bouzouki, Staiko, Theodosoulaki, and Sotiriou.
The OFI delegation includes: Stevens, Mandas, Larson, Pasalidis, Marinakis, Diamantis, Giannoulis, Yohou, Balogiannis, Diouce, Neira, Toral, Perea, Meyado, Apostolakis, Guerrero, Diko, Durmisai, Tsilianidis and Bifumas.
Watch the match minute by minute on He lives his conversation Non-athletes.love.
"Certified social media geek. Lifelong coffee aficionado. Passionate food buff."