Initially, the new macOS is available for the following Apple computers as we highlight the most important features it offers.
• MacBook models from 2017 or later
• MacBook Air models from 2018 or later
• MacBook Pro models from 2017 or later
• Mac mini models from 2018 or later
• iMac models from 2017 or later
• iMac Pro (all models)
• Mac Pro models from 2019 or later
• Mac Studio (all models)
theater manager
Continuity continues to evolve with the introduction of Stage Manager – a new way to manage a cluttered desktop that's a bit like Spaces in that it lets you organize and hide workspaces, albeit on the side of the screen rather than overhead. The feature wants to be a new way to multitask, with Apple bringing Stage Manager to the iPad as well.
remind
In macOS Ventura, Apple added several new features to make Reminders more useful. You'll be able to see reminders grouped by time and date, pin a list, and save lists to use as templates.
system configuration
System Settings is the new name for System Preferences, one that iOS users will likely feel familiar with since the full look and feel of the Settings system is common.
background noise
In macOS Ventura, you'll be able to play soothing white noise on your Mac, such as the sound of rain, the ocean, or a stream.
Continuity Camera
Another feature related to Continuity allows you to use your iPhone as a camera in addition to handing a FaceTime call from your iPhone or iPad to your Mac. The Continuity Camera seems like a great way to take advantage of the iPhone's superior camera and replace the Mac's not known for its quality, at least until the latest models. A really cool feature is the desk view, which shows two views of the person you're calling – your face and your desk. Using the iPhone's camera means that Mac users can take advantage of features like Portrait Mode and Center Stage, as well as the new Studio Light mode.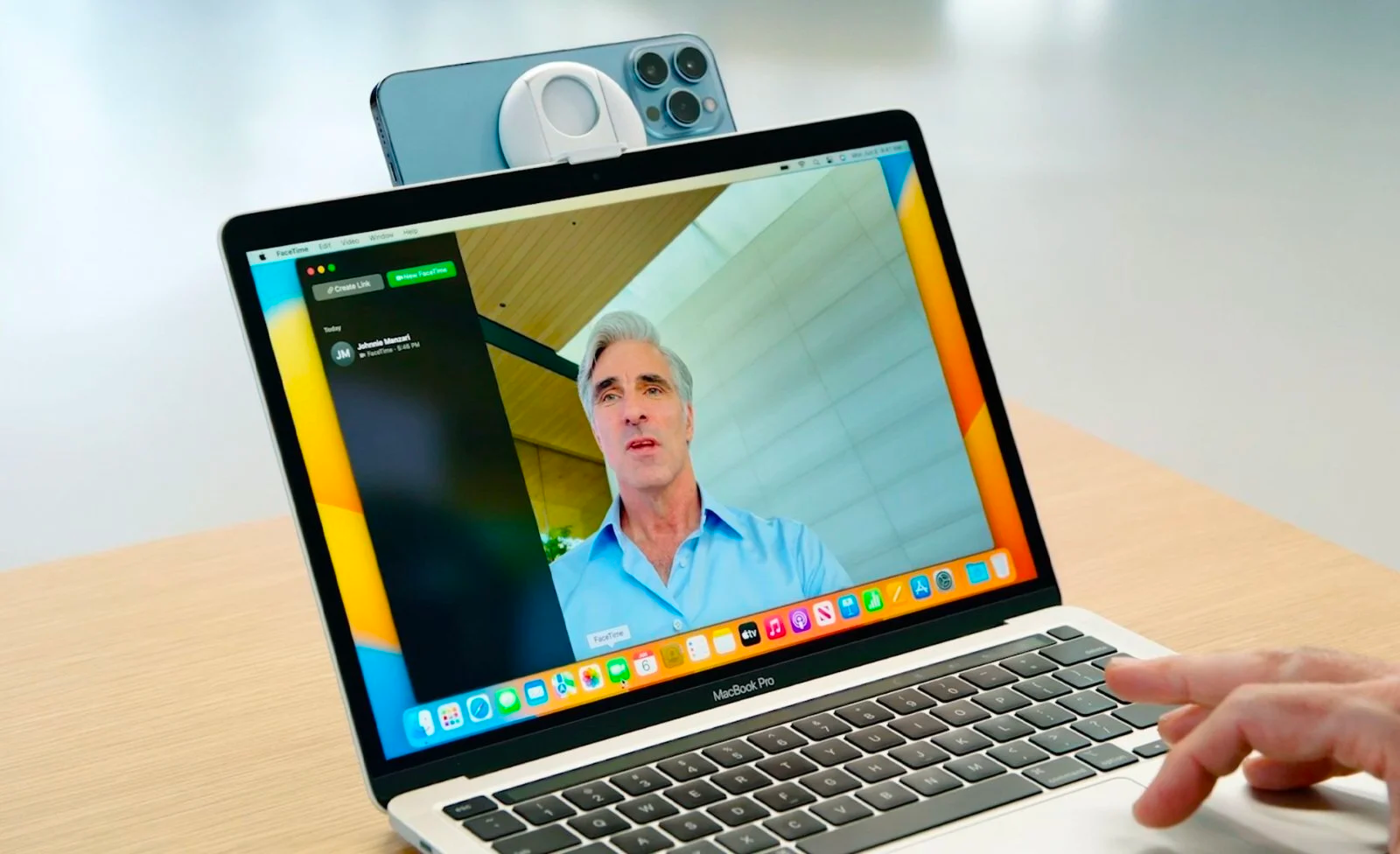 Spotlight
The way you search on your Mac with Spotlight is undergoing an overhaul. Quick Look lets you preview files while you'll be able to search images by location, objects, people, and more. Live text improvements mean you'll be able to search for text within images and videos. Users will even be able to create a new document, start a timer, or other similar settings, from within Spotlight.
the games
Apple expects the new version of macOS to cause an "explosion" in the gaming space. The company specifically says that every new Mac will be able to play AAA games "with ease". Improvements in Metal 3, MetalFX Upscaling, and Fast Resource Loading API are expected to benefit game developers.
AirPods
In macOS Monterey and earlier, users weren't able to control many AirPods settings, but that changes on Ventura. With the release of the new version, users will finally be able to access a full set of AirPods settings, just like iOS.
Messages
As in iOS, on Mac users will be able to edit or restore messages they have sent if they have deleted them by mistake.
Mail
Mail will include improved search, but perhaps the most anticipated feature is the ability to cancel an email delivery after clicking send (we imagine there is a time limit here) as well as the ability to schedule an email to be sent. Both are third-party features, but it's good to see them coming to Apple's email program.






8










1




"Total alcohol fanatic. Coffee junkie. Amateur twitter evangelist. Wannabe zombie enthusiast."