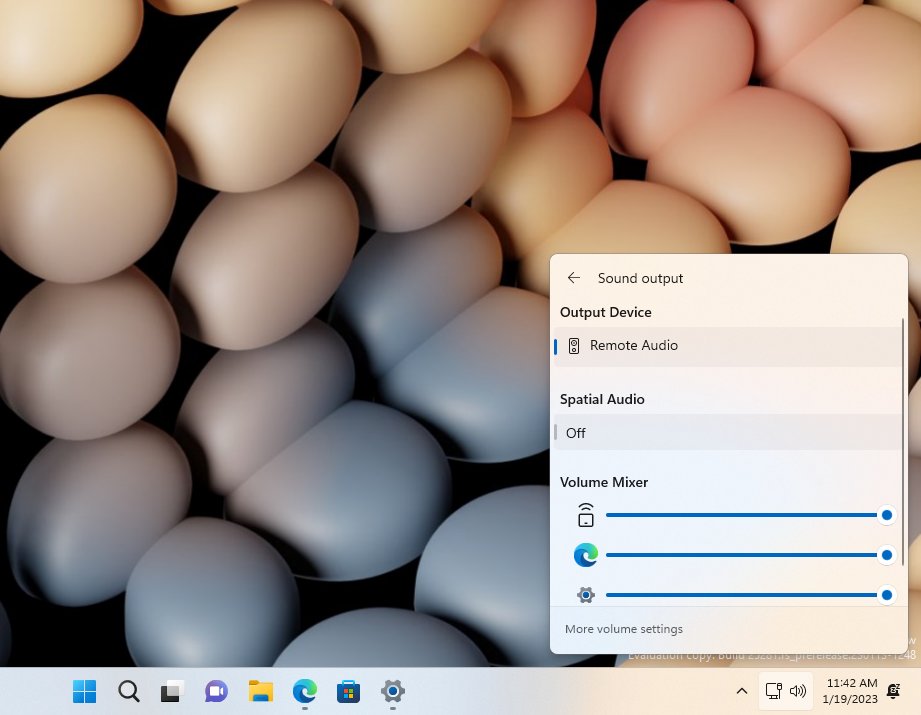 In the latest Windows 11 test build, a new volume mixer that looks a lot like the EarTrumpet can be enabled. A new Windows 11 feature provides quick access from the taskbar to switch audio outputs and control the volume of individual apps.
This is exactly what EarTrumpet was created nearly five years ago. The nifty tool has been improving sound in Windows for years, with many calling it "the Windows volume control app Microsoft should have made."
Former Microsoft engineer Dave Amenta and Microsoft MVP Rafael Rivera created the EarTrumpet, with Rivera noting similarities between the new Windows 11 feature on Twitter this week. "Wow, Microsoft is bringing the EarTrumpet closer to functionality," Rivera said.
In addition to "inspiring" an app that has a term of its own (Sherlocking), it's heartening to see Microsoft investing more in Windows audio features. The EarTrumpet set the standard, and it took Microsoft five years to realize it was a worthwhile investment. The operating system has always needed improvements, and Windows users really shouldn't resort to third-party tools that put yet another volume icon in the system tray. Microsoft's implementation isn't as quick and easy as the EarTrumpet, but there's still plenty of time for the company to perfect it before the official launch.
Microsoft has not officially updated new audio features in Windows 11 test builds. The feature is hidden under the Beta setup, which is how Microsoft tests Windows 11 features that may never be available. Many beta features are spotted early, usually weeks before Microsoft officially announces them, and provides access to beta testers for feedback.
"Avid problem solver. Extreme social media junkie. Beer buff. Coffee guru. Internet geek. Travel ninja."