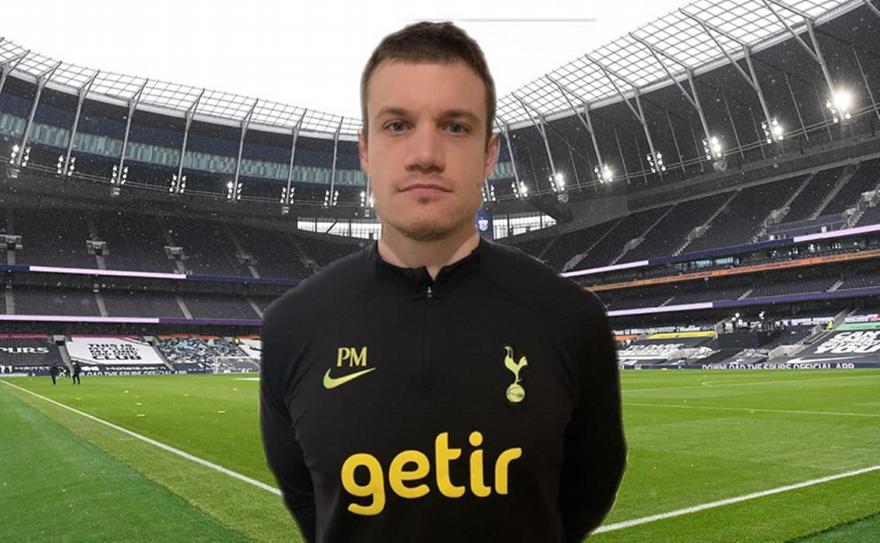 Greek in Tottenham! No, we are not talking about a footballer but a man who held a key position at 'Tottenham', according to him. Antonio Conte. Because the Italian coach throughout his career wanted footballers to be fit and take care of their lives. Which means the two "key" people on his team are the coach and the nutritionist.
On the site of the gymnast he has Constantino Coratti, Stefano Bruno who was with him and in Inter. Just Antonio Pintos Missing (after returning to Real Madrid) since his successful transfer from the Nerazzurri. In the role of his dietitian Tiberius Angora Who … accompanies him permanently in his career and now this important post has been added to Panos Markakis.
the Panos Markakis He is not widely known, but his work shows his value. At the age of 31 (born in 1992), he saw a huge opportunity ahead of him. … the germ of medicine was attached to him by his father who practiced orthopedics for many years and is now retired. studied there England A nutritionist and nutritionist, and after obtaining his degree and … solid foundations for practicing his profession, he took the necessary measures.
The beginning of his career was impressive and opened many doors for him. One of them was football, which he watched with closed eyes, and he succeeded. So, in the beginning, he had a clinical diet in his hospitals London. This impetus was given to him by hearing his name and entering … a Greek diocese. cause of the Nottingham Forest, who was added to his staff and remained there for four years. Celebrate with him Steve Cooper her return Nottingham in Premier Leaguehaving put in his little rock to make it happen.
now ya Panos Markakis He will walk alongside the greats Antonio Conte He will play a pivotal role. The Italian coach has been in the headlines for months now due to his…his roster decisions once again. He banned ketchup and mayonnaise from the menu, removed all heavy food and sandwiches, and made sure the players ate together. In addition, players are allowed to add salt and pepper to their dishes, but traditionally oily foods are almost completely banned from the menu.
If we go back in time, we also remember the Ten Commandments that he issued number in Inter which was as much about the food as it was about their lives on and off the field. Where he weighed them every week, among other things, he had a special diet plan for each footballer, but he also made them relax at home and cut down on… sex!
the Panos Markakis It has been busy for several days now. It has a prime location spursWhich plays a pivotal role in the image of the football players and the team. What is certain is that the 31-year-old Greek nutritionist has a mountain to climb and learn alongside one of the world's leading trainers. It is up to him to succeed because he is followed by excellent recommendations…
On Demand: All reports on the official bwinSPORT FM YouTube channel
"Certified social media geek. Lifelong coffee aficionado. Passionate food buff."