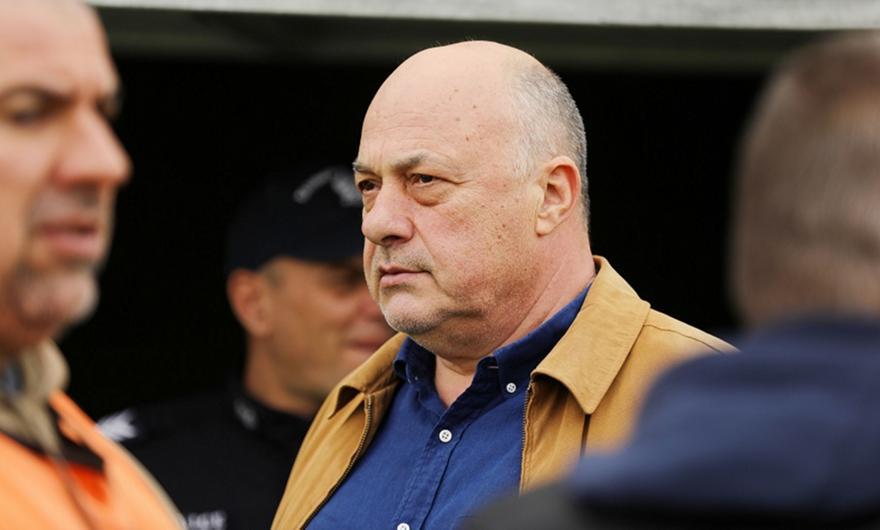 It speaks of institutionalization and massive manipulation Achilles Pius Regarding the cup final scandals. In the letter he sent to the European Patent Office, he stated that he had decided to reverse its initial decision not to dispose of Panthessaliko For the cup final in the concerns expressed to him in his contacts with the two strongmen AEK and PAOK, Dimitris Melisanidis And Evan Savvidis respectively.
In fact, the strong man of PAE Volos and the mayor of the city assure that until the conditions exist to hold the Cup Final smoothly and with the people, it will be good. to set up double matches in the final as well.
The message in detail:
As a worker who loved football and served it for many years, I express my deep sorrow for the tragic handling of officials regarding the management of a major sporting event such as the Cup Final, which instead of celebrating and the opportunity to promote and popularize the globally beloved sport has become another reason for its notoriety, but also in tarnishing the reputation of institutions.
With amateurish juggling, in the most indulgent of expressions, which the sports-loving public watches in amazement, he led us to the tragic impasse of not being able to hold the final on a stadium in Greek territory!
Given this and after private discussions with the owners of the two teams in the final, A.J. Melisanidis and Savidis, whose serious concerns I understand, have decided to withdraw my decision not to award the Greek Cup Final to the Panthesaliko Stadium.
It remains my wish and wish that at some point in this country the obvious is noticed and that the fans of the finalists coexist in the stands supporting their teams and enjoying football and in that direction we all have an obligation to contribute. Until then, the solution is to make double matches.
On Demand: All reports on the official bwinSPORT FM YouTube channel
"Certified social media geek. Lifelong coffee aficionado. Passionate food buff."