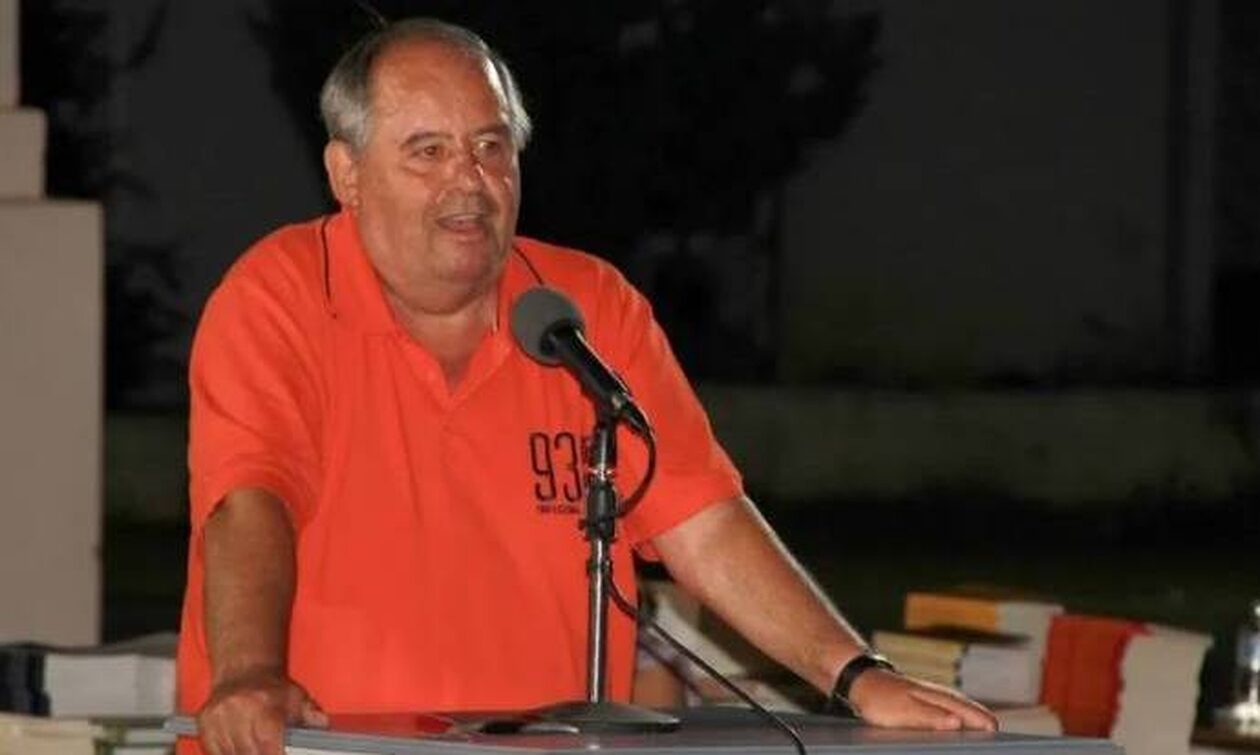 His relatives searched for him for three days and could not find him anywhere, so they broke the door of the house and went inside.
Christos Trigalinos, a university professor, died Monday night alone in his office chair of a heart attack.
Christos Trikalinos, who had health problems, was born in Volos in 1946 and lived in Almyros, Magnesia.
He studied physics at Lomonosov State University in Moscow, where he prepared his doctoral thesis. From 1981 to 2013 he taught at the University of Athens.
in the Department of Physics during 1981-2006 and in the Department of Methodology and Science during 2006-2013. He went through all academic ranks from curator to professor. He has published many scientific articles in international and Greek journals. He authored the book "Molecular Physics – Thermodynamics" and the books "Exercises in Physics – Mechanics" and "Exercises in Physics – Electromagnetism" with Pavlos Ionno.
He participated in writing the educational package for General Education Physics 1st and 2nd High School. He retired in 2013. Emeritus Professor of EKPA since 2014 and former President of POSDEP HEI (Panhellenic Teaching & Research Staff Associations).
Farewell to Comrade Christos Trigalinos
"It is with deep sadness and heartbreak that we say goodbye to our partner, Christos Trigalinos, Coordinator of the SYRIZA-PS Almyrou Organization. Christos Trigalinos was an internationally renowned Professor of Physics, Emeritus Professor of the University of Athens, and President of the Panhellenic Federation of Research and Teaching Staff (POSDEP) AEI. Since 1998 Until 2004. Beyond his important academic and trade union activities, beyond his struggles to support the public university and the needs of students, Christos Trigalinos deeply believed in the ideas he worked for. From a young age he experienced persecution and loss during the difficult years of the civil war and the post-war period. He lived in exile in Trikeri, where he Growing up, his aunts experienced the stigma experienced during his childhood and adolescence by families of the defeated in post-conflict Greece, and especially in rural areas. He captures all of the above with tenderness in a wonderful book that leaves us with snapshots from his life. He has authored 4 university textbooks, a popular physics textbook and participated in writing high school physics textbooks. While he translated 2 literary books from Russian, he published many articles of general interest in the country's dailies and magazines. His parents were leading members of the KKE. They enjoyed following the right-wing government, as a result of which he met them for the first time in his life in his old age. As a student he was active in Lambrakis Youth, continued his studies in the Soviet Union where he obtained important distinctions, and returned to Greece in the early 1980s. From 1981 to 2013 he taught at the University of Athens. in the Department of Physics during 1981-2006 and in the Department of Methodology and Science during 2006-2013. His international scientific acclaim was unique for a Greek scientist, while he passionately fought for another community. Always organized in the Leftist way. From KKE to Synaspsis and then to SYRIZA. In the last years of his life, he lived in Almyros, his birthplace, and participated in all important events of the political and cultural life of Magnesia. He will live forever in our hearts and his memory will be an endless inspiration to us. Our condolences to his relatives and comrades of the Almiros organization.
Press Office of SYRIZA-BS of Magnesia Youth SYRIZA of Magnesia".
Report: Froso Paolo
. "Professional creator. Subtly charming web advocate. Unapologetic problem solver. Devoted student."