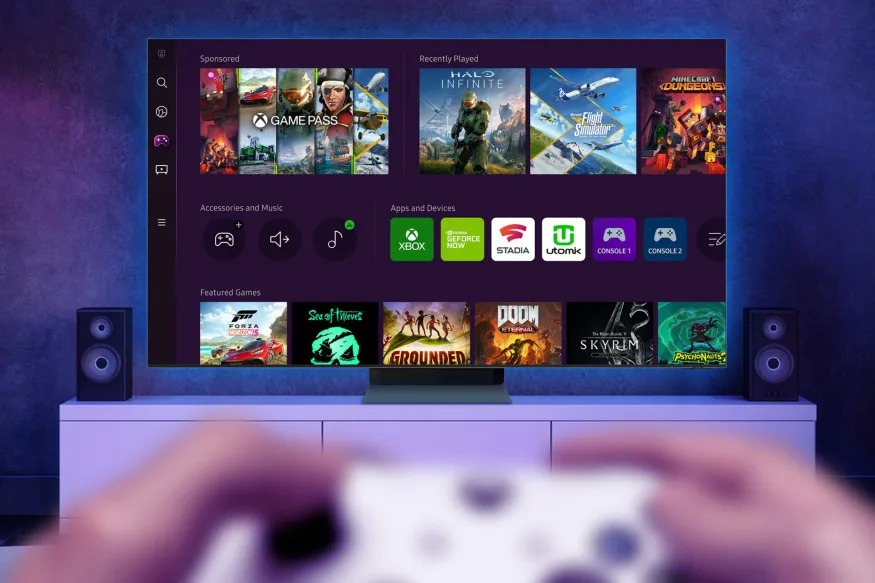 The consumer electronics giant will make popular gaming cloud apps like Xbox Gaming Cloud and GeForce Now available on compatible 2021 TVs early next week. This includes all models released in 2021, from the entry-level AU7000 series to leading 8K like the QN900. By the end of the year, all owners of the following models will have access to streaming services, Samsung says. But on most of these models, users will have access to individual applications for Xbox Cloud Gaming, GeForce Now, etc., not the full Gaming Hub, which will only apply to the Q70A, AU8000, and QN90A (98-inch) models. and Q60A (32 in).
The models are as follows:
AU7000

AU8000

AU9000

Q 50

Q 60

Q 70

Q 95

QN700

QN800

QN850

QN900

LS03A

WS1A
Games will still be able to be streamed in 4K. Samsung says this will only happen through Nvidia's GeForce Now service, which supports 4K streaming on 2022 models and "select" 2021 TVs. For this to happen, you'll need a GeForce Now RTX 3080 subscription to get access to higher resolutions. , but it might be worth it if you plan to use your TV as a replacement for a high-end gaming PC.
Samsung is still hoping that some gaming deals will encourage you to buy one of its latest models. Year-end promotion in the US offering both a free Xbox console and three months of Xbox Game Pass Ultimate when you purchase the QN85B, QN90B, QN95B, QN800B, QN850B, QN900B or S95B models. The free quarter is only available on Xbox Game Pass if you purchase a Q60B or Q80B TV.
The suite of cloud gaming services supported by Samsung through the Gaming Hub is expanding at a slow but steady pace. Antstream Arcade's collection of around 1,500 classic games will be available for streaming in 2023, as will more than 500 family-friendly games from Blacknut. It probably won't be as attractive as the big services like Xbox Cloud Gaming, GeForce Now, and Amazon's Luna. As expected, the services available do not include Google Stadia, which it announced finish her job, This January.
"Total alcohol fanatic. Coffee junkie. Amateur twitter evangelist. Wannabe zombie enthusiast."