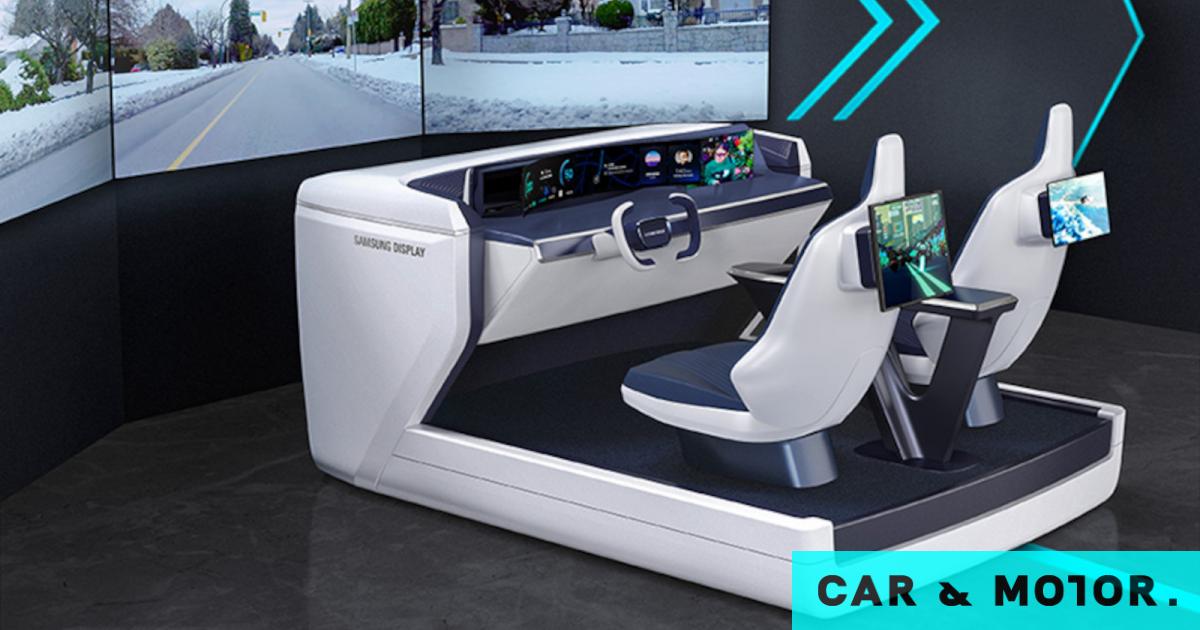 Samsung revealed for the first time in its history at the Technology Show in Las Vegas, USA. Its own digital environment for future cars.
New Digital Cockpit is the name of the new type of dashboard that Samsung introduced in Las Vegas following in Sony's footsteps, but to a lesser degree since it was limited only to the cockpit of a virtual car.
With its own cutting-edge technologies in televisions, monitors and touchscreens that it is developing, the Korean company wants to have its own stake in self-driving cars in the future, a category that is expected to grow at a particularly fast pace.
The new digital cockpit introduced by the Korean subsidiary, Samsung Display, is essentially a single panel of two curved screens. The largest of these monitors measures 34 inches in diameter while the smallest in front of the passenger measures 15.6 inches.
Larger Two OLED screens can be used to entertain the driver and passengers when the car is driving automatically With a convex dashboard display, according to the Koreans, an excellent view from all angles.
When driving the vehicle manually, this screen takes the role of an information panel that presents the driver with a variety of data related to the vehicle's status and driving.
"the OLED technology is at the heart of developments in luxury car interior design The black finish adds to the design… With our curved products, we can offer a wide variety of applications in the automotive industry," said a company executive.
Samsung's proposal is currently a theoretical concept and it remains to be seen if the Koreans will continue to develop it and who will be the first automaker to adopt it.
Read also:
"Total alcohol fanatic. Coffee junkie. Amateur twitter evangelist. Wannabe zombie enthusiast."