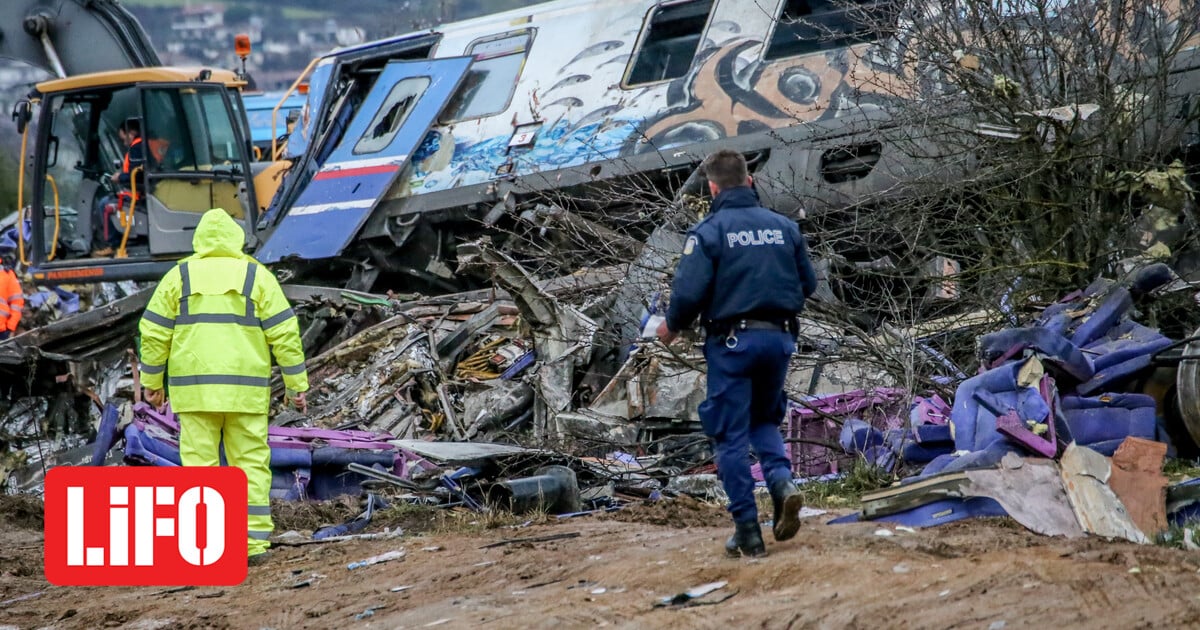 The two trains collided for 16 minutes before the fatal crash in Tempe, according to a public television report.
He reported that on the evening of February 28, the commercial train that collided with the passenger train in the Tempi accident was on its way down to Athens.
In particular, at 23:05, the station master of Ne Pori is said to have announced that a commercial train was leaving the station for Athens. A passenger train left Larissa a minute earlier. That is, according to the ERT report, the trains were on the collision course for 16 minutes.
As per protocol, communication between station masters is recorded in telegram book, traffic control board and conversation recorder.
"There is a telephone, and the station master of Neos Poros picks it up and says to the station master of Larissa, I ran 80501 on the descent from Neos Poros to Athens. The station master of Larissa is obliged to register the telegraph number. And sends another train, 62, on the way up. The train is on the descent. The Larisa station master did not realize the departure," Thomas Hamamis, President of OSE Trains and Vice President of PEP TRAINOSE, told ERT.
According to ERT, the information about the commercial train from the station master of the new resources was heard by everyone who opened the radio telephone.
"As soon as train 62 left Larissa station, the station master picked up the phone and was forced to pick up Neos Poros and say that the train had left the uphill track for Neos Poros. I don't know what happened between the two station masters," said Mr. Hamamis added.
On the order of the prosecutor, a police raid was conducted at dawn at the railway station of Larissa, where documents and recorded conversations necessary to investigate the causes of the accident were confiscated.
Accident at Tempe: "5′ Station Master Can See Train on Opposite Track"
At dawn, police raided the Larissa railway station, where documents and recorded conversations were confiscated.
Police also seized the recorder from the security camera. One is above the station master's office and recorded all movements on the day of the accident at Tempi, ERT said.
A public television report added that when the passenger train entered the wrong track and started heading towards the commercial train, the station master could see the train on the opposite direction, uphill, on the station console for five minutes. At that time the console did not give direction to the conductor as to where the train was going.
. "Professional creator. Subtly charming web advocate. Unapologetic problem solver. Devoted student."