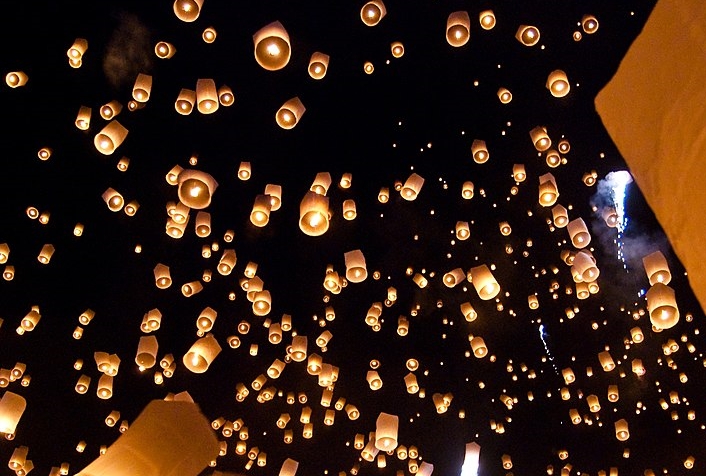 A week after the tragic train accident that claimed the lives of 57 people, sadness and pain are everywhere in the city of Larissa.
As reported by ERT journalist Mina Mavroyianni, doctors, nurses and rescue workers who threw themselves from the first moment into the battle for the treatment and care of the wounded in the public and university hospitals of Larissa left at 11.20 pm. In a subtle and symbolic act, they gathered at the outpatient clinics of Larissa University Hospital, observed a minute of tearful silence, then left the lanterns in the sky of the Thessalian capital and said their goodbyes. Expressed their solidarity and support to the innocent victims, injured and the families of the deceased in the fatal train accident.
As they said, no one is going to forget what happened a week ago in the two hospitals, especially the very difficult moments that everyone experienced in caring for the injured and informing the relatives of the victims.
ERT: Reporting by Mina Mavroyani
. "Professional creator. Subtly charming web advocate. Unapologetic problem solver. Devoted student."