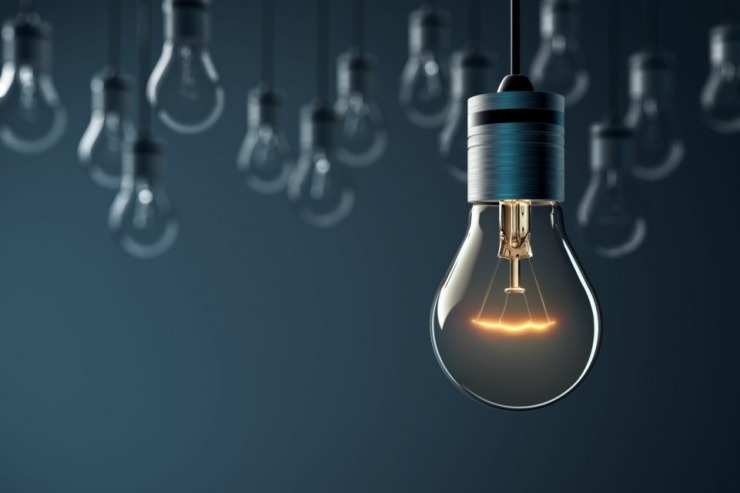 while the energy providers It announced an increase of up to 29% in electricity tariffs in January, "forcing" the government to do so Weak support In order to mitigate costs to homes and businesses, the energy problem remains … an acute and unresolved problem. This happens because the file Wholesale electricity prices in Greece are on the risewell above current standards for the rest of Europe.
Our country is the most expensive in Europe Regarding the wholesale price of electricity, at least at the current stage, a fact that obviously has a very negative impact on the future situation that will be formed in the retail market and will be transferred to the energy tariff. It is considered certain that if the price of electricity remains the same, that is, at the highest European level, tWhen a new, stronger energy boost is needed.
Yesterday, the average wholesale price was 251.32 euros per MWh, which is more "hotter" than other European countries, such as Italy which is usually very expensive, where the price was 142.06 euros. The difference in the price of electricity in Greece compared to the rest of Europe was significant, ranging between 100 and 150 euros.
Same picture in the Market Clearing Price (MRP) for the market today, December 25, with the average price in Greece being €193.39 with spreads with the rest of the countries remaining high. The exceptions are Italy (166.14) and Ireland (150.64).
On Friday, the Energy Department announced support for "inflation" as a counterbalance to the increased tariffs energy companies filed for January. The value of the support for the following month is 840 million euros, which is double the value provided in December.
According to Energy Minister Kostas Skrekas, the largest share of the boosted subsidy comes from taxes on the excess profits of power generation and supply companies. He claimed, in fact, that 9 out of 10 households would receive a subsidy of €330 per megawatt-hour, and indicated that in this way 87% of the increases are absorbed.
Increasing tariffs for service providers
The new PPC charges for residential tariffs are set at 48.9 cents/kWh for consumptions of up to 500 kWh and 50.01 cents per kWh for consumptions over 500 kWh. The increase is around 29%. It is reported that the charges corresponding to the PPC for the month of December were 38 cents/kWh for consumptions up to 500 kWh and 39.2 cents/kWh for consumptions over 500 kWh.
Tariffs announced by private suppliers range from about 36 cents/kWh (this price includes a flat discount) to about 52 cents/kWh with most companies setting their tariffs at around 46 cents/kWh.
"Avid problem solver. Extreme social media junkie. Beer buff. Coffee guru. Internet geek. Travel ninja."