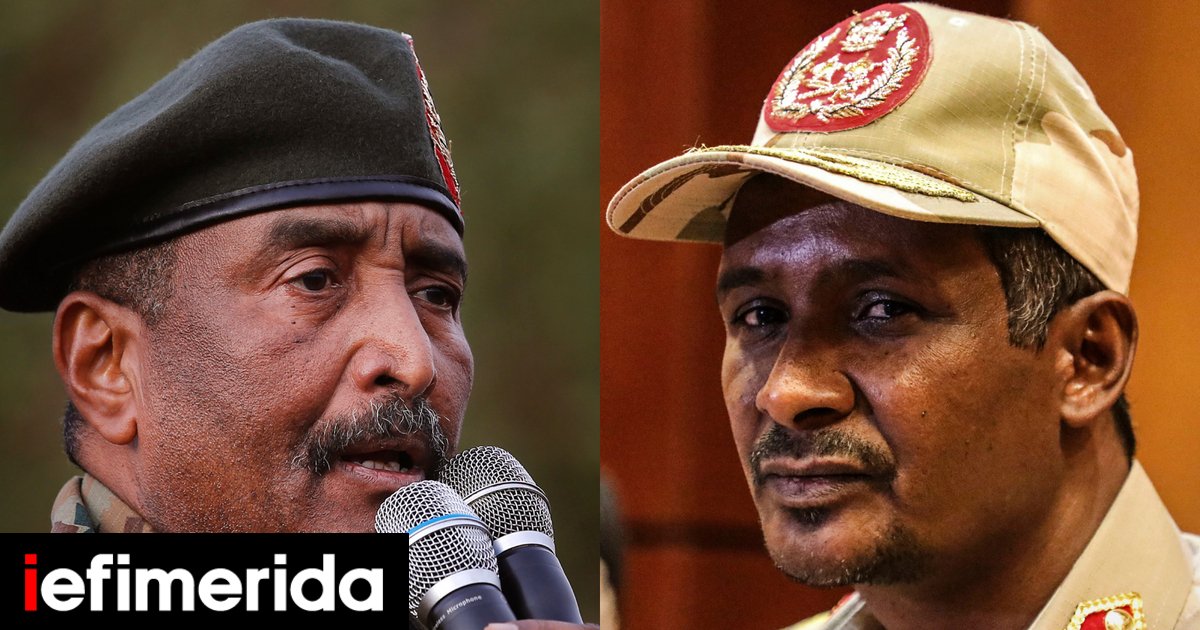 The Sudanese Armed Forces agreed to a ceasefire declaration, mediated by the US and Saudi governments, starting at midnight for a period of 72 hours, according to a statement posted on Facebook.
The paramilitary Rapid Support Force (RSF) also announced late last night that it had agreed to a 72-hour ceasefire to provide humanitarian aid to the population.
All previously announced ceasefire agreements were left empty handed after clashes broke out in the African country between the forces of the two generals who seized power in the October 2021 coup.
Ceasefire with Blinken "seal".
US Secretary of State Antony Blinken announced last night that the warring parties in Sudan have agreed to a three-day ceasefire in an effort to find a diplomatic solution to end the bloody clashes.
"Following intense negotiations over the past 48 hours, the Sudanese army and the RSF have agreed to abide by the nationwide ceasefire, which goes into effect at midnight and is expected to last for 72 hours," it said in a statement. Bayan .. Head of American diplomacy. "During this time, the United States expects the military and the RSF to fully honor this ceasefire," he adds.
The US Secretary of State notes that the US is making efforts, in cooperation with its allies, to set up a "committee" to negotiate a final end to hostilities in Sudan.
Earlier on Monday, Blinken held talks with Kenya's foreign minister, officials from countries in the region and the African Union.
The paramilitary Rapid Support Forces announced that they would honor the US-brokered three-day ceasefire agreement with the Sudanese army.
Operations are underway to repatriate foreigners who are in Sudan, where clashes have raged between government forces and paramilitary forces since April 15.
Find out the latest news from Greece and the world at
"Hipster-friendly coffee fanatic. Subtly charming bacon advocate. Friend of animals everywhere."