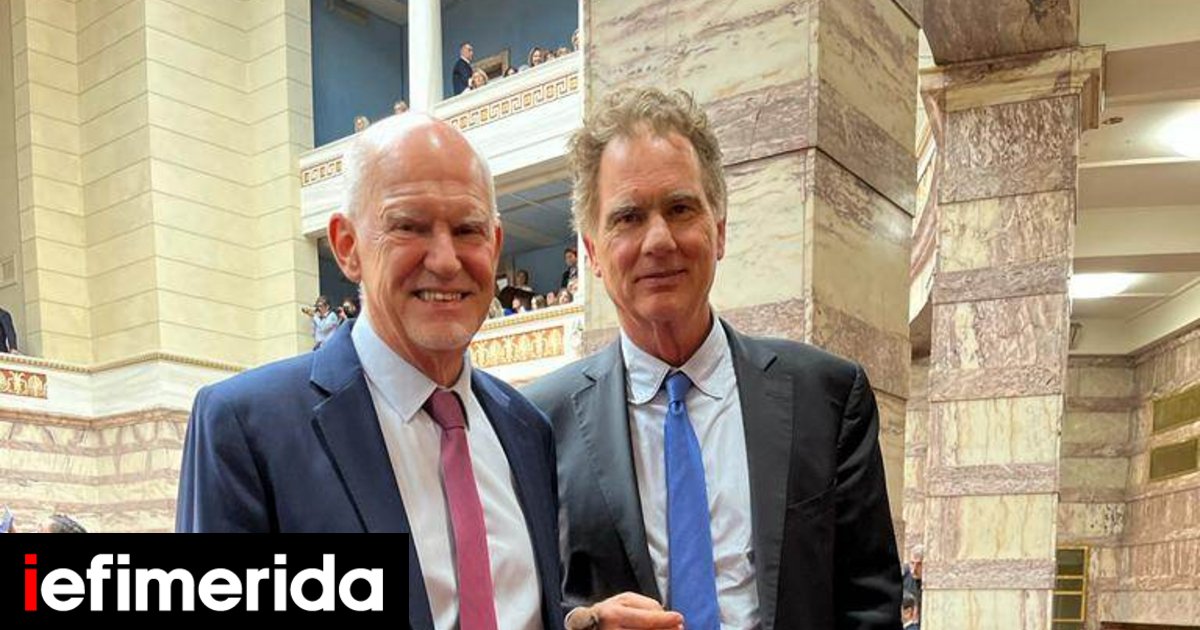 PASOK-KINAL's former Prime Minister and Member of Parliament Giorgos Papandreou and his brother and party MEP Nikos Papandreou were in Parliament yesterday for the swearing-in of MPs elected from the May 21 election.
Just before the inauguration, the two posed for the camera smiling and excited. It is worth recalling that recently Nicos Papandreou took the place of Nicos Androulakis in the European Parliament.
It should be noted that Achaia, elected by George Papandreou, was drawn "blue" for the first time since the ND's landslide victory in the May 21 elections.
Achaia, one of the bastions of the country's center-left, has been painted "blue" since Konstantinos Karamanlis won a second consecutive election in 1977.
It should be noted that the Kefalogiannis family now has four members in politics. The members of the European Parliament are Ioannis Kefalogiannis (Rethymnon), Olga Kefalogiannis (Athens), Manolis Kefalogiannis and the youngest member of the Parliament, Konstantinos Kefalogiannis (Heraklion).
See all the latest news from Greece and the world
. "Professional creator. Subtly charming web advocate. Unapologetic problem solver. Devoted student."