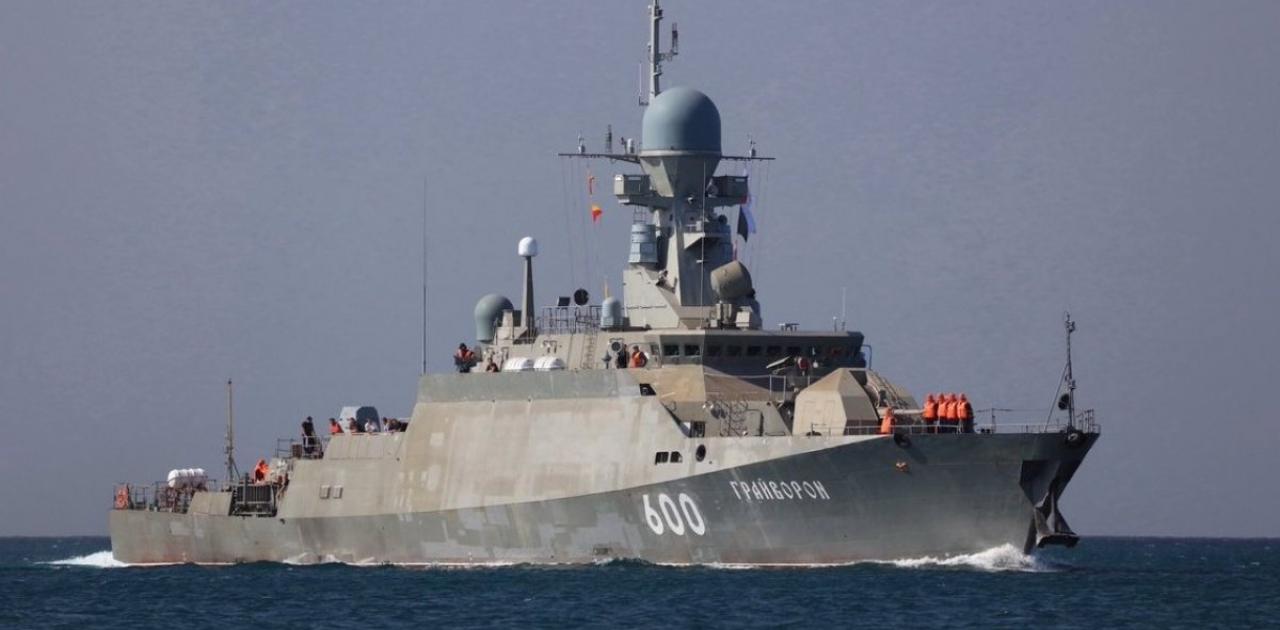 The Bundestag demanded the transfer of German long-range Taurus missiles to Ukraine
The geographical name of Graivoron in the Belgorod region has become relevant, because in this region, fighters of the Russian Volunteer Legion and the Russian Freedom Corps are fighting against the security forces of the Russian Federation with the aim of creating a security zone on the border with Ukraine.
«Russia faces an increasingly serious and multisectoral security threat in its border regions, with the loss of warplanes, IED attacks on railways, and now immediate operational action.British intelligence reports.
on social mediaThe Russian Freedom Corps reported that it had taken control of the village of Kozynka. The corps describes itself as a "Russian military unit recognized by the Armed Forces of Ukraine", coordinated by the Ukrainian military and supervised by its leadership.
Interestingly, Russia's Black Sea Fleet has a cruiser called "Grayvoron" that is used for strikes in Ukraine. «And there is every reason to hope that this enemy ship will also await its sinking by the Armed Forces of Ukraine", reports a foreign media.
Specifically, the Corvette "Grayvoron" of the Black Sea Fleet of the Russian Federation belongs to project 21631 Buyan-M. The corvette was accepted into the Russian fleet in February 2021. The main armament of this ship is eight launchers for Kaliber or Onyx anti-ship missiles.
The "Grayvoron" gunship has only the Hybka short-range air defense system based on Verba MANPADS, which can shoot down air targets at a range of up to 6 km and an altitude of up to 3.5 km.
Because of this, the Buyan-M project 21631 cruisers can only launch cruise missiles if there is an "anti-aircraft umbrella", designed by ground ADS or air cover.
That is why these ships, in order to carry out strikes in Ukraine, move no further than a few kilometers from the coast of the occupied Crimea.
The Grayvoron corvette has a length of only 74 meters, a draft of 2.6 meters, and a full displacement of only 949 tons. The Russians made this ship pressurized so that it could move along the Volga.
But at the same timethis approach has led to the fact that the ships of this project are extremely vulnerable from the air, "Therefore, there is great hope that the missile cruiser Moskva will soon follow the missile cruiser "Grivoron"Media reports.
An attempt to trap Russian fighters with "smart bombs"
The Armed Forces of Ukraine deploy air defense systems in the Kherson and Odessa regions to intercept Russian aircraft.
The Armed Forces of Ukraine have intensified their efforts to strengthen their air defense by deploying air defense systems in Kherson, Mykolaiv and Odessa regions. The main purpose of these actions is to repel Russian air strikes using "slide bombs", especially at night.
"Glide" ammunition makes it possible to deliver strikes at a distance of 50-60 km, which requires combat aircraft to climb to high altitudes.
This is the case, according to military experts, Which makes the Russian Air Force a potential target for medium and long-range Ukrainian air defense systems, including the S-300 air defense system with a range of 75-150 kilometers.
Transportation of German long-range missiles Taurus KEPD 350 in Ukraine
Member of the Bundestag from the opposition Christian Democratic Union, retired colonel Roderich Keswetter, They demanded the transfer of German long-range Taurus cruise missiles to Ukraine.
According to him, there are not so many such precision-guided missiles in Berlin: about 600 of these missiles were purchased for the Bundeswehr a decade ago, but only 150 of them are ready for use now and will be ready.It is more useful to use them in Ukraine than to keep them in Germany", He said.
According to the deputy, Taurus missiles have a range of 400-500 kilometers.It would be a very useful contribution from Germany in this regard». confirmed: Ukraine must transfer all types of weapons that NATO may use and "There should be no more red lines."
Taurus KEPD 350 is a Swedish-German air-to-surface missile with a range of more than 500 km. . It is designed for high-precision strikes and destruction of highly protected and long-range targets, including important points and long-range targets, without transport aircraft entering the enemy's air defense zone.
"Hipster-friendly coffee fanatic. Subtly charming bacon advocate. Friend of animals everywhere."