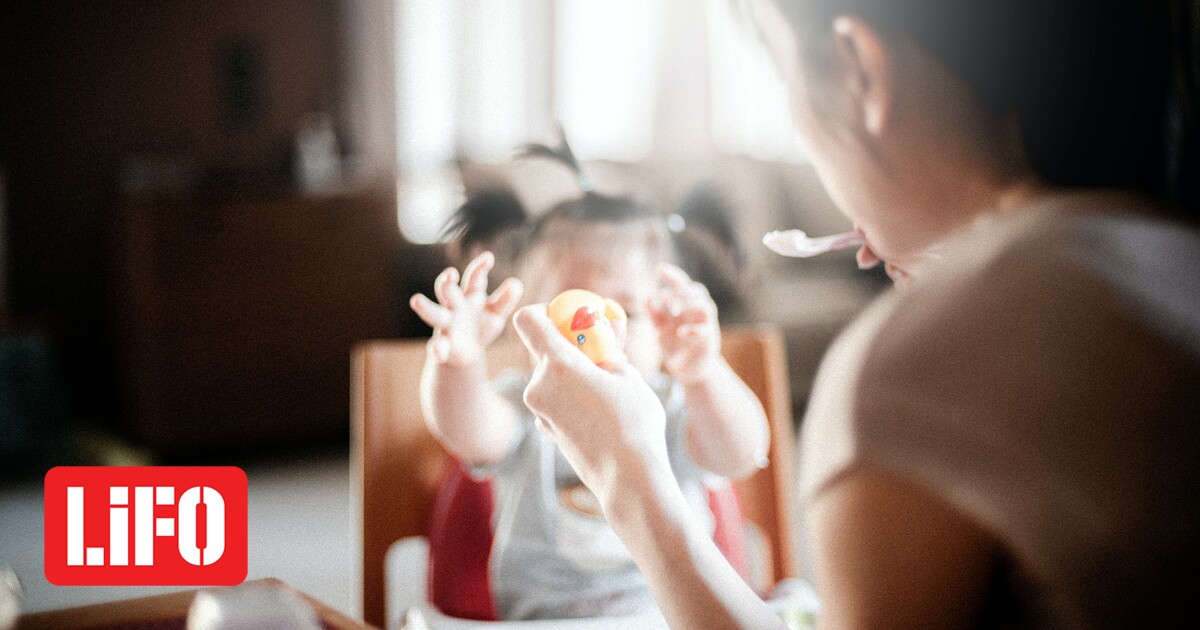 This is an unprecedented phenomenon in the past decades 4-5 respiratory viruses appear simultaneously in childrenPediatrician Spyros Mazanis, treasurer of the Panhellenic Federation of Independent Pediatricians notes. One in ten sick children must be hospitalized.
Although there has already been an increase since October, our daily life has been very difficult in the past month. As we move into winter, morbidity increases. The tide will worsen over the next two months, with a peak expected from mid-February, Mr. Masanis FM Agency and Tania H. Madouvalou's show, "104.9 MYSTIKA HYGIAS" and lists three characteristics of the hygiene season. Now passing:
"The simultaneous increase and presence of 4-5 viruses affecting the respiratory system of children and we have not seen anything like this in the last 30 years.
Lack of proper treatment and medication for the morbidity and
Admissions increased due to increased morbidity and lack of beds in public and private children's hospitals".
Regarding the issue of ICUs for children, which are in short supply in our country, especially in the region, especially in Central Greece, Mr. Masanis says. It's a chronic problem that doesn't suddenly appear nowThis was now more evident due to increased morbidity.
Unexplained long waits in outpatient hospitals
Regarding waiting time in outpatient clinics, the pediatrician points out They are still a long timeWith hundreds of children coming for the test, even the simplest thing, parents are scared.
"This is wrong, because children stay longer in outpatient clinics Even if they don't have a serious problem, they still run the risk of getting stuck eventually. As a result, hospitals are overburdened. That's why we recommend parents Consult a pediatrician first, so he can practice primary care and decide whether the child needs to go to the hospital. After all, 74% of children are being monitored by individual pediatricians."
To the question of which virus is more common in children at this time, flu, covid or RSV, The treasurer of the Panhellenic Federation of Independent Pediatricians answers that he is was separatedSometimes there may be more outbreaks of one virus than another.
RSV now affects older children and adults
"The flu was very prevalent until a week ago, and the coronavirus has started to take hold in the past few days, and we expect a second wave to increase in the coming weeks going into February. RSV, usually found in young children under the age of two, has changed its behavior and is now affecting older children and their parents. We see sickness".
According to Mr Mazanis, at this point in time NChildren under 16 are treatedBut mostly children are hospitalized Under a year, they are more susceptible to RSV, causing respiratory distress. The pediatrician says that it is very important during this period to strengthen the immune system of children, in addition to observing safety measures.
High cholesterol, high viral load
"This can be done in three ways:
Good nutrition (fruits, vegetables, good meat, not fried and sweets)
Good sleep, at least 8 hours a day and
Exercise.
The Vitamins Some parents give it to their children They are almost useless, because they do not strengthen the immune system. There's an illusion that parents are giving their child something, but that's not true."
One of the biggest enemies in the fight against viruses obesityMr. And that's because fat weakens the immune system, Mazanis says.
"There are even some viruses that are lipotropic, meaning, a child has a lot of fat, and these viruses go to the fat and multiply, so these children have a high viral load." Regarding masks, Mr. Mazanis says, "We recommend that children with certain vulnerabilities, or those who belong to vulnerable groups or live with children, wear masks on an optional basis."
. "Professional creator. Subtly charming web advocate. Unapologetic problem solver. Devoted student."