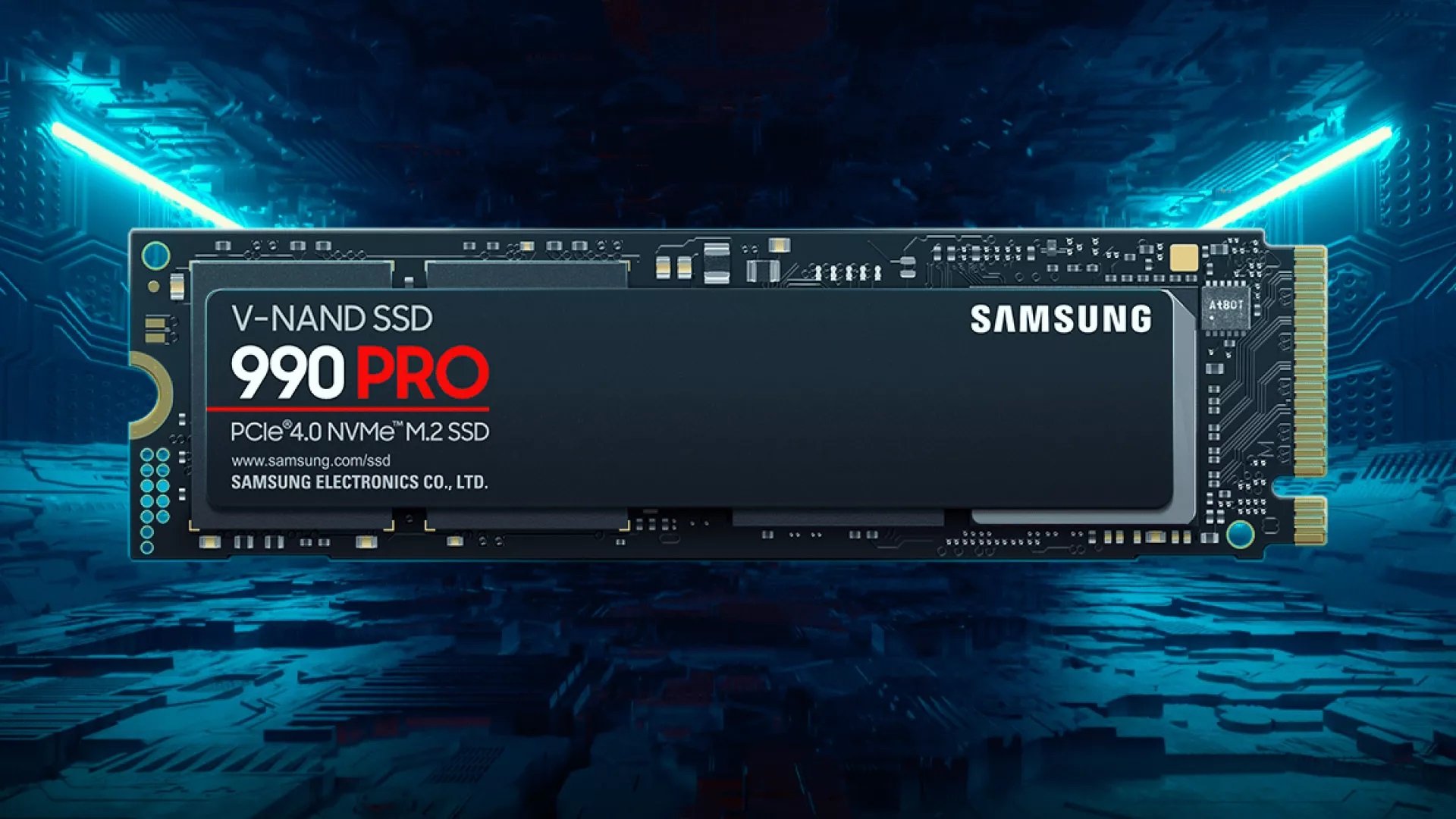 The health of an SSD when you first install it on your computer is usually 100% if you check it with a utility designed specifically for solid-state drives like CrystalDiskInfo. However, the aforementioned percentage gradually begins to decrease with time and as data is recorded. The problem is when the value above starts decreasing exponentially without any data being written to the solid state drive.
The first reports of the Samsung 990 Pro deteriorating health problem started appearing on the site's forum Overclock dot net Last month and since then, problems have been reported almost daily. In the first post about this issue, a 2TB drive lost 7% in just one month with only 6641GB of data being written. Another Samsung 990 Pro owner reported a 12% degradation since installing an SSD in his computer in December. So far, about 27.9 TB has been written to the drive with the user noticing their health deteriorating by about 1% each week.
User on Reddit, which had seen the life of the Samsung 990 Pro 2TB drop by 6% in two weeks, sent its SSD to Samsung via RMA. However, the company reportedly returned the same unit to him claiming that they could not find any defects. The company reformatted the unit and reset it to factory settings. Samsung then suggested that a Reddit user replace his SSD with a new drive to try to replicate the problem in a lab. The worst case, however, has been reported before Twitter Neil Scofieldwhose SSD reports 64% health with only 2TB of data written.
Samsung claims the Samsung 990 Pro is rated at 1,200TB (TeraBytes Written). So 1% equals up to 12 terabytes of data written. For this drive to report that it's 93% healthy, about 84TB of data needs to be written, which means if you're a regular user, the drive should be roughly healthy, not 96% or 93% healthy. However, it is not certain if there was an actual problem with the Samsung 990 Pro that caused its health to deteriorate rapidly, or if the reported health values ​​are a software bug. Of course, the program receives data from SMART health parameters and therefore the information must be accurate. In addition, the problem has been confirmed using various applications such as Samsung Magician, CrystalDiskInfo, and Hard Disk Sentinel.

However, the possibility that the problem is due to firmware or a reporting error cannot be ruled out. Surprisingly, the Samsung Magician app's short or extended SMART self-test function did not work on the Samsung 990 Pro. We currently have no idea what might be going on with the Samsung 990 Pro SSDs. The only common denominator is that the affected SSDs are drives with Windows installed, so there is a possibility that something is wrong with the cluster. It also cannot be ruled out that we are dealing with a defective batch. After all, something similar has happened before with owners of Samsung 980 Pro units in China, who have reported failures after just six or twelve months of use due to problematic blocks. Problems have also been reported with Samsung 970 Evo Plus units as well as OEM units with the names PM9A1 and PM981A, although the problem was not widespread in these cases. Whatever the case, Samsung should investigate the Samsung 990 Pro modular issue and should announce ways to deal with it as soon as possible.
"Total alcohol fanatic. Coffee junkie. Amateur twitter evangelist. Wannabe zombie enthusiast."