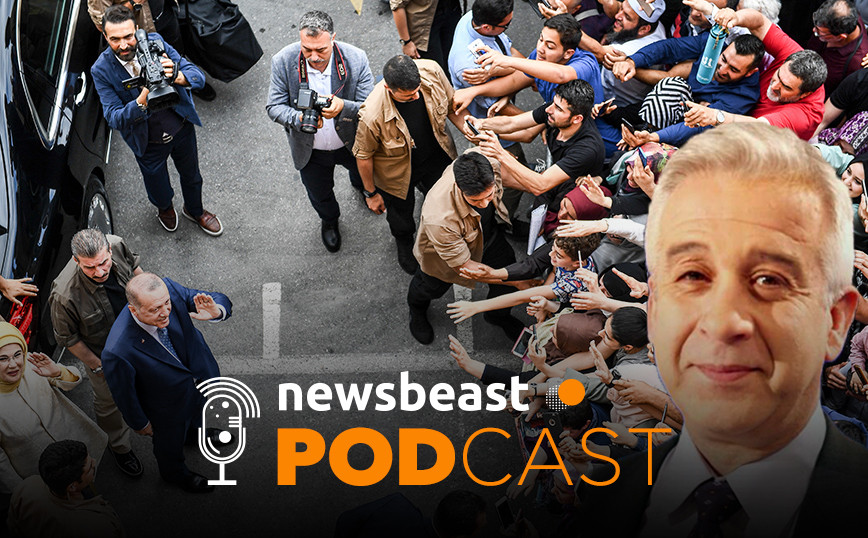 elections in turkey, scheduled for June 2023, matters as much as it matters to our country, whenever Prime Minister Kyriakos Mitsotakis announces it. At a time when opinion polls show that al-Qadir, for the Turkish interior, Erdogan is losing, a major question arises. What is in Greece's interest? The victory of the current president or change the stick and the opposition take the anointing?
invited to Podcast From newsbest Do you Konstantinos Weaver. Professor of International Relations at Pantheon University, in addition to being a connoisseur and researcher of Turkish reality, he has been living there for about a decade. His opinion has a special weight. "The perception that exists, which I do not agree with, is that the opposition will be a worse opponent for Greece. Because it includes very nationalistic elements, because, as they say, the novel "The Blue Homeland" will not leave the table. Because even now there are members of the opposition who are going too far into nationalist frenzy at Greece's expense. Things are not exactly like thatHe answers us.
And the professor explains why: "The opposition, if it wins, will consist of at least six different parties. It will never be as homogeneous as the AKP. There are more progressive and more open. Westerners who do not see Turkey in an Asian alliance. It also has an electorate that comes from the right and adopts the rhetoric we live with now from the AKP. The main concern of the opposition will be the recovery of the economy and the normalization of relations with a number of regional actors and with the West. We may be able to discern a window of opportunity, at least for de-escalation. I'm not at all sure that it would be worse if the opposition was elected than if President Erdoğan stayed».
Can Erdogan fall of course? How easy was it to control everything for two decades? "Over the past two years, opinion polls have consistently insisted that there are opponents who can win the electoral contest. The landscape is very dynamic," explains the professor. We are talking about a country that can be described as helpless. Even if it is a "broken democracy". The democratic deficit is enormous. This means that Erdogan's regime, because it is a regime, fully controls the joints of power. President Erdoğan will exhaust the potentials and tools he has to create such a climate and prevail. He can create a security crisis and exercise his constitutional right to postpone elections for up to a year. It is an extreme scenario, but it cannot be ruled out because it came from Turkey itself." In such a crisis, could Erdogan take advantage of Greece? "Of course. Greece is one of the most important goals of Erdogan and his ministers.".
And if he falls, what will be the end of the current president? He added, "The Erdogan regime is suspected of committing a series of acts that may be outside the scope of the law. It is very difficult to imagine how such a powerful boss could lead to such a bad end, but nothing is out of the question. It depends on what conditions he will lose, and how important pillars will continue to support him.
Where does our country excel militarily compared to Turkey? "With strictly quantitative indicators, we are on our way to re-establish a favorable balance of power between the two countries, especially in the air. Over the next 15-20 years, perhaps our country will be a step forward. And it's good to plan the day after the 20th anniversary," emphasized Mr. Yvantes.
Hear the intriguing analysis of Pantheon University International Relations Professor Konstantinos Yefantis at Newsbeast
timetable
1:05 Numerous analyzes and publications say that Recep Tayyip Erdogan He faces the specter of defeat in the upcoming elections. How likely is it that the Turkish president will find or create the opportunity he is looking for to postpone the electoral process?
7:03 If Erdogan is defeated, will his and his family's fate be at stake? What could happen to him when he's been in the spotlight for two decades and controlling everything?
9:54 Can Erdogan sit in the opposition seat after two decades of absolute rule?
10:35 Does Greece benefit from Erdogan's victory or does a defeat bring something new to our relations?
15:16 The image that common people in Turkey have of Greece.
19:18 Does the scenario of fragmentation of Turkey have a basis, or is it moving in the world of fantasy?
21:37 Do they believe abroad Turkey's rhetoric that we support and train terrorists?
22:28 Militarily, what is our country superior to the Turks?
26:16 Will Greece proceed to extend our territorial waters to 12 nautical miles?
31:16 Turkey has tried in the recent past to bring Albania as well as Macedonia on its side. What is the role of these two countries and what is their position on Greece's foreign policy?
35:55 What were the results of the US midterm elections? To what extent do recent developments affect positively or negatively the interests of our country?
41:45 What will finally happen with the F-35s that Greece wants to buy from the United States, but also what will happen with the F-16s that Turkey is so eagerly looking for?
45:03 Why is it difficult for Turkey to be completely marginalized by the United States?
47:42 The war in Ukraine. After 9 months, has Russia "shrinked"?
55:02 Are we in the midst of a different world war?
Newsbest podcast
Stelios Finikos: "This is the most important problem facing Greece in relation to Turkey – defense plans are updated every now and then"
Ioannis Paltzoe: "Ukraine is the trigger for unpleasant developments at the global level – I am afraid of nuclear energy"
Ioannis Valinakis: "Erdogan wants to deal a crushing blow to Hellenism – Greece is his strongest opponent"
Christos Argyro: "A new era is coming in Turkey: perhaps the neighborhood will catch fire and there will be great unrest"
Ioannis Igulfopoulos: "First we will burn you, then we will ask – Erdogan knows what will happen if they board a Greek island"
"Hipster-friendly coffee fanatic. Subtly charming bacon advocate. Friend of animals everywhere."