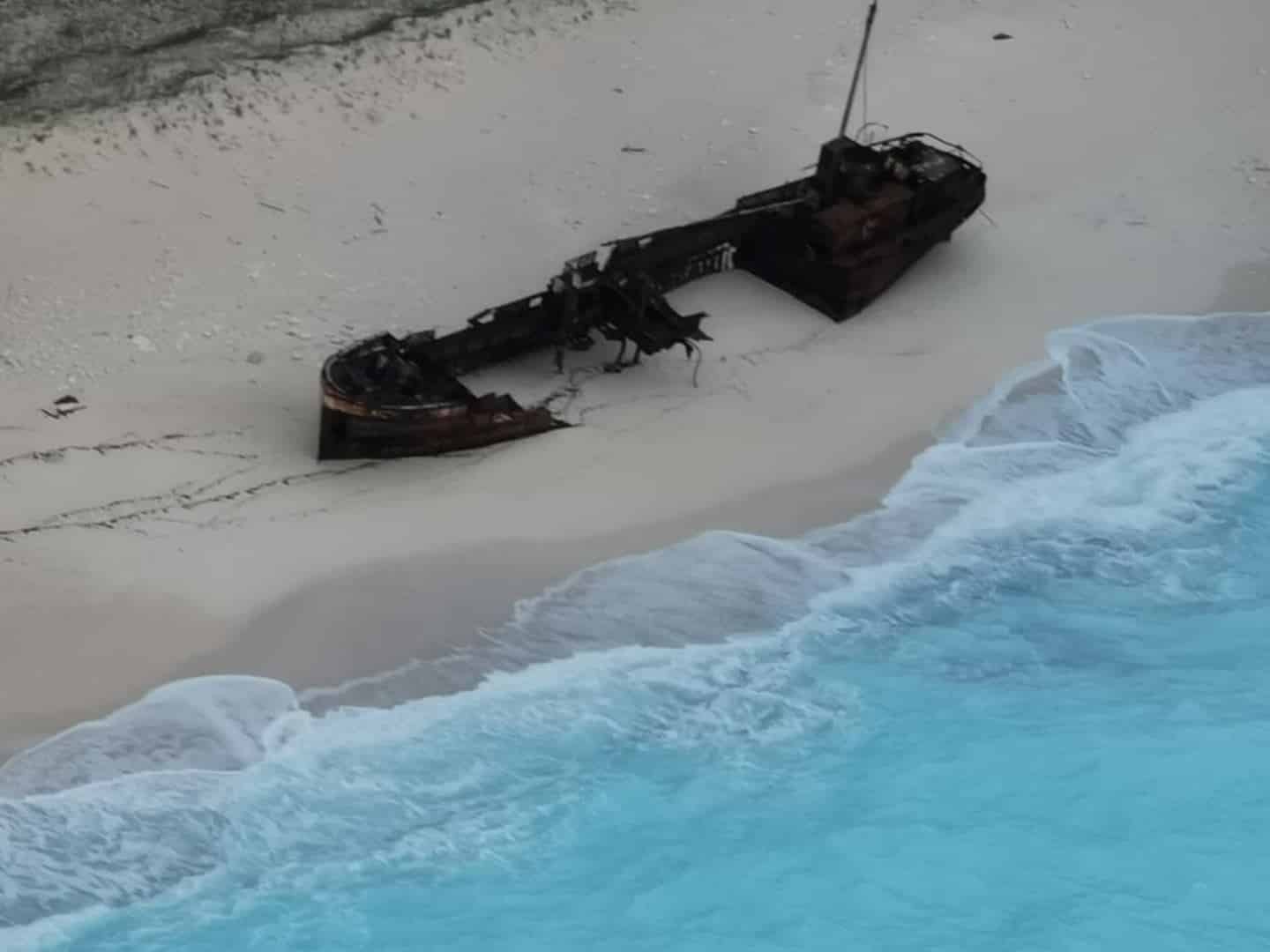 Vassilis Kigilias was asked about the shipwreck of Zakynthos, which is being closed again after the OASP's latest findings. What locals and tourists need to know…
Vasilis Kigilias spoke about the shipwreck that had to be closed again after the OASP's investigation and findings. As he said the boats would go to the famous beach, but people would not go ashore and would not be allowed to swim towards it. According to the autopsy carried out on March 8, 2023 by the scientific team of OASP under the direction of President Prof. Efthymios Lekas, an extensive landslide hazard was detected due to erosion on the perimeter slopes.
"Boats go but don't land, tourists don't swim to the beach. "A meeting was held yesterday, based on the proposal of Professor Lekas, taking into account the new scientific data of the OASP and considering the high traffic in the area during the tourist season, the shipwreck will be closed," explained Mr. Kigilias. .
It was also agreed that the situation would be reassessed every six months after new on-site autopsies. "In September we experienced landslides, as a result of seismic activity," the minister recalled. The minister clarified that earthquake activity is different from landslide erosion. "In my opinion, Mr. Legka's recommendation is correct. They prevent and cure it," he told SKAI.
Again tourism will support the Greek economy, it is the driving force of the economy, the main reason we will grow in 2022 and Greek tourism said during the global financial crisis. "Crises follow one another and they never end," he noted.
He also spoke of a significant increase of 10% in passenger arrivals by 2023 based on estimates from the ITB Berlin International Tourism Fair.
. "Professional creator. Subtly charming web advocate. Unapologetic problem solver. Devoted student."