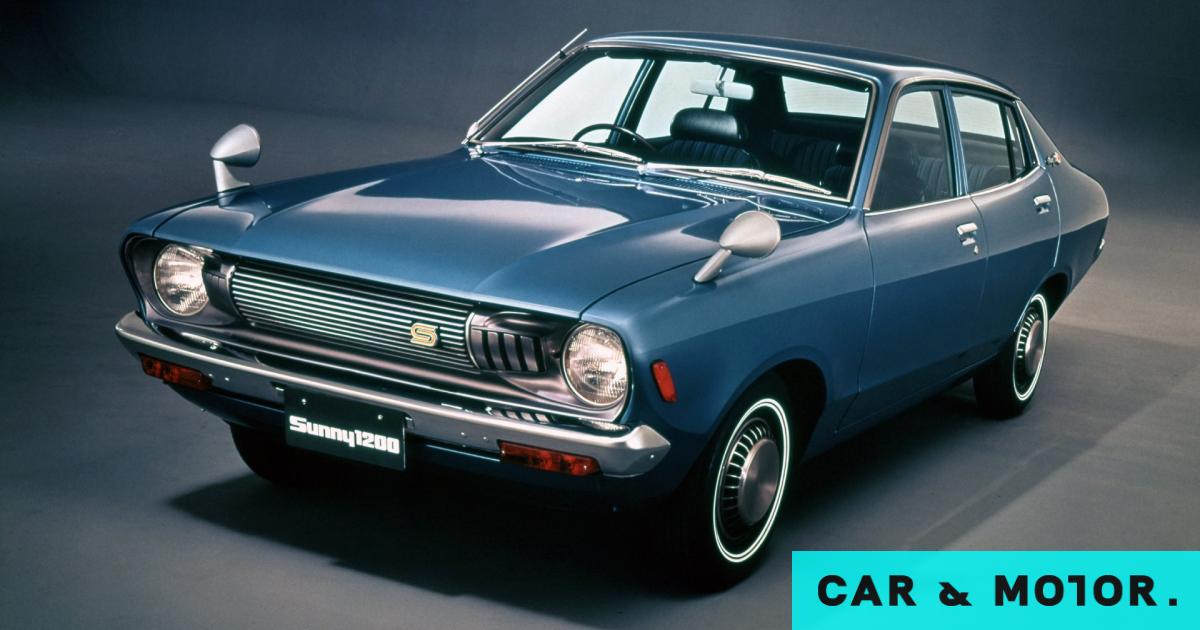 When the auto industry as a whole was in favor of the placement mirrors in the triangle of windows, Japanese They remained true to their traditions. Why did this happen?
in Best driving schools It includes Japanese, Having managed to build a strong tradition around the manufacture of models that – among other things – are distinguished Reliability and longevity.
her witnesses Flexibility Four-wheeled Japanese products Comprehensive use We've also come into our own, with the models in question enjoying a solid fan base – Read more here.
On the other hand, Japanese cars in the past also brought some Features largely unknown outside the Land of the Rising Sun. A typical example is the placement technique Exterior mirrors at the edges of the hood Especially at the point of contact wheel arches;
This is a technology that has its origins in the early years of cars, but over the years, most manufacturers (with the exception of the Japanese) began to abandon it, and put mirrors in their current place, that is, in Front side windows triangleor a little lower on the doors.
However, until the mid-80sJapanese law requires cars on Japanese roads to have their mirrors up wings. But what made the Japanese stay? True to the side mirrors And yes Conflict the new style of cars?
First we should mention that, according to the Japanese, the side mirrors They provided better visibility for drivers when they were trying to change lanes, but also during parallel parking, Eliminate most blind spots.
Another advantage of them, which was duly appreciated by taxi drivers, was the fact that The side mirrors protrude less than if they were in the window triangle. This allowed for Taxis run smoothly through the narrow streets of Tokyowithout worrying about colliding with a vehicle parked on the side of the road.
Of course, the mirrors on the wings have some significant drawbacks, the main one being this Every time someone else gets behind the wheel of a car, He had to get out of the car to adjust the mirrors properly.
The Japanese tried to solve this very problem by including optional equipment for the cars (see Toyota AE86) Electric side mirrors. Few, however, opt for this particular piece of equipment.
Why did the side mirrors disappear?
The 1983 Japanese legislation changed to give a "green light" to cars with mirrors in the window triangle. This is because the Japanese people are starting to develop a great interest in the products of Europe, including cars. In order not to thus lose their "customer", Japanese manufacturers began to follow them New car trends.
Finally, given that Japanese car exports have been growing steadily, it will be from economically unprofitable For domestic automakers to produce Same model with two different types of mirrors.
Today, cars in Japan that have side mirrors are mostly taxis, especially evergreens Toyota Crown Comfort This represents 70% of the country's taxi fleet.
Read also:
"Avid problem solver. Extreme social media junkie. Beer buff. Coffee guru. Internet geek. Travel ninja."