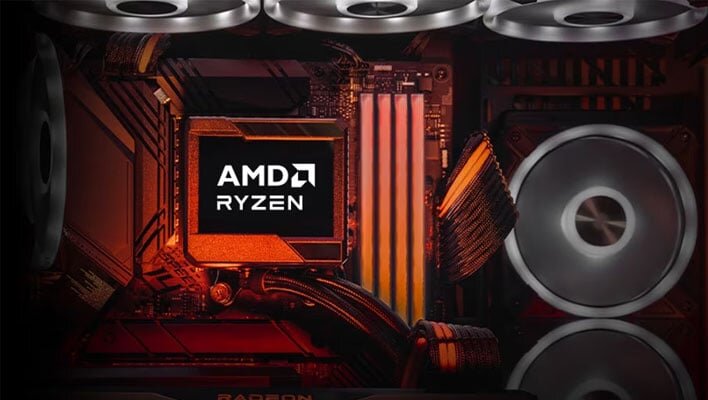 As has been the case for a few years – especially after the launch of AMD's Zen architecture processors still wins market share than its competitor Intel. According to the latest figures released after the release of Mercury Research's latest x86 processor market survey in the first quarter of the year, AMD increased its market share to 34.6%, an increase of nearly 7 percentage points compared to the percentage it held last year at the same time.
The jump in AMD share came almost entirely from Intel. If you're wondering what's going on with VIA/Zhaoxin, the only other player in the x86 processor market, Mercury Research notes that it's very likely a percentage just above zero with the company noting that it has "very limited visibility into this small segment of the processor market." ". It is understood that Intel's market share fell to 65.4% from 68.7% in the previous quarter and 72.3% a year ago. Sure, Intel still dominates, but Internet Explorer once did. This does not mean that we will see something similar for Intel because this is a completely different market. At the same time, we should not ignore that it is no small feat to lose more than a third of the market to your competitor, who seems rejuvenated.
However, Mercury Research cautions that data from recent quarters has been significantly influenced by suppliers providing numbers that "vary in the depth and timing of their inventory adjustments" and therefore may not accurately indicate sales share of the computer market. Most likely more accurate numbers later in the year.No matter how the numbers released by Mercury Research turn out (inventory corrections, demand, sales, etc.) it's clear that AMD is on the rise in terms of market share (even if sales of its processor are down Intel also appears to be benefiting more from high-end processor and PC inventories."The biggest reason for the decline in shipments overall is due to increased shipments in prior quarters impacting current sales — and processor suppliers are also purposely shrinking shipments to help boost the rate. Inventory burn," notes Mercury Research.
The x86 processor numbers also include IoT chips and SoCs, including those for game consoles like the PlayStation 5 and Xbox Series X | S. If we take these chips out of the equation, AMD's market share lands at… 17.2% with Intel owning 82.8% of the market.
Looking at the more profitable server segment, AMD managed to increase its share to 18%, which is up from 17.6% last quarter and much higher than 11.6% a year ago.






1




"Avid problem solver. Extreme social media junkie. Beer buff. Coffee guru. Internet geek. Travel ninja."