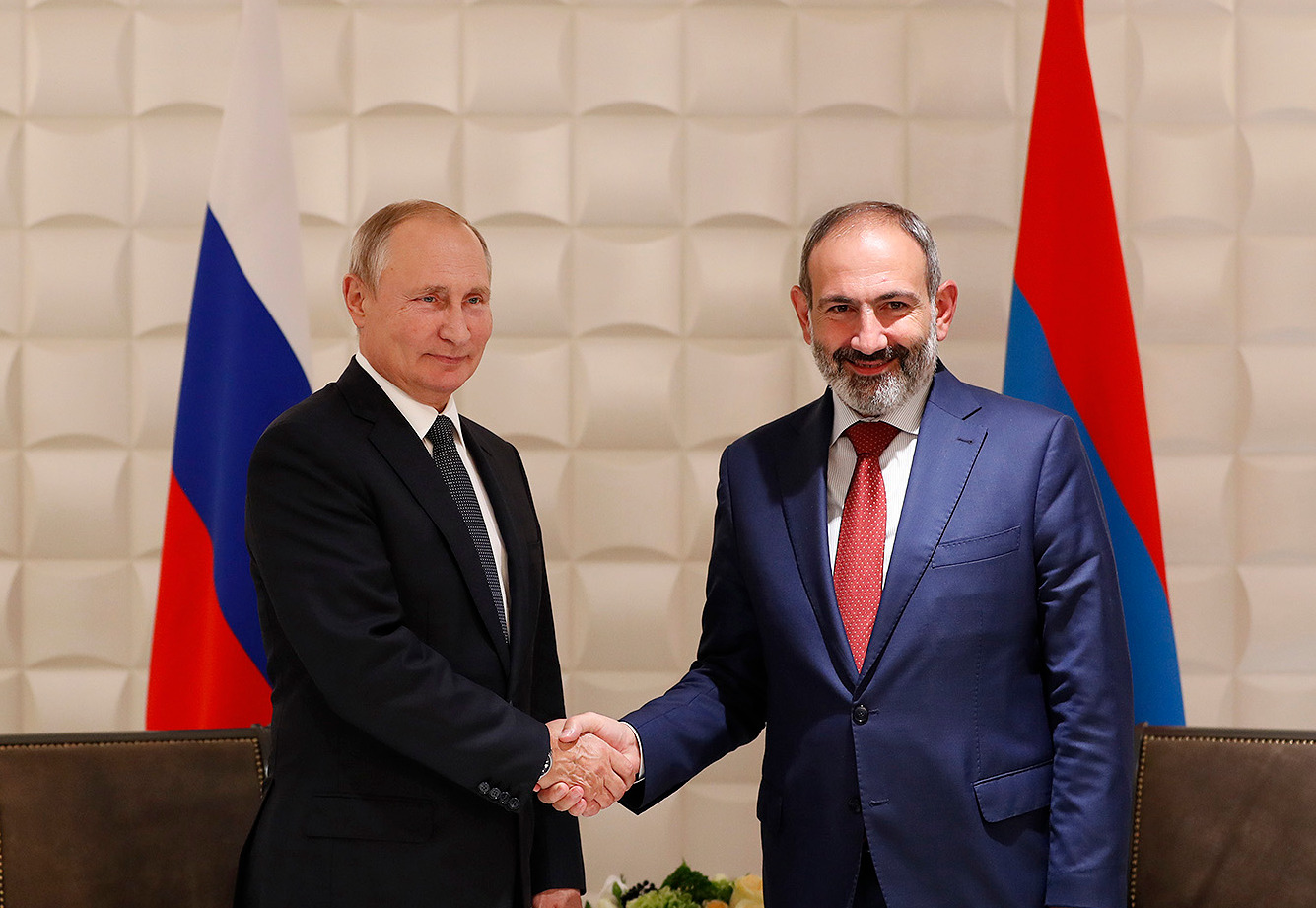 The Prime Minister of Armenia stated that his country's policy of relying exclusively on Russia for its security was a strategic mistake because Moscow was unable to do so and is now in the process of limiting its role in the wider region.
In an interview with the Italian newspaper La Repubblica published today, Nicole Pashinyan It accused Russia of failing to ensure Armenia's security against what it described as aggression from neighboring Azerbaijan against the separatist region of Nagorno-Karabakh.
Pashinyan hinted that Moscow, which signed a defense agreement with Armenia and has a military base there, DrHe does not consider his country sufficiently loyal to Russia, and said he believes Russia is in the process of withdrawing from the broader South Caucasus region.
He added that Yerevan is therefore trying to diversify its security arrangements, in a clear reference to its relations with the European Union and the United States and its efforts to build closer relations with other countries in the region. "Armenia's security architecture was 99.999% linked to Russia, including the supply of weapons and ammunition," Pashinyan told La Repubblica newspaper.
"But today we see that Russia itself needs weapons and ammunition (for the war in Ukraine) and in this situation it is understood that even if it wanted to, the Russian Federation could not meet the security needs of Armenia. This example should show us that relying on one partner in matters Security is a strategic mistake."
The Armenian Prime Minister's statements highlight bitterness within Armenia over what many see as Russia's failure to defend their interests.
There has been no reaction so far to the interview conducted by Pashinyan from Moscow, which is chairing talks between Yerevan and Baku on what it says is a complex effort to reach a peace agreement. In the past, Moscow rejected these criticisms, defended its positions, and denied itself that it was lowering its foreign policy priorities because of Ukraine.
Nagorno-Karabakh is internationally recognized as part of Azerbaijan, but its population of 120,000 people is mostly Armenian. It was wrested from Baku's control during a war in the early 1990s, and heavy fighting broke out again in 2020 until a Russian-brokered ceasefire was reached.
Pashinyan accused the Russians, who are part of the peacekeeping force deployed to supervise the ceasefire agreement, of failing to perform their duties.
"Hipster-friendly coffee fanatic. Subtly charming bacon advocate. Friend of animals everywhere."