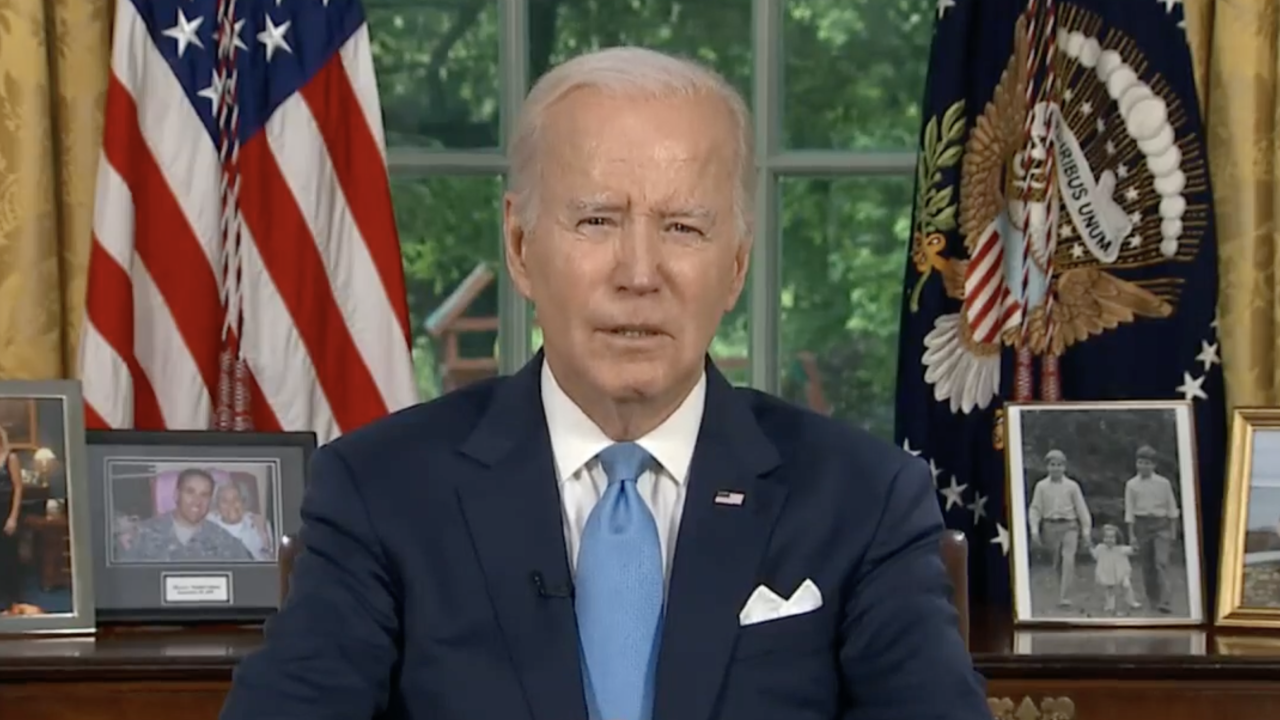 the He addressed US President Joe Biden At exactly three o'clock Morning sermon To the American people about what is happening in the Middle East, where two American aircraft carriers are already stationed.
Shortly before his speech in a blog post on the X website, Joe Biden spoke of a global turning point that transcends parties and politics, while noting the need to send humanitarian aid to Gaza. From his Oval Office, the US President, addressing the American people, said, among other things:
Hamas and Putin want to eliminate a neighboring republic
"Hamas and Putin represent two different threatss, but they have this in common: They both want it To exterminate a "neighboring republic".
Urgent request to Congress for financial aid to Israel and Ukraine
The American President has indicated that he will send "Emergency Budget Request" to Congress on Friday For "financing US national security needs To support our important partners, including Israel and Ukraine.
"American leadership brings the world together. American alliances are what keep us safe in America. American values ​​are what make us a partner nation you want to work with.
At the same time, the US President stated that if international aggression was allowed to continue, "conflict and chaos could spread to other parts of the world."
"History has taught us that when terrorists don't pay a price" and "when dictators don't pay a price," they cause "more chaos, death, and destruction" and "the costs and threats to America and the world increase." .
A source in the Biden administration told Reuters news agency that the request submitted to Congress will include $60 billion for Ukraine and $14 billion for Israel.
$10 billion will also be requested for humanitarian aid, $14 billion for border security with Mexico, and $7 billion for the Indo-Pacific region, especially Taiwan, according to the same source.
According to a Reuters source, about half of the amount allocated to Ukraine will go towards replacing and renewing the US army.
A turning point in history
Biden said during his speech: "We are facing a turning point in history." "What we do today will determine outcomes for decades to come. We are pursuing every avenue to bring the hostages home." He said there was no "higher priority."
He added, "The United States remains committed to the Palestinians' right to dignity and self-determination."
America is a beacon to the world
Referring to the chaos that witnessed the House of Representatives after the impeachment of House Speaker Kevin McCarthy in early October, Joe Biden said, "America is a beacon to the world. "We cannot allow petty politics and angry partisanship to prevent us from fulfilling our responsibilities as a great nation," he said. "I refuse to allow that."
"Hipster-friendly coffee fanatic. Subtly charming bacon advocate. Friend of animals everywhere."