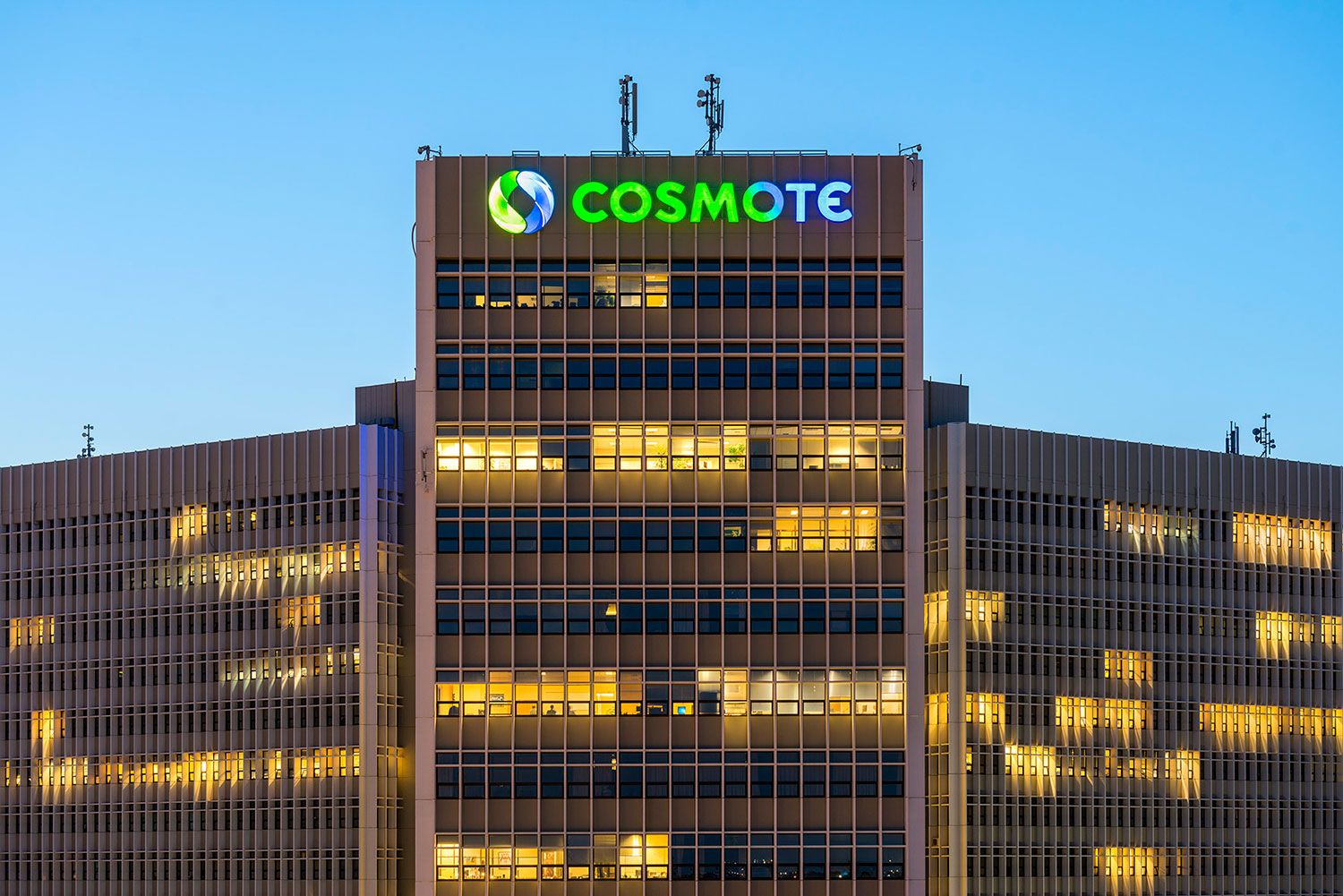 cosmotekisa: Her decision brought resentment cosmote The end of the discount for those who received their invoices electronically.
OTE SA and COSMOTE SA declare:
• From 10/1/2023, for subscribers who receive a monthly fixed line electronic bill, and from 10/23/2023 for subscribers who receive a fortnightly electronic bill, a discount of 1 euro/month (0.77 euro before VAT and landline phone charges) ) or 2 € / 2 months (1.54 € before VAT and landline phone charges).
• From 1/10/2023, for subscribers who receive a mobile phone electronic bill, the discount of €0.98 per month (€0.72 before VAT and mobile phone charges) will be cancelled. The cancellation of the discount will appear on the first invoice issued to each subscriber after the above dates in succession. Fixed and mobile subscribers of the affected companies above have the right to terminate their contract free of charge for a period of up to two (2) months if they receive a monthly bill, or three (3) months if they receive a bi-monthly bill, from the entry into force of the above amendments, provided that the effects of termination do not appear before The day preceding the date of activation of the amendment.
Subscribers under a fixed-term contract will remain liable to pay any outstanding device or peripheral support balance that has not been consumed by the time of termination, in accordance with the terms of their contract.
Meanwhile, as part of the further promotion of digital services, from 1/10/2023, free data for 7 days will be given as a gift with every electronic payment of your landline or mobile bill through COSMOTE APP and My COSMOTE through the website www.cosmote .gr. The COSMOTE mobile phone chosen by the subscriber can get up to two free packages per day due to electronic payment, one for mobile payment and one for fixed line payment.
More information in COSMOTE Customer Service by calling 13888 for residential customers (free from COSMOTE landlines and COSMOTE mobile phones free for the first 4 minutes of the call, then a fee of 0.19 € / call) and 13818 for corporate customers (free from landlines and phones mobile phones of COSMOTE) or in the COSMOTE – Germany store network.
Cosmote: Say it and do it! Big change in stores
A new philosophy focused on the digital customer experience.
The goal is to upgrade 12 more stores.
More interactive with modern aesthetics and experimental angles, personalized service from dedicated consultants to individuals and professionals, minimizing environmental footprint and social responsibility.
All developments in xristika.gr.
COSMOTE is upgrading its stores across Greece, with a new philosophy that focuses on the digital experience of its customers.
Already in eighteen new stores in Attica, Thessaloniki, Achaia, Messenia, Ioannina, Serres and Heraklion in Crete, consumers can get to know the latest available technology up close.
The goal is to upgrade an additional twelve stores for the company during the year.
The new stores welcome customers into pleasant and familiar spaces, with modern aesthetics and innovative materials.
It features themed areas and new design lines that make it easier for the customer to browse and highlight the wide range of OTE Group's products and services in the field of fixed and mobile telephones, internet and television.
It has also been enriched with more live demos, digital screens and social media walls that make it more interactive.
Consumers can get to know high-tech products closely and choose the ones that suit them in specially designed trial corners:
Smart home: A tailor-made home space, with high internet speeds, ubiquitous connectivity, and smart devices that make the home more comfortable, functional, safer, and reduce energy costs.
Fiber games area: Online gaming enthusiasts can experience new applications that "run" on OTE Group's modern and high-quality fiber optic networks, taking the gaming experience to another level.
• Fiber stage / 5G: Through interactive screens, consumers learn about the benefits of fiber connectivity and 5G technology.
Cosmote TV: A specially designed space for them to experience the best TV experience of COSMOTE TV up close and choose their own smart TV.
COSMOTE: Customer-side with dedicated technology consultants
In new stores, as in the entire networkCosmo Storesconsumers, Whether they are individuals or companies, they have dedicated technology advisors on their side that help them choose the right product based on their needs. Thanks to their deep knowledge of communication, the staff of COSMOTE stores advise and guide them before and after the sale.
And in particular, smart life coaches They provide a direct and personal service to the individual who wants to know all about connecting products and servicesWhereas, with the help of Business Expert, each company can choose the digital tools, products, and software (in fixed and mobile phones, the Internet, cloud services, call center, and the Internet of Things) that will make it more efficient and more productive. And all this in the area specially designed for the business lounge.
"in COSMOTE We are leading the developments in the new digital age. This is why we make sure to upgrade the digital experience we offer our customers at all touchpoints. We want the customer who will enter our stores to experience digital experiences closely, to feel satisfied with us, and to provide them with complete technology solutions that meet their modern needs. Leveraging the passion of our employees and the best products and services offered by OTE Group, We will continue to stand by customers, individuals and businesses, to contribute to a better world for allsaid Mr. Thanassis Stratos, Chief Customer Operations Officer of OTE Group.
COSMOTE: sustainable growth in stores
Sustainable development encompasses the entire strategy and actions of the OTE Group. In this context, the new COSMOTE stores Welcoming the client in an environment that promotes the correct use of natural resources and the circular economy, Encourages sustainable consumption and social responsibility.
The new stores have renewable and eco-friendly materials, bio-design (green walls), energy-efficient LED lighting, and eco-friendly floors. Indoor air quality is ensured through the installation of air filtration units with HEPA filters aimed at preserving the health and well-being of employees and customers.
Equally important is that The new stores are designed with accessibility for people with disabilities in mind. They are also embracing a new paperless mindset with digital receipts that reduce paper waste, while special bins for device recycling have been installed in all stores.
COSMOTE: lowers the price and crushes the competition – it gives everything by "cutting" 10 euros!
We don't know exactly when the change was made, but Cosmote appears to have dropped the Cosmote Gigamax Unlimited by €10 and now the price on the site starts at €44 per month.
The program offers unlimited talk minutes and 2,000 SMS messages as well as unlimited internet for 44 euros per month, while if you also have Cosmote One, the price drops even more. Specifically, the site states the following:
The price of 39.50 EUR is valid when the subscriber combines mobile phone and land line in COSMOTE One, otherwise it is fixed at 44 EUR.
Another thing is the cheapest one at the moment, which finally comes in unlimited size.
"Avid problem solver. Extreme social media junkie. Beer buff. Coffee guru. Internet geek. Travel ninja."