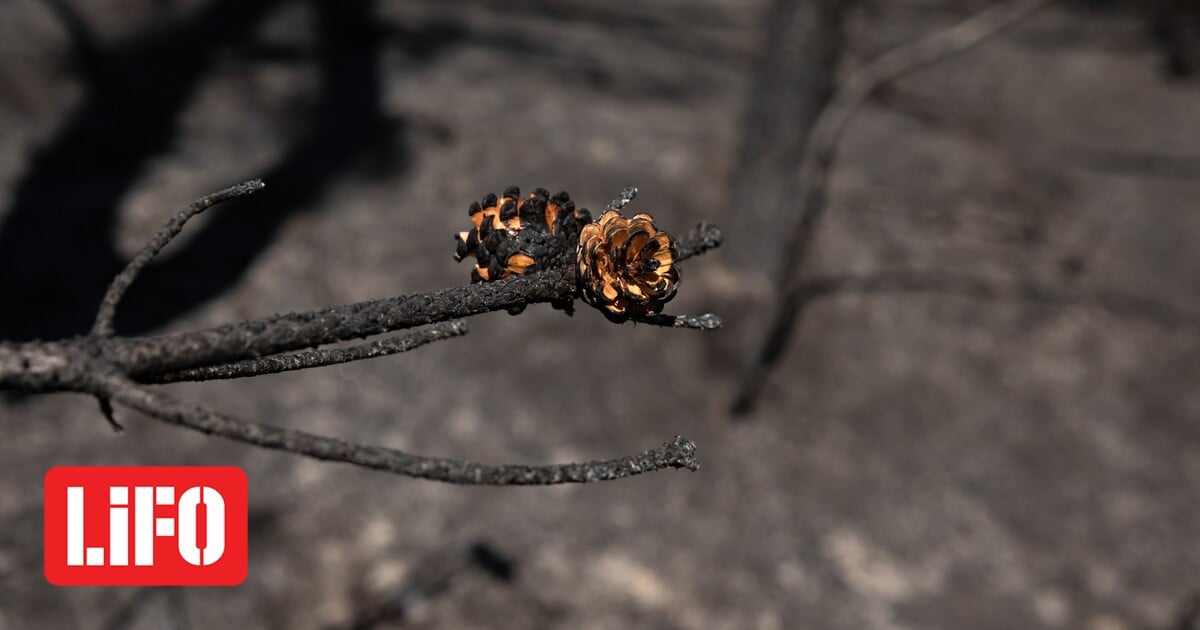 Head of the Department of Forestry and Natural Environment, AUTH, Alexandros Dimitrakopoulos, noted the devastating fire that has spread across large areas of the Thadia forest in Evros, assessing that "this forest has been destroyed."
"The Thadia forest as we know it will never be seen again […] We can never have Thadiya's environment again. We cannot add this particular ecosystem to the general losses of 1,500,000 hectares of forest that have burned. It's unique," the professor told APE Radio.
In particular, Mr. Dimitrakopoulos explained that Tatia's area is protected by the Natura network. It means unique.
"This forest is destroyed. Black vultures, griffon vultures and vultures that used to nest and breed in this forest have either burned or disappeared. They won't come back. This forest will not return to this form. It is an ancient black pine forest, consisting of very old trees with flat tops, viz It takes 100 to 150 years to get such trees So the black vultures will nest there again", he noted and continued:
"After 10 days of fighting and fire burning the forest, it's amazing that the forest still hasn't recovered its soul. Firefighters should see this," he said.
At the same time, he wonders why forest fire fighters are not the first and foremost task of fighting forest fires.
"Forest firefighters are their job, that's what they prepare for all year round. Now I can't understand why they don't participate," he points to the general. Redesigning fire prevention and suppression. He advocates the active participation of a staffed Forest Service and local authorities.
A separate forest fire prevention agency should be created
The professor recommends "creating a singularity A forest firefighting agency Fire brigade, forest department and local government officials will participate equally in this. However, the main role should be taken by the forest department because the forest is its home.
Meanwhile, he expresses his strong anxiety for the next day in the region considering autumn:
"Especially for Evros, I'm very afraid we'll be mainly in the lowlands Extensive flooding with tons of mud. Because the national forest had many years to burn. And it has organic matter and dense soil, which the forest department says is the first quality of the place. Rains will bring all this soil down and flood the villages and fields," he noted. "Good thing in this case the elevation differences are not too big and the relief is somewhat gentle."
. "Professional creator. Subtly charming web advocate. Unapologetic problem solver. Devoted student."