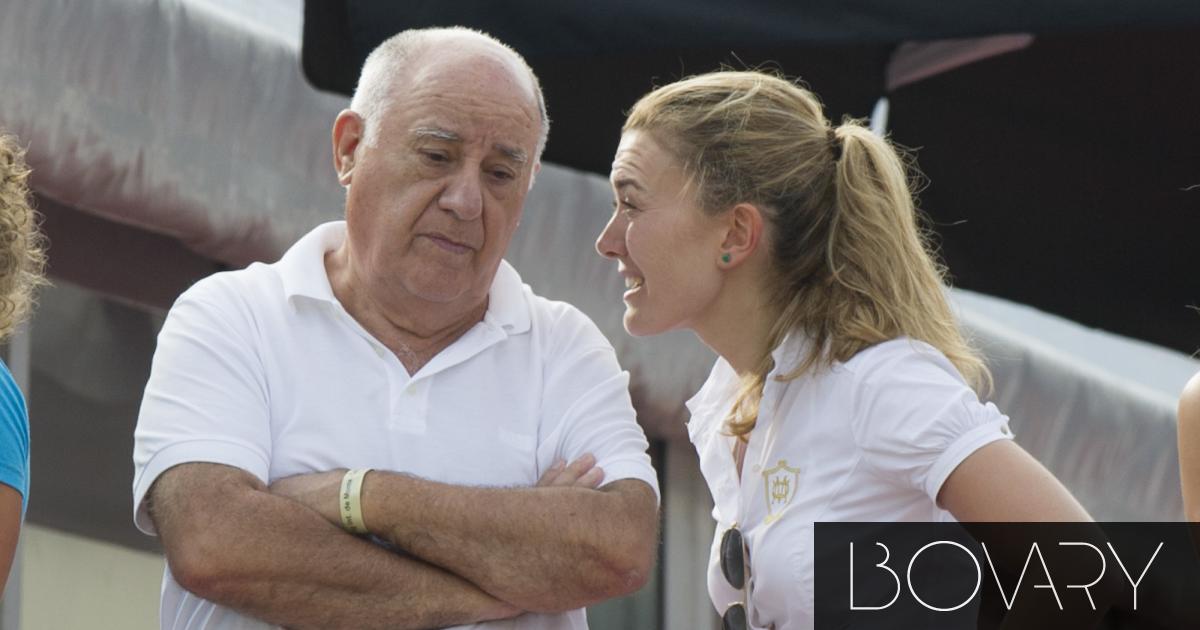 This year, Amancio Ortega, the 87-year-old owner of Inditex and, by extension, Zara, was on Forbes' list of the 20 richest people in the world. It ranks 13th.
Despite being very wealthy, Ortega lives a very ordinary daily life. Although he retired as CEO in 2011, he frequently visits Inditex's headquarters in La Coruña, where he grew up. He still contributes product ideas from his 60 years of retail experience, often eating his lunch in the work cafeteria.
But how did it start? Because Ortega's family lived in poverty, Amancio had to leave school at the age of 14 and work at a local shirt manufacturing company. There he learned to make clothes by hand. He then began making clothes with his brothers and future wife Rosalia Mera at their home in the early 1960s, and in 1975, Ortega and Mera opened the first Zara store in central A Coruña, Spain.
"Zara" was not his first choice for the store's name. As Business Insider reported, he planned to name Zorba's after the movie "Zorba the Greek," but there was already a local bar with the same name. However, since he had already purchased molds bearing the letters ZORBA, he settled on them and thus came up with the name Zara.
Ten years later, in 1985, Ortega merged Zara into a holding company called Inditex. He and Mira separated at that time, but she remained the company's second-largest shareholder.
Ortega currently owns 59% of Inditex, the world's largest clothing retailer. Inditex owns a portfolio of fast fashion brands including Zara, Pull&Bear, Massimo Dutti, Bershka, Stradivarius, Oysho and Zara Home.
Inditex has evolved into a fast fashion giant. The company reported revenues of 27.7 billion euros — $29.1 billion at current exchange rates — during fiscal 2021 and online sales rose, pushing it closer to becoming one of the world's largest e-commerce sellers.
How exactly did he manage to become the richest retailer in the world from nothing
Inditex's business model is very different from other retailers.
Inditex focuses on customer desires rather than imposing fashion on them. She doesn't focus on fashion shows for inspiration, but looks to bloggers and listens to what customers want. The company also realizes how quickly fashion moves, especially with the increased use of social media platforms like Instagram, and they are working on how quickly clothes can reach stores. Inditex imports the majority of its materials/products from Spain and Portugal, which shortens the supply chain. Customers buy items because that's what they want, so the goal is to have a minimum of unwanted inventory in their warehouse.
Personal life of Mr. Zara
In August 2013, Ortega's ex-wife Rosalia Mera, who became the richest woman in Spain, died at the age of 69.
Their daughter, Sandra Ortega Mera, inherited the title of the richest woman in Spain after the death of her mother. With an estimated fortune of $6.67 billion, Ortega Mera controls 5% of Inditex, although he does not own the company.
Meanwhile, Amancio Ortega had already married his second wife, Flora Pérez. They have two children, including a daughter named Marta, who currently runs Zara.
His daughter married Spanish racer Sergio Alvarez Moya in February 2012, but the couple separated in 2015.
In November 2018, Marta married Carlos Torretta, then a modeling agent and son of designer Roberto Torretin, at her family home in Galicia, Spain. The Spanish press even dubbed the ceremony "the wedding of the year."
For many years Marta Ortega has been the favorite to follow in her father's footsteps and lead Inditex. Opera has happened. He resigned as Chairman of Inditex in 2011 and handed over the reins to CEO Pablo Isla, but in 2022, Marta Ortega took over as Chairman of Inditex.
Today, Amancio Ortega is the 13th richest person in the world, with an estimated net worth of $53.9 billion.
How does Amancio Ortega spend his billions?
Most of his wealth was reinvested in real estate through the investment arm of his company, Pontegadia. In 2011, he bought Spain's tallest skyscraper, the 515-metre-tall Torre Picasso Tower in Madrid, for $536 million. In 2016, it bought another skyscraper in Madrid, the Cepsa Tower, for $551 million.
He also invested in Epic Residences and Hotel, a 54-story luxury skyscraper in Miami, and in 2015, he paid $370 million for an entire portfolio of properties in Miami Beach.
He is said to have bought an office building in the Mayfair district of London on the border with Hyde Park and a property on Oxford Street, the most commercial street in London.
And Mr.'s purchases. Zara doesn't stop there. In 2015, he purchased the historic EV Haughwout Building in New York's SoHo district for $145 million. Ortega bought another New York property in 2016, this time a hotel at 70 Park Avenue in Murray Hill for $67.6 million.
Hotels seem to be his weak point. In 2019, he acquired another building in downtown Chicago for $72.5 million, in addition to a building in downtown Washington and two office buildings in Seattle that Amazon leased, for a total of $1.1 billion.
Ortega also owns several homes. He and his wife live in A Coruña, Spain, near a major port on the Atlantic Ocean.
At one time, Ortega owned a ranch and estate, Pazo de Dodro, near La Coruña. The property was the site of his daughter Marta's first marriage, but it is unclear whether it is still under his ownership.
Another big weakness is cars. In 2012, Ortega was reported to be driving a luxury Audi A8 sedan. He also owned an $84 million luxury yacht called Drizzle, but has reportedly put it up for sale in 2022.
But he rarely goes on vacation anyway — in fact, Ortega didn't take one until 2001, after Inditex's initial public offering.
Ortega is known for his easygoing demeanor. Bloomberg reported in 2012 that he was avoiding the office to sit among designers and fabric experts at Zara headquarters, while another report stated that he usually had lunch with his employees in the company cafeteria every day.
According to Bloomberg, Ortega simply wears a shirt and pants and usually does not wear clothing from his own companies. In his spare time, he often appears at equestrian events. He also built an equestrian center near La Coruña, where his daughter Marta competes in show jumping.
Ortega founded the Amancio Ortega Foundation in 2001, a charitable organization focusing on education and social welfare. In 2017, the Foundation donated $344 million to Spanish public hospitals to provide the latest technology in breast cancer screening and treatment.
In 2020, Ortega donated about $68 million to help fight the coronavirus pandemic, purchasing, among other things, ventilators, face masks and Covid tests for the Spanish health system.
Despite running a major fashion retailer for four decades, Ortega is notoriously reclusive — there were no public photos of him until 1999, and in 2012, Bloomberg noted that he had only interviewed three reporters.
However, a Zara employee who worked with him told The Economist in 2016 that "the true story of Amancio Ortega has yet to be told."
See also
This caramel colored coat from Zara is very comfortable and very stylish
"Avid problem solver. Extreme social media junkie. Beer buff. Coffee guru. Internet geek. Travel ninja."