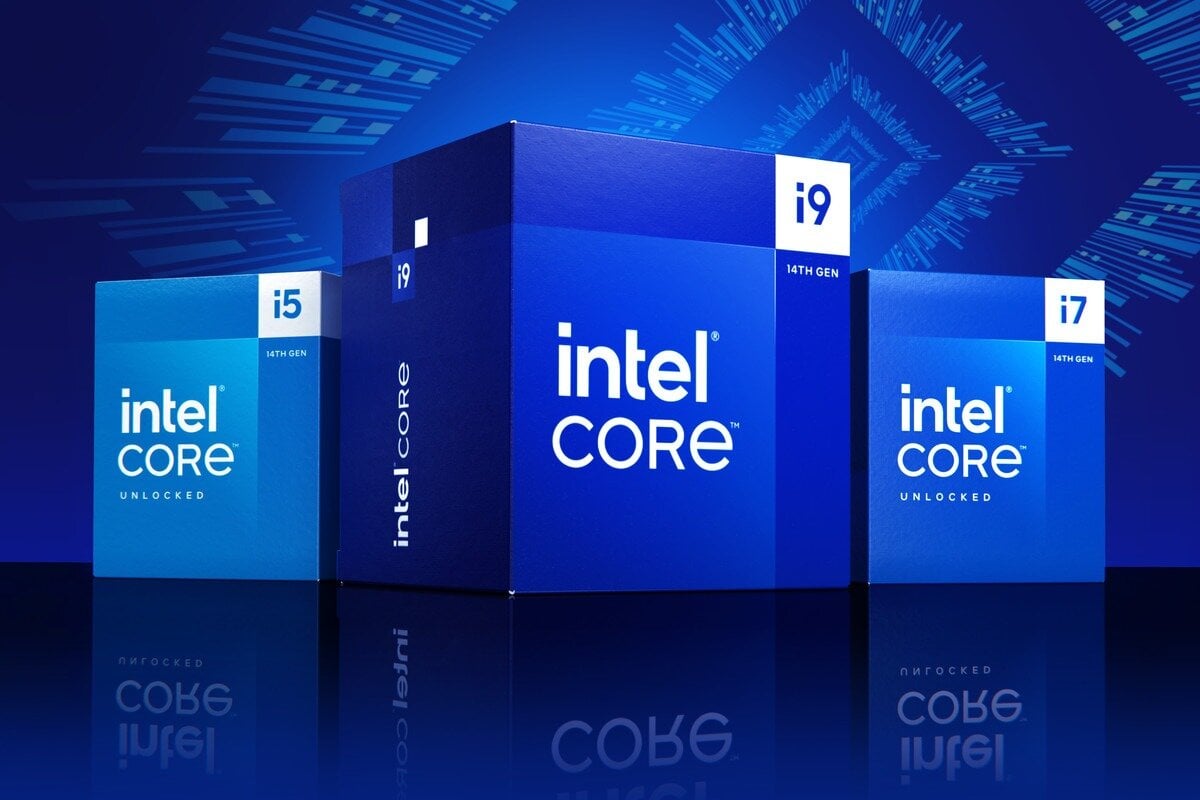 Known as Raptor Lake Refresh, Intel is keeping the prices of the series at the same 13th Gen levels, with the launch scheduled for tomorrow, October 17, in our country as well.
The 6GHz speed on the new Core i9-14900K makes it "the fastest desktop processor widely available," according to Intel, referring to the special edition 13900KS that first broke the 6GHz barrier at stock speeds last year, but without trading. wide. However, the most interesting 14th generation processor in this update could be the Core i7-14700K, thanks to the significant increase in performance cores.
This year, Intel is increasing the number of cores in the Core i7 processor, from eight efficiency cores and eight performance cores to 12 efficiency cores and eight performance cores. This means there are 20 cores in total for the Core i7-14700K, close to the 24 cores we see in the Core i9-14900K. The base clock on the P Core is 3.4GHz while it is 2.5GHz on the E Core for the 14700K, which is the same as we saw last year on the 13700K. The additional performance cores should help users with their creative tasks (such as video creation) as well as gaming performance for titles that take advantage of multithreading.
Intel went so far as to publish some positive benchmarks against AMD's Ryzen 9 7950X and even its own previous Core i7 CPUs for creative usage scenarios. However, we'll have to wait and see how the new Core i7-14700K compares to AMD's impressive 7800X3D for gaming benchmarks.
On the flagship side, the Intel Core i9-14900K adds the 6GHz thermal boost frequency previously found in the $699 Special Edition Core i9-13900KS. P-core max Turbo frequencies rise from 200Hz to 5.6GHz this time, along with a 100MHz increase on the E-core max Turbo side. In addition, the fundamental frequencies of both the P and E cores have been increased by 200 MHz.

Intel also has an updated Core i5 this year. Specifically, the i5-14600K has a total of 14 cores (six P-cores and eight E-cores) and has a base clock of 3.5GHz on the P-core side and a boost of up to 5.3GHz.
All of Intel's 14th Gen processors will run on Intel 600 and 700 series motherboards, where the company is still using the LGA 1700 socket. They also include Wi-Fi 7 and Bluetooth 5.4 support through a separate option that motherboard manufacturers can include in the update. Solutions with Z790 chipset. Intel also supports DDR5 5600 and DDR4 3200 memory speeds with its 14th generation chipsets.
The Core i9-14900K is $589, the Core i7-1700K is $409, and the Core i5-14600K starts at $319. All three processors will be available from system builders and retailers on October 17.
"Total alcohol fanatic. Coffee junkie. Amateur twitter evangelist. Wannabe zombie enthusiast."