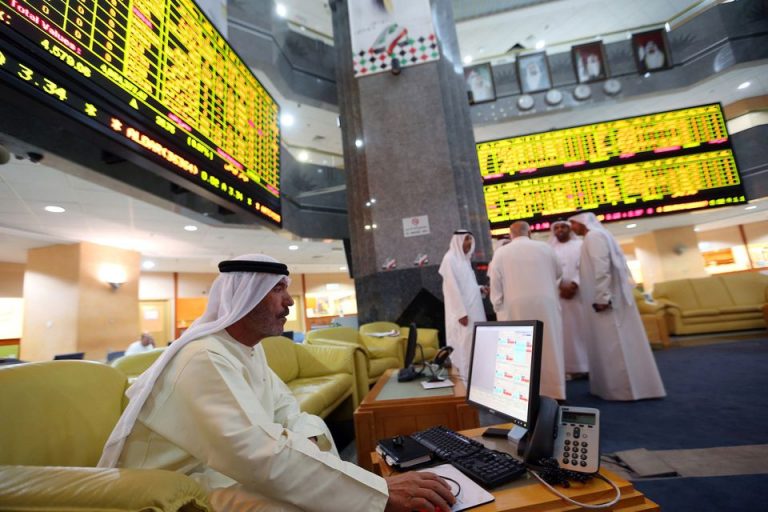 The largest Gulf stock markets were in the "red" zone on Sunday, amid fears that the ignition of the crisis in the Middle East would lead to chain reactions.
The Saudi index fell 1.6 percent, its largest decline in ten months. The index was affected by losses in various sectors, with Lumi Car Rental shares declining by 5% and Etihad Atheeb Telecommunications by 5.3%.
Saudi Aramco's basic oil stock fell 6.8 percent, and Al Rajhi Bank's stock, the largest Islamic bank in the world in terms of assets, fell 2.1 percent.
Israel: With a 7% decline, the stock market closed
The Qatar index fell for the third session in a row, closing down 0.6%, with most sectors declining. Industries Qatar shares fell 1.1 percent, and Commercial Bank shares lost 1.2 percent.
Outside the Gulf region, the main index of the Egyptian Stock Exchange fell 2.6 percent, the largest decline in about three months.
With a decline of almost 7%, the main stock indices closed on the Tel Aviv market, following the surprise attack by Hamas.
In particular, the stock market recorded losses of 6.47%, with bank stocks falling by 9% and a trading volume of NIS 2.2 billion ($573 million). Government bond prices fell by about 3%.
Ramifications
Uri Greenfield, chief strategist at Sagot Investment House, says the war in Gaza will have a greater impact on Israeli markets than previous military operations. He pointed out to Bloomberg that if the fighting extends, the Israeli economy will likely be affected by a decline in private consumption and private and public investment.
"If Israel is forced to make decisions that are not necessarily in line with the international community, there may also be a decline in international investment and Israel's trade relations with various countries," he stressed, adding that "this may also affect the shekel we deal with." "We expect to see weakness."
"Avid problem solver. Extreme social media junkie. Beer buff. Coffee guru. Internet geek. Travel ninja."