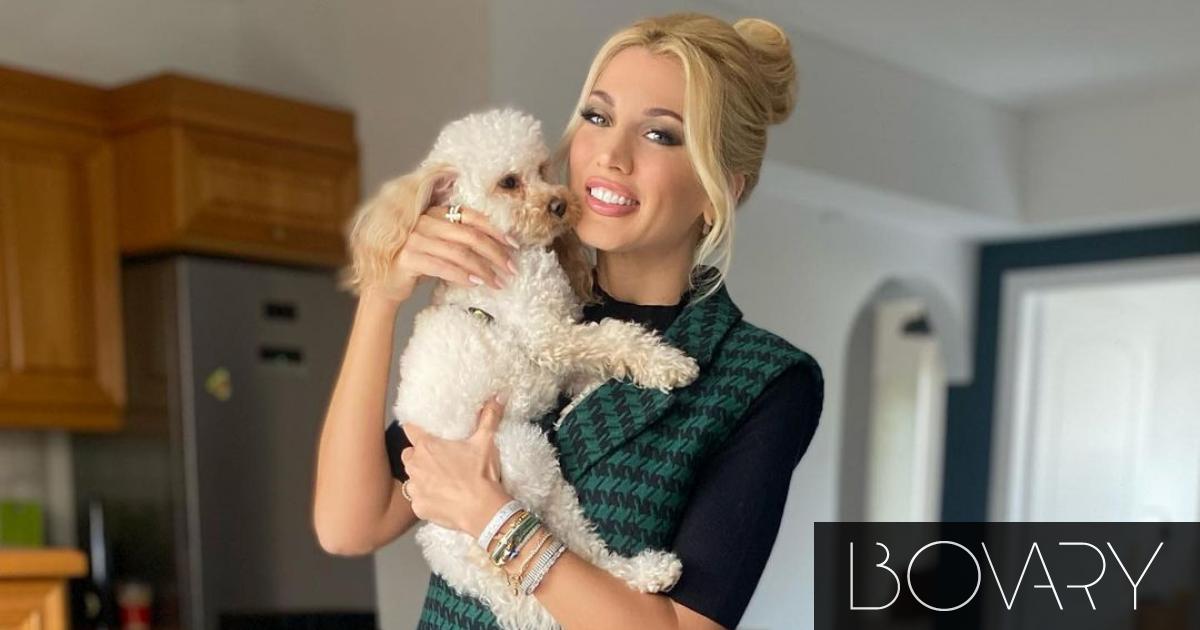 She lives with her husband, Vassilis Statotokostopoulos, and their son in the south suburbs and decided to decorate her house for Christmas, creating a cozy atmosphere in her living room.
Konstantina Spyropoulou is very active on social media and shares snapshots of her daily life, as well as her fashionable looks on Instagram.
This time, Konstantina Spyropoulou posted a series of stories showing the decorated tree in the corner of her living room, next to the window.
The tree is tall and full of decorations in shades of white, silver and gold.
A silver fabric base plus the silver star on top makes the tree look even brighter, while the "theme" of the decoration seems to be polar bears, in different sizes, both as ornaments and as floor decorations.
In later stories, Konstantina Spyropoulou reveals that the tree is surrounded by many large earthly decorations including silver presents, white reindeer, polar bears, and other stuffed animals dressed in white.
With cute decorations and lights reflecting off the beige walls, Constantina Spyropoulou's living room was transformed into a winter wonderland!
See Konstantina Spyropoulou's decorated living room
See also
Kaiti Garbi is decorated for Christmas and shows off her festive living room
. "Certified social media geek. Passionate webaholic. Unapologetic music specialist. Food ninja."