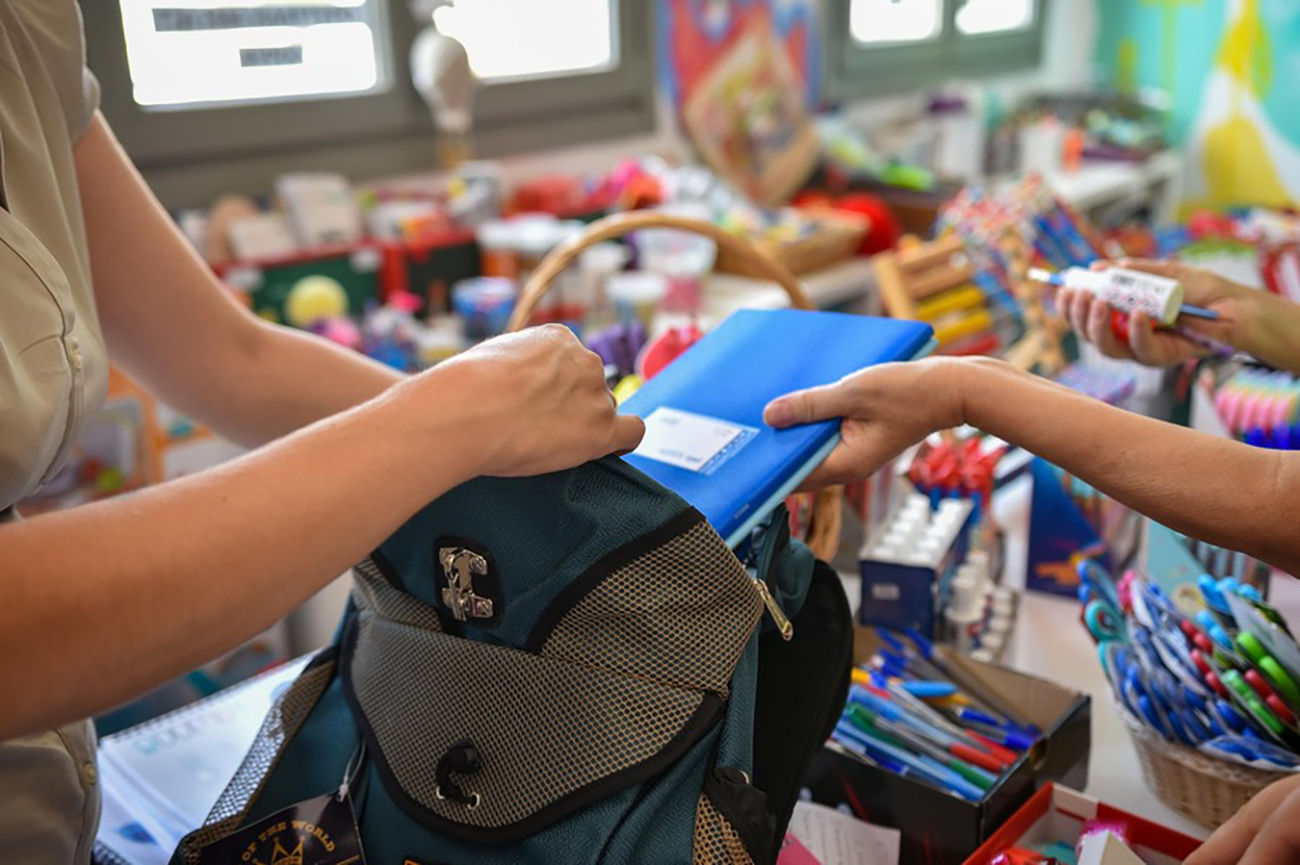 The Minister of Development, Kostas Skrekas, has decided on a profit margin cap for nine school supplies.
Specifically, the Minister of Development, Kostas Skrekas, signed a decree extending the maximum gross margin (profit cap) on school supplies and water heaters.
This is a set of 10 categories of products (9 school items and 1 category for water heaters) that fall within the scope of Article 54 of Law 5045/2023 and are detailed as follows:
school bags,
funds
notebooks,
wooden or mechanical pencils,
colored markers
pencil,
erasers
scrapers
Diabetes / Referees
Domestic hot water production products (water heaters, boilers, etc.).
For the products in question, Law 5045/2023 states that "from the entry into force of this and until December 31, 2023, it is prohibited to obtain a gross profit from the sale of any product or the provision of any service necessary for health, nutrition, living, movement, heating, domestic hot water production and consumer safety, as well as From the sale of school supplies, agricultural and food products, especially raw materials for the production of fertilizers, animal feed, raw grains of all kinds, flour, vegetable sunflower oils, when the gross profit margin per unit exceeds the corresponding gross profit margin per unit before December 31, 2021.
And as announced by the Ministry of Development, 9 school supplies will form the basis of the "basket of school supplies", which will enter into force in August, by ministerial decision, which will also include improving the changes in the "family basket".
The Minister of Development, Kostas Skrekas stated:
"With today's decision, we are already supporting the Greek family. We impose a profit margin cap on the simplest school items in view of the new school year as well as on water heaters, boilers and hot water production products in general before the implementation of the "change of water heaters" program begins.
Our goal is for school materials to be more affordable and even lower than the same period last year. In this direction, in addition to the maximum profit margin, we are creating for the first time the "School Supplies Basket", an initiative in which both supermarket chains and large chains selling a large volume of school supplies have committed themselves to participate, while of course other stores active in the respective sector can Share too.
With regard to the "Water Heater Change" program, our goal is for thousands of families to benefit from the great subsidy in its entirety and to replace one of the most energy-consuming appliances, which leads to a significant reduction in the electricity bill.
We are fully aware of the difficulties faced particularly by the most vulnerable families, which is why we use every means available to support them for as long as necessary."
"Avid problem solver. Extreme social media junkie. Beer buff. Coffee guru. Internet geek. Travel ninja."