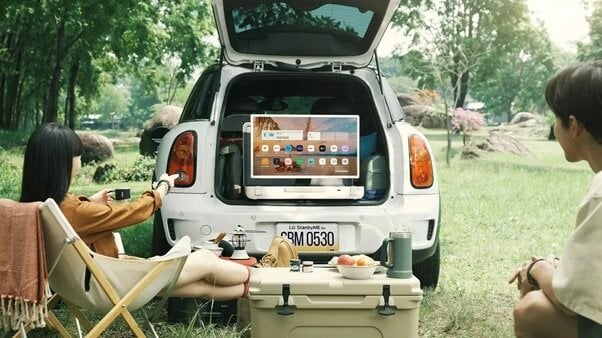 It is undoubtedly a product reminiscent of Japan – because of its … authenticity – and is aimed at the few (after all, it costs $999.98). Apparently, the product was successful in the Asian market and the Korean company thought of making the leap to other markets such as the American market.
The StandbyME Go is a regular TV – the touch panel is a 27-inch diagonal IPS LCD, Full HD resolution and 60Hz refresh rate – it has a battery and wireless connectivity so you can use it with complete freedom wherever you go.
The battery gives the device about three hours of autonomy and, as the Korean company claims, allows you to "watch movies on the beach, enjoy time with the family in the yard as StandbyME Go goes wherever you want to be entertained."
With the advent of the Pro case (which looks quite sleek and modern looking), the TV can be connected to a computer via the HDMI port and as mentioned includes WiFi wireless networking capability (it also supports AirPlay and screen mirroring) while running webOS, which provides access to several streaming services Video on demand such as Netflix and Prime Video. In addition to HDMI and WiFi, StandbyME Go has USB and Bluetooth 5.0 as well as four speakers with a total power of 20W.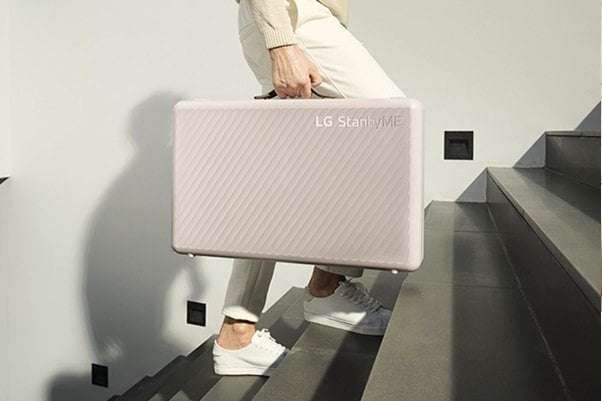 You can watch the content in landscape mode, but the stand inside the bag allows the user to lift and rotate the TV 90 degrees in case they want to consume content from social networking platforms. Also, he can simply place the bag horizontally in case he wants to listen to music or play a game (don't forget that the panel is touchscreen).






1




"Avid problem solver. Extreme social media junkie. Beer buff. Coffee guru. Internet geek. Travel ninja."