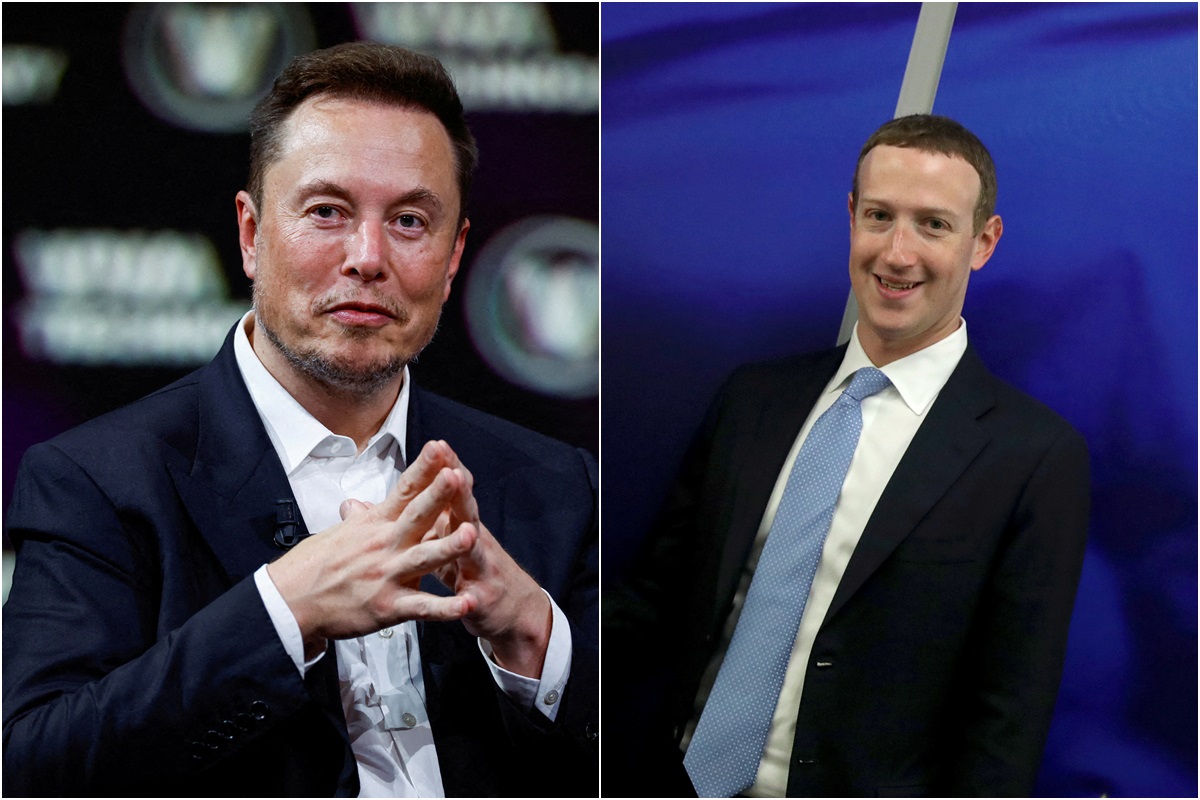 Italy will certainly host the "charity showdown" between Elon Musk and Mark Zuckerberg, but not in the Colosseum. They could fight in the Colosseum, Musk said, explaining that their fight would have a "Roman" feel to it.
Tesla "head" Elon Musk had previously said that his planned "clash" with Facebook owner Mark Zuckerberg could be hosted at the Colosseum. The Italian Minister of Culture confirmed on Friday (11.08.2023) that he had spoken to Musk about organizing a "Roman" charity event.
However, the Italian minister complicated the situation rather than clarifying it by saying that the event would not take place in Rome and did not specify what form it would take or when it would take place.
Musk and Zuckerberg have been "challenging" each other to a caged martial arts match since last June. At one point Musk said they could fight in the Colosseum and on Friday (11.08.2023) he said their fight would have a "Roman" feel. "Everything in the place will be reminiscent of ancient Rome, nothing will be modern. I have spoken to the Prime Minister of Italy and the Minister of Culture. They have agreed on an epic location," the Tesla CEO said in a post on X platform (including Twitter).
Secretary Gennaro Sanguliano later confirmed that he spoke with Musk and discussed organizing a "major charity event that evokes historical memories" while respecting heritage sites.
"It will not happen in Rome. Most importantly, a large donation of several million euros is expected to two Italian pediatric hospitals to enhance their facilities and scientific research on combating childhood diseases. It will also be an opportunity to showcase our history internationally and our archaeological, artistic and cultural heritage," Without going into further details.
The Zuck v Musk fight will be broadcast live on X.
Who is ready to witness the most awaited battle ever?
Colosseum, Rome pic.twitter.com/86GKwsmXC4

– Syed (@immasiddtwts) August 7, 2023
Musk threw out the challenge to Zuckerberg on June 20, saying he was "ready for a cage fight" against his opponent. The next day, Zuckerberg, who knows jiu-jitsu and posted pictures of the fights he won, responded by asking him to tell him "where" they would clash.
"Avid problem solver. Extreme social media junkie. Beer buff. Coffee guru. Internet geek. Travel ninja."