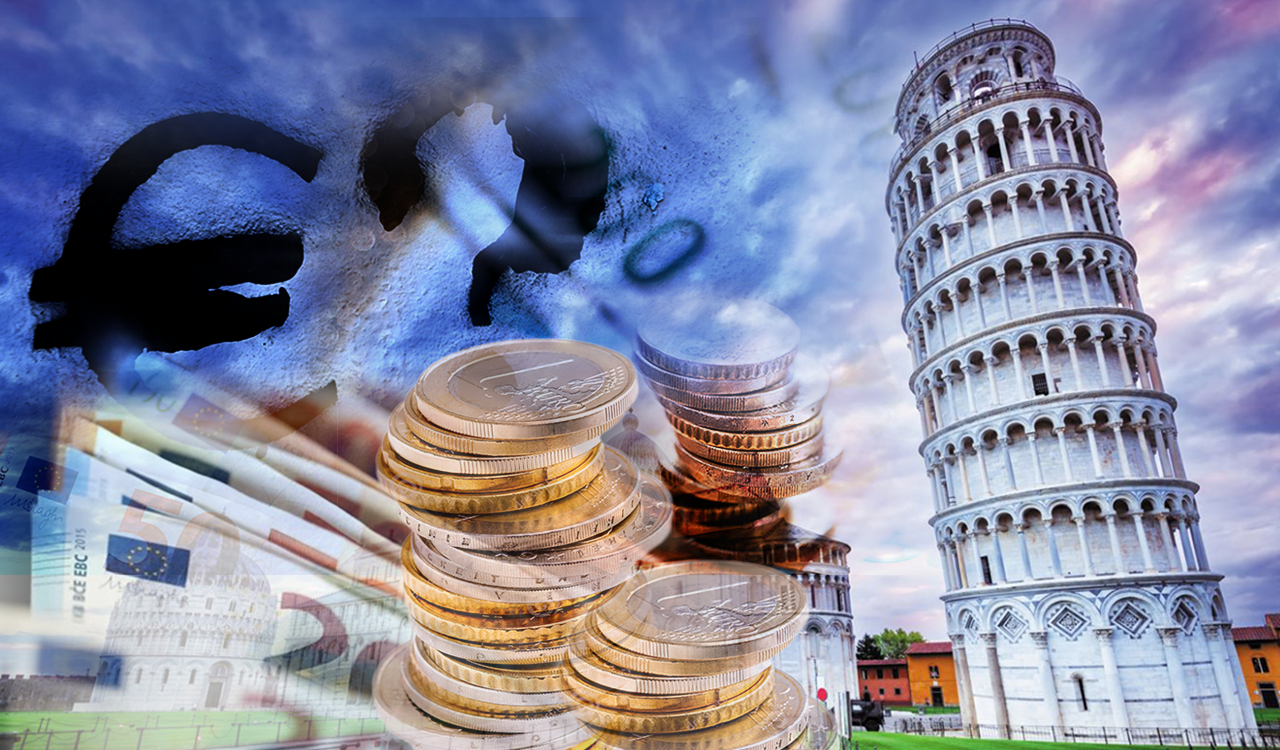 All his life, Tommaso Gambino, who has been selling traditional Sicilian dishes on Mondello Beach, on the outskirts of Palermo, since the 1960s, has heard announcements about the construction of a tram line that would relieve the city center of tourist cars. Move from the beach. Just as he thought it could become a reality, after the project was included in Italy's €191.5 billion recovery plan, he tasted bitter disappointment: "We cannot finish the project by the deadline, so it has to be abandoned." "We are tired of words," a Palermo resident recently reported to Rome, where the 67-year-old businessman was repeating the same… Greek in fluent Italian.
Meloni: We don't tax banks' "legitimate earnings."
What is happening with the Mondello trams – planned for decades – is an example of the challenges facing the Meloni government, in efforts to implement the reform and investment program submitted to the Commission to restart the Italian economy, the Financial Times notes in its article. analysis.
The plan, which was unveiled with great fanfare two years ago, is crucial to making the country's debt of 144.4% of GDP sustainable.
Although the Italian government rescue plan received the bulk of the European package of 800 billion euros, it is clear that the government is having difficulty using it in a timely and effective manner, especially after the far-right Meloni coalition came to power.
Indicative of the broader skepticism of the country's political leadership is the comment by Moody's Vice President Sarah Carlson, who told the Financial Times: "It's a once-in-a-generation opportunity," and a question openly questioned: "The question… What we've always had is: will Italy make the most of this opportunity?"
The Italian economy depends not only on the outcome, but on the financial stability of the entire eurozone, because the national economies continue to some extent.
"Without structurally stronger economic growth, it will be very difficult for any country to reduce a debt burden of this size [που αντιμετωπίζει η Ιταλία]Carlson explains.

Bad performance
By the end of February, Italy had used only €25.7 billion of the €66.9 billion it had received from NextGenEU so far.
Payments from Brussels to Rome have stopped, with the third tranche of 19 billion euros postponed for several months amid a dispute over whether Italy has fulfilled one of its obligations, which is to create new accommodation for 7,500 students.
Although the €18.5 billion payment is expected in early autumn – with a €500 million deduction for targets not met – Italian opposition leaders warn that Rome could lose part of its €124.6 billion balance if the program is not back on track. . Timely implementation and in accordance with the commitments made to Brussels.
But the International Monetary Fund also rang the bell in Rome to step up its efforts, warning of slower-than-expected growth if the money is not used faster.
review
For her part, Meloni reiterates once again at every opportunity that she is committed to taking full advantage of the recovery plan package and denies that she bears responsibility for the difficulties that arise. Instead, they put the blame on Mario Draghi, from whom they say they received a deeply flawed plan.
Now, Rome is asking Brussels to agree to a sweeping reform, making changes to 144 of the 63 reforms + 235 investments it had originally committed to. He argues that the changes — "reforms" in Meloni's parlance — are necessary to make the plan workable given the current economic headwinds and to ensure Italy can meet targets to unlock the rest of the package's funds.
The government is asking Brussels to agree to redirect €16 billion of public investments that it considers either impossible to implement on time, or considers to be of no strategic importance – with one "detail": a large portion of it relates to social infrastructure.
Meloni intends to redirect these funds towards gas and electricity infrastructure and offer tax incentives to companies and households that invest in renewable energy production and energy efficiency improvements – a strategy supported by the powerful business lobby, Confindustria.
The government also wants Brussels to accept changes to structural reform objectives aimed at strengthening Italy's public finances, improving administrative efficiency, promoting competition, and facilitating investment and business activity.
In particular, the ruling coalition seeks to lower the goals of reducing Italy's myriad court backlog and reducing tax evasion, which Brussels is unlikely to accept, as both issues raise major obstacles to development.
critical year
Meloni wants to project an image of wise and responsible management, especially after the shock caused by its recent announcement of an unexpected tax on banks.
Some economists are sounding the alarm that if Rome does not make clear that it will meet basic requirements to disburse 35 billion euros this year and 26 billion euros next year, markets will not survive if they show the leniency they have shown so far in Italy's delays. .
"In 2024, it will be very important how well and to what extent this opportunity is exploited," says Filippo Taddei, chief economist at Goldman Sachs, adding that all attention is on whether capital spending has been boosted and whether development is likely.
The battle in Brussels
Rome's performance also has implications for Brussels' pursuit of deeper financial integration in the European Union and the possibility of establishing similar joint financing programs to address future challenges.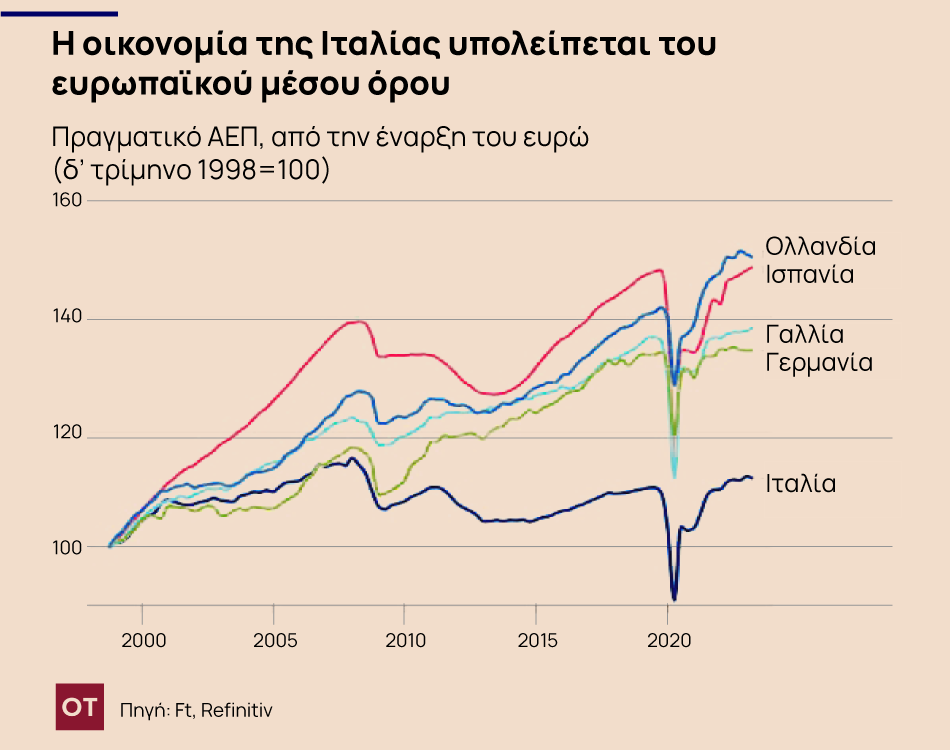 Moody's Carlson points out another aspect that further complicates the battle that the Italian government has to fight in Brussels: "It will be a difficult decision at the EU level – the criteria are conflicting. On the one hand, it is difficult to imagine that the EU institutions want to set a precedent, as countries "If there is a change in governments, their programs will be completely reformed. On the other hand, the Europeans depend a lot on the success of the Italian program."
No one ever imagined that it would be easy for Italy to implement the bold plan, given its poor track record in using European Union funds. Draghi has established a Ministry of Finance working group to monitor progress and provide technical advice to local administrations.
But the unexpected collapse of Draghi's national unity government last summer – and early elections – led Moody's to downgrade Italy's credit outlook to negative.
When she became the country's prime minister, Meloni disbanded the task force formed by Draghi and assigned her ally Rafael Vito to oversee the plan. Vito, the European Affairs Minister, claimed that the huge public investment was completely unrealistic.
Communities are "shattered".
Local authorities who were expecting the money are now "rebellious". Of the 16 billion euros in investments that Rome wants to cancel, 13 billion euros were in the region, and mayors complain that projects already underway will be halted or that finances in their regions will come under severe pressure. Opposition leader Selin also condemned these investments. Government: "You are clearly stealing our future."
Still others see ideological differences behind the decisions of the coalition, whose champions have historically been hostile to the European Union. "I think the Meloni government will try to spend less money [από το πακέτο του σχεδίου ανάκαμψης] "What it is capable of," says Marco Picconi, a professor of architecture at the University of Palermo, who has written extensively about the city's development. He explained his approach, saying: "They want to be able to say they are not slaves to the European Union."
However, the reconsideration of the Italian recovery plan, with the imminent tendency to abandon development plans especially for the most degraded and neglected communities, raises a serious issue within the country as well.
Either way, Meloni and her allies will be judged not only by their political opponents, but also by their supporters and, of course, by relentless markets.
"Avid problem solver. Extreme social media junkie. Beer buff. Coffee guru. Internet geek. Travel ninja."